CITY OF SAN FERNANDO – A P9.5-million, 4-storey building with 12 classrooms has been completed at the Sta. Cruz High School in Lubao town.
The project was funded under the Basic Educational Facilities Fund of Department of Education, according to the Department of Public Works and Highways (DPWH).
It seeks to provide the necessary classrooms to accommodate the growing student population, said Sta. Cruz High School Principal Jay Lampa.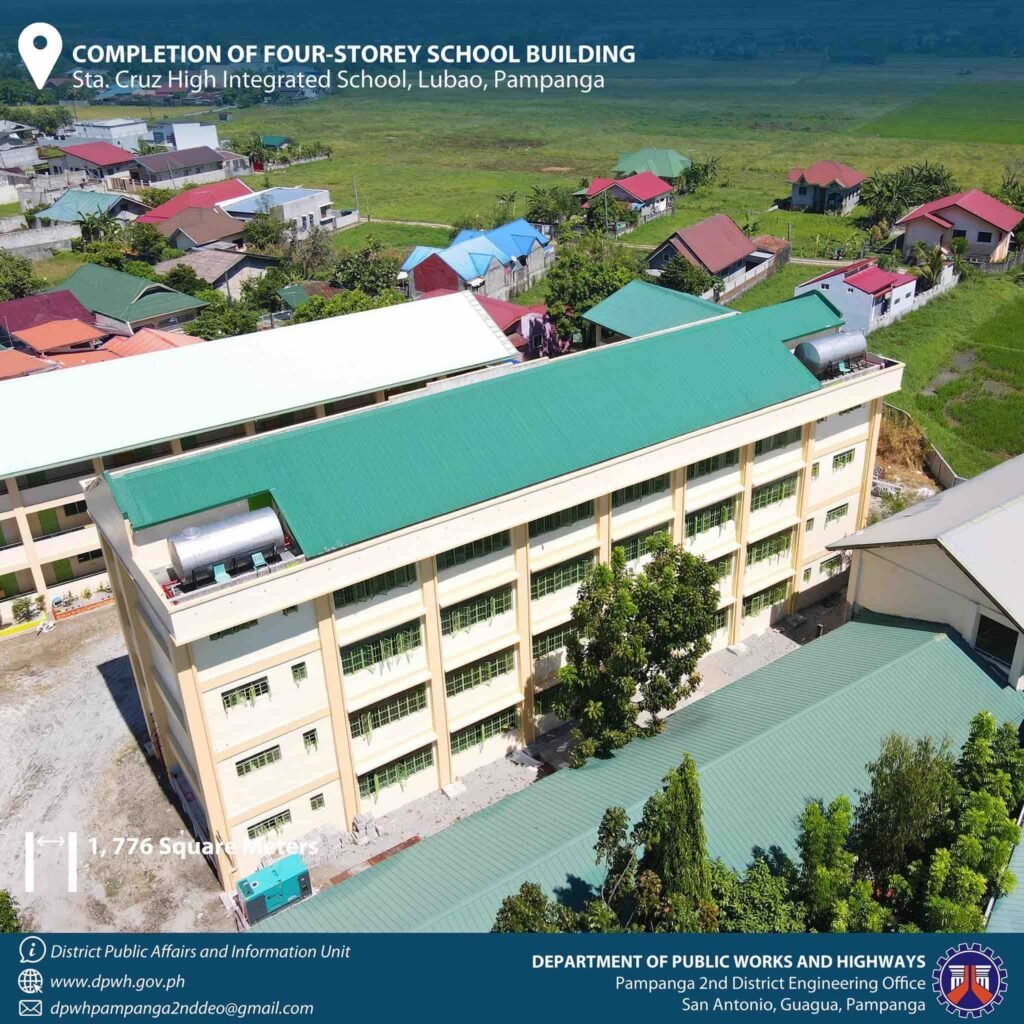 "With these additional classrooms, it is now possible to facilitate whole-day classes instead of switching to half-day classes when in-person classes resume," Lampa said. "We no longer have to conduct classes in the covered court which has served as a make-shift classroom for a long time. This was the only way we could augment the shortage of classrooms and meet the educational needs of all enrolled students."
In a statement, DPWH Pampanga 2nd District Engineer Gregorio Audea Jr. believes that Sta. Cruz High School can now accommodate more students, provide them with a better education, and help shape their future.