PRESS RELEASE
PLDT and its wireless unit Smart Communications Inc., collaborate with sustainability advocates and the private sector to promote sustainable agriculture in the Philippines.
The Group has collaborated with the Philippine Business for Social Progress (PSBP), sustainability advocate Bokashi Pinoy, Coca-Cola Foundation Philippines, Inc. (CCFPI) and local food growers gather and join the "Feed the Soil" activity in Sitio St. Joseph, Barangay Tabon, San Isidro, Nueva Ecija.
This aims to help address the ongoing soil crisis due to the prolonged use of synthetic fertilizers, as well as the worsening garbage problem that harms the environment.
This activity adapts the Japanese farming practice called Bokashi, a composting and fermentation technique from the 1980s. Bokashi Pinoy processes organic waste to become soil inputs which are more beneficial to crops. The use of Bokashi composting kits also encourages those who want to do their part in saving the environment in their own homes.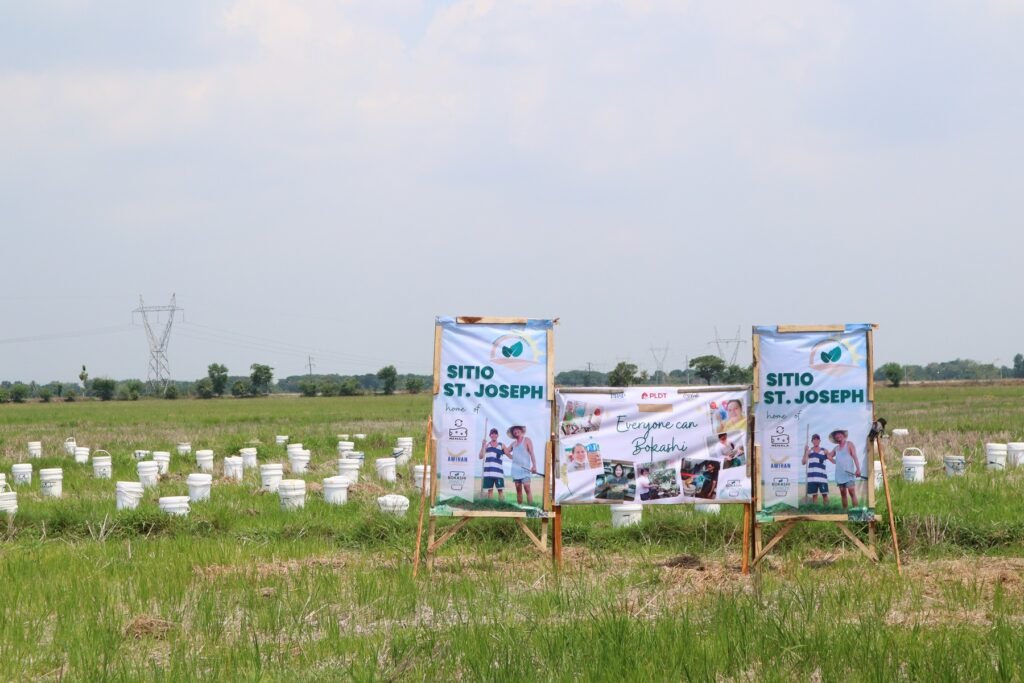 "PLDT and Smart aim to help find ways to address economic and environmental challenges in agriculture to help improve the quality of life of our food growers. We want to increase the productivity of farmers while we help the environment through sustainable farming practices such as the Bokashi Pinoy Method," said Kristine Joyce Magadia, Stakeholder Management Lead for Livelihood of PLDT and Smart.
Over a hundred volunteers from PLDT, Smart, other PBSP member companies and partners and Bokashi Pinoy advocates, already completed two of three phases of the "Feed the Soil Corporate Challenge". 222 buckets of Bokashi pre-compost were successfully turned over to food growers which they will use as farming inputs in their community.
Participating farmers successfully filled up their own buckets and were also given incentives to augment their production costs. The "Feed the Soil" activity is part of a bigger program to assist farmers in Sitio St. Joseph through capacity building and improved productivity.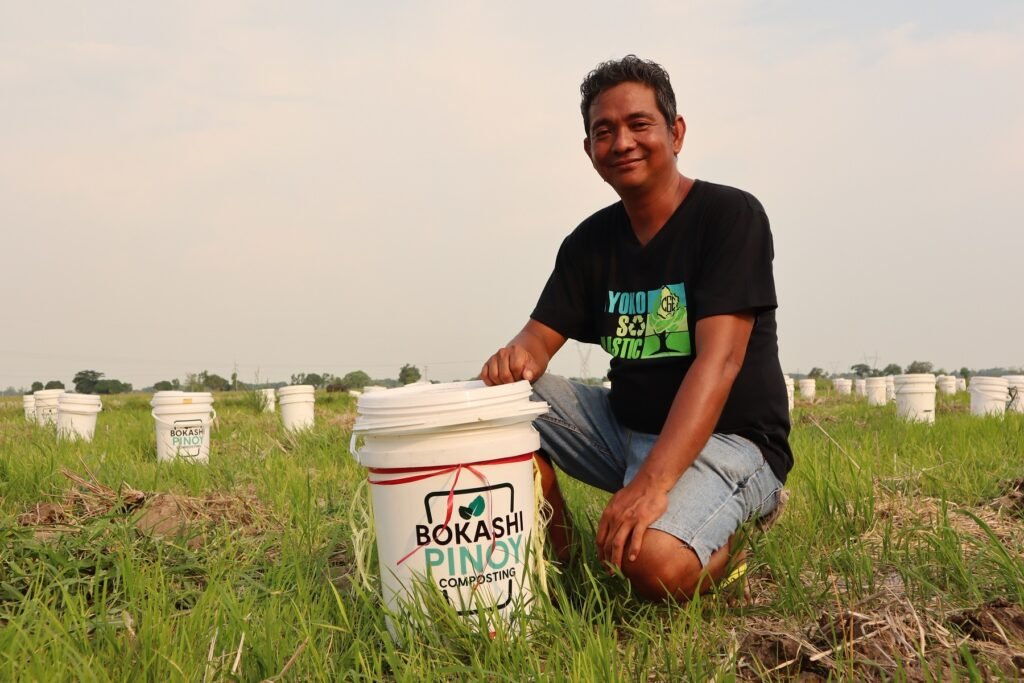 "We are used to the utang cycle of farming wherein we loan money, work as hard as we can, and pay off our debts when harvest season comes, sometimes without profit for ourselves. Bokashi Pinoy provided us opportunities to save and earn more. Through this initiative, we are slowly breaking the cycle of utang," said Ramiro Tinio, Aniban ng mga Magsasakang Nakikisakahan (AMIHAN) Association President.
The Bokashi Pinoy way of agriculture champions both the people and the environment. By promoting this food security program, PLDT underscores its commitment to the United Nations' Sustainable Development Goals, particularly UNSDG 2 Zero Hunger and UNSDG 13 Climate Action.