SUBIC BAY FREEPORT – The Subic Bay Metropolitan Authority (SBMA) has welcomed the return of tourism activities in this premier Freeport, starting with the Ironman competition two weeks ago and now, the Clipper Round the World Yacht Race.
"First, Ironman was here two weeks ago. This is the second international sporting event after my appointment as SBMA chairman. And this goes to show that tourism is back in Subic," chairman and administrator Rolen C. Paulino said.
Paulino welcomed guests and participants of the Clipper Round the World Yacht Race, the second international sporting event to happen here, after the Inter-Agency Task Force for Management of Emerging Infectious Diseases (IAFT-MEID) placed Central Luzon, among most areas in the country, under alert level 1.
The Clipper Race is a yacht race that goes around the world, facing one of the biggest challenges of the natural world and an endurance test like no other. Each fleet of yacht has a fully qualified skipper and first mate to safely guide the crew.
Now on its 12th edition, the Clipper Race 2019-2020 took off from London, UK in September 2019; made way to Portimāo, Portugal in September 2019; then Punta del Este, Uruguay in October 2019, Cape Town, South Africa in November 2019, Fremantle, Australia in December 2019 and Whitsundays, Australia in January 2020.
Each host port offers a unique opportunity to be immersed in its culture and explore the city's highlights.
The race has restarted in Subic Bay, having been on-hold for two years since the Covid-19 pandemic restricted the movement of people to prevent the spread of the disease.
After leaving the waters of Subic Bay, the fleet of 11 yachts and about 250 crew members are heading to Seattle, USA and leave by April 2022; then to Panama and leave by June 2022; Bermuda by June 2022; New York, USA by June 2022; Derry-Londonderry, Northern Ireland by July 2022, and London, UK by July 30, 2022.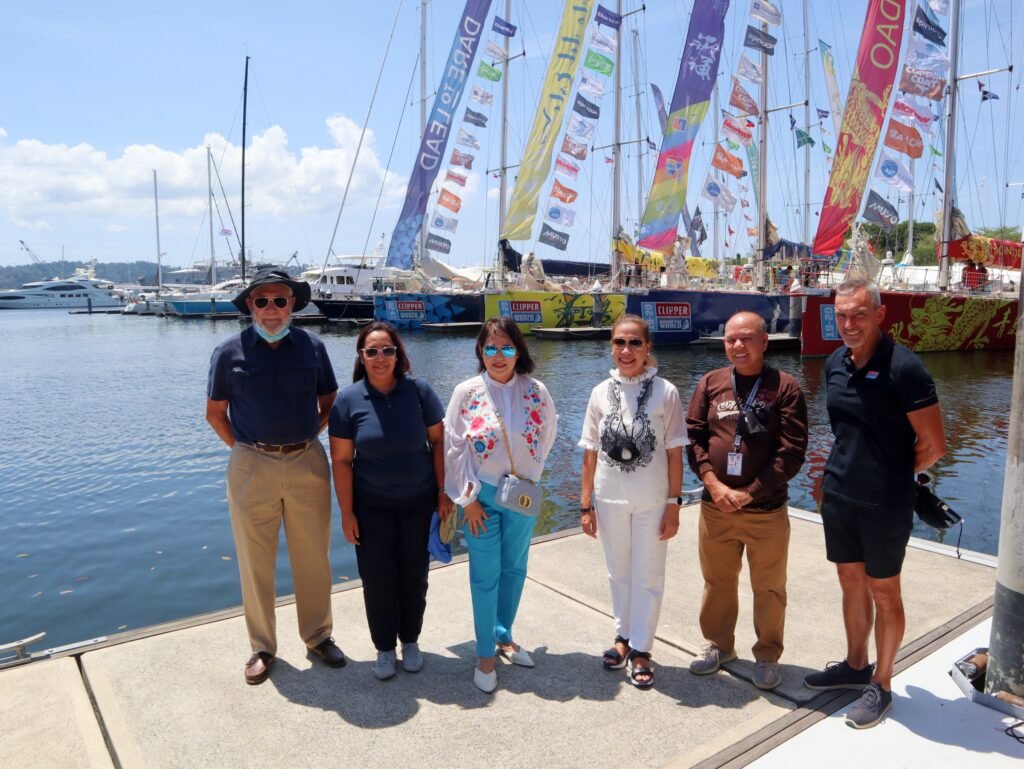 Sir Robin Knox-Johnston, co-founder and chairman of the Clipper Ventures, expressed appreciation to one of the host ports, Subic Bay. He also thanked the chairman and Tourism manager Jem Camba, "whose teams have worked tirelessly to ensure the smooth running of Clipper Race stopover in Subic Bay."
Knox-Johnston himself was the first person to sail solo non-stop around the world in June 1968. He was one of the nine sailors to compete in the Times Golden Globe Race, who set off on a voyage that lasted ten months, securing his place in the history books after he arrived back in Falmouth, Cornwall, England, United Kingdom in 312 days at sea in April 1969.
Meanwhile, Camba disclosed upcoming tourism events for the rest of the first semester.
She mentioned there will be fun run, trail run, and cycling events. Holy Week activities will also resume, which is the peak season of Subic Bay, as well as other religious and non-religious events.
For the Holy Week, which will start on Palm Sunday and will end on Easter Sunday, she said that there would be nightly activities at the Boardwalk area, as well as entertainment from Holy Wednesday to Black Saturday.
Also, there will be three concessionaires in different areas—weekend night market at San Roque chapel, as well as concessionaires at the Boardwalk, and a Banchetto (banquet) at the mini-golf.
Paulino, who was appointed new SBMA chairman and administrator on March 1, said that he plans to bring back the "old glory days" of Subic Bay by making it attractive again to more tourists and visitors.
"Come to Subic! It is still the one of the most beautiful destinations in the country, and the number 1 in Region 3. We have fast, flexible and friendly people in Subic," Paulino said.