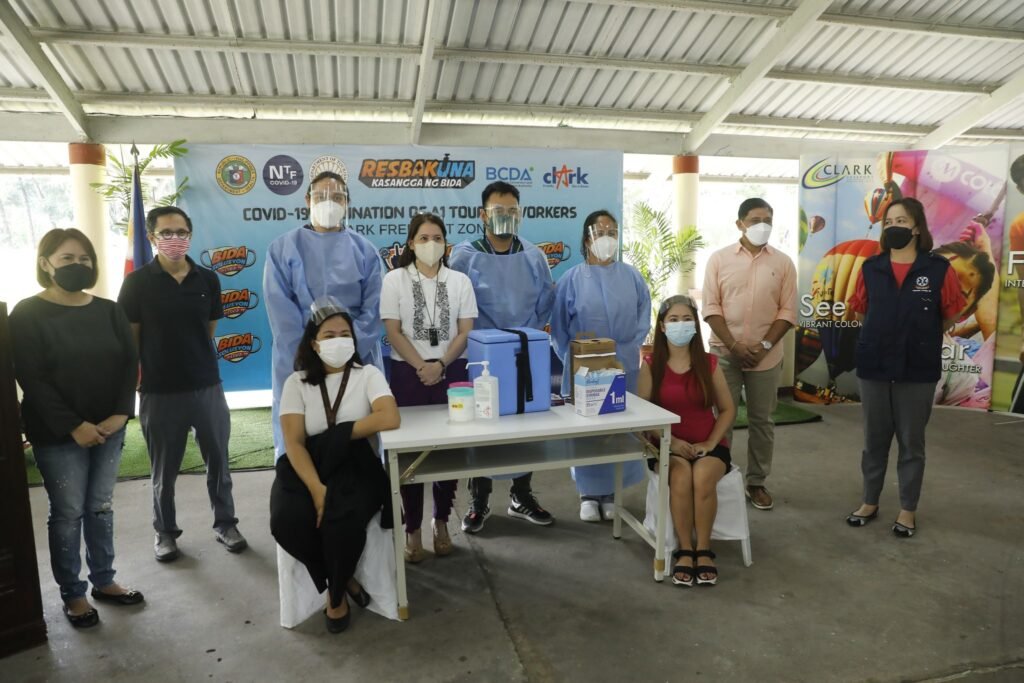 CLARK FREEPORT— Some 518 workers employed in accommodation establishments used as quarantine and isolation facilities in this Freeport and in Central Luzon were inoculated during a Ceremonial Vaccination Program for the A1 priority group held at the Bicentennial Park over the weekend.
According to Department of Tourism (DOT) Secretary Bernadette Romulo-Puyat, DOT's vaccination initiative is crucial to the recovery of the tourism sector, most especially in the region.
The said inoculation has completed DOT's target to vaccinate a total of 3,109 tourism workers in A1 hotels in Clark and nearby cities and provinces such as in Angeles City, Tarlac, Subic Bay, and Olongapo City.
For her part, Puyat expressed her appreciation to Clark Development Corporation (CDC) President and CEO Manuel R. Gaerlan and the Local Government Unit (LGU) of Pampanga for giving priority to the tourism workers.
"We thank the LGU of Pampanga and the CDC for prioritizing our tourism workers. We have very high hopes for Pampanga's tourism rebound," she said.
Also joining her during the said activity are Gaerlan, National Task Force Against Covid-19 Deputy Chief Implementer Secretary Vince Dizon, DOT Region 3 Director Carolina Uy, Department of Health (DOH) Region 3 Director Corazon Flores, and CDC Tourism Promotions Division Manager Noemi Julian.
DOT continues its vaccination drive in Pampanga in order to achieve the 100 percent inoculation rate among the tourism workforce under the A1 priority group.
In order to achieve this, CDC and the Provincial Government of Pampanga work hand in hosting vaccination activities across the province.