Fresh from a successful partnership in sports that was highlighted by a gold finish in Asian Games men's basketball, the Metro Pacific Group (MPG) is looking into business ventures with San Miguel Corporation.
This was announced by MPG Chairman and President Manny V. Pangilinan, Tuesday, during the 9-month briefing of PLDT, its flagship company in diverse business conglomerate that includes tollways, hospitals, power, water and more.
PLDT has raked in P149.8 billion in gross service revenues representing 3 percent growth for the first nine months of 2023. Highlight of which is PLDT Home's fiber-only service revenues growth by 10%, or ₱3.6 billion to an all-time high of ₱39.3 billion in the first nine months of 2023.
Fiber-only revenues accounted for 87% of total Home revenues of ₱45.3 billion, which were 2% or ₱1.0 billion higher compared with the same period last year.
Asked by this writer on what possible business ventures can MPG forge with the SMC, Pangilinan said that the operation of expressways by the two groups is one possible area where they can team up.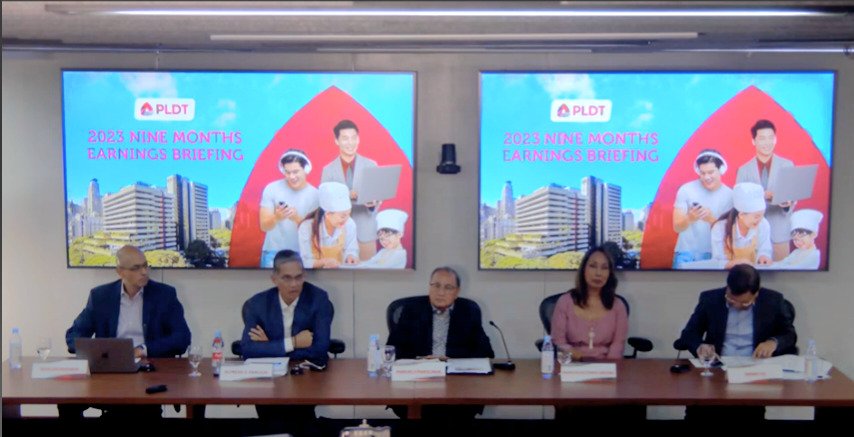 "If we manage to combine our two tollways, I think it will be a good candidate to list in the Philippine Stock Exchange and become a major factor in terms of energizing the stock exchange because it will be a significant company," Pangilinan said.
MPG operates the NLEX, SCTEX, CAVITEX and CALAX while SMC runs the TPLEX, SKYWAY, NAIAX, SLEX AND STAR. Together, they make the backbone of major expressways in Luzon and Metro Manila.
"And I hope we can persuade Ramon (Ang) to create a significant liquidity for that particular company," he added.
He said that this can be done by "giving up" at least 40 percent of their joint equity in the tollways group.
Pangilinan is widely credited for the success of the GILAS Program from the early 2000s that made the Philippines a serious contender in world basketball competitions.
Together with SMC Chairman Ramon Ang, the Philippines successfully recaptured the Gold in Asian Games Men's basketball after 61 years.
Pangilinan, however, is quick to downplay his role in the triumph of Gilas in Hangzhou, China and the successful hosting of FIBA World Cup I the Philippines last September.
"I must congratulate Al (Panlilio, chairman of Samahang Basketbol ng Pilipinas) and his team for doing excellent work," he said.
Aside from the SBP, he attributed the successes to the efforts of the Philippine Basketball Association and SMC Group, citing his own contributions as "overstated".
"It goes to prove that we might be rivals in business but if we decide to cooperate on an effort that is good for the country like sports – basketball and others, we can produce benefits and raise the reputation of the Filipino athletes,"
he said.
"The lesson is if we decide to set aside differences and work together in the business phase, the benefits will be significant for our people," he added.