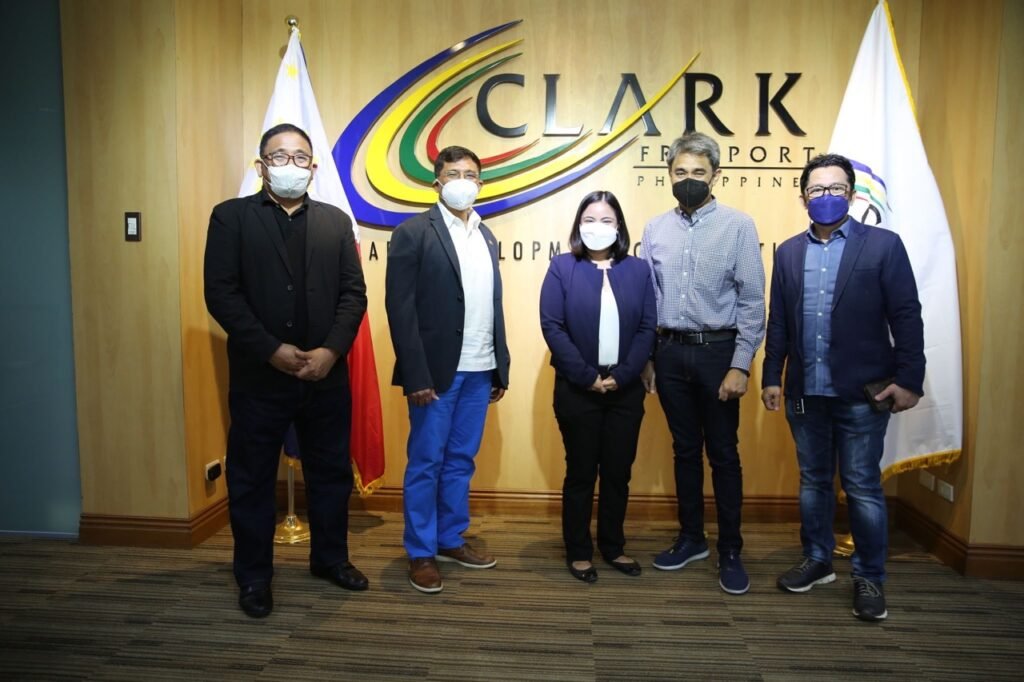 CLARK FREEPORT – The Clark Development Corporation (CDC) got much needed help for its vaccination and booster programs from PLDT Clarktel, Inc. and the PLDT-Smart Foundation (PSF), with the recent turnover of 3,000 doses of Moderna vaccines to the government-run firm.
"Over the last two decades, Clarktel has remained committed to serving Clark and its locators. We thank Clark Development Corporation and its leadership team for their active response to the Covid19 crisis and we are happy to be part of it continuous efforts to provide equitable access to COVID-19 vaccines for Clark Freeport Zone's workers and residents," said PLDT Clarktel President Chito M. Franco.
With new cases of COVID-19 gradually decreasing, Clark is poised to boost economic recovery in the Central Luzon region as business establishments have already opened up while the construction of on-going projects is expected to further spur growth.
The province of Pampanga, where Clark is, has successfully managed COVID-19 cases, reporting an average of 10 new cases daily but urging more of its residents and business locators to get vaccinated and have their booster shots.
The Moderna vaccines were turned over to CDC's President and CEO PBGen Manuel Gaerlan and Health and Sanitation Division Manager Dr. Clemencita Dobles.
"Our sincere gratitude goes to PSF Chairman, Manny V. Pangilinan and PLDT Clark's leadership team and for their donation of COVID-19 vaccines to Clark Development Corporation. Their initiatives and support are truly significant especially during the global health crisis.
"We have come a long way in our battle against an invisible enemy and it gives us a sense of pride in knowing that everyone in the industry is extending their hands to keep us all afloat and safe in these unprecedented times. Again, we extend our heartfelt thanks to PLDT Clark and PSF. Your donations will certainly help us to finally achieve herd immunity in Clark Freeport Zone," Gaerlan said.
Last year, the PLDT Group and Metro Pacific Group committed to provide over 50,000 COVID-19 vaccines to different LGUs in Metro Manila and Mindanao to augment the on-going vaccination efforts of the government.
"PSF Chairman Manny V. Pangilinan has been pushing to increase immunization rates by donating much-needed vaccines to LGUs and government agencies. We are happy to serve our communities and LGUs through these vaccines in our bid to boost economic activity as well," shares PSF President Esther O. Santos.
To date, the MVP Group has donated over 134,000 COVID-19 vaccine doses to LGUs since the height of the pandemic, helping cities and regions in their vaccination drives to eliminate the spread of the virus. The program targets to provide a total of 190,000 vaccine doses to help more citizens get access to vaccines.
This support for the government's vaccination initiatives is aligned with PLDT's broader commitment to contribute to the United Nations Sustainable Development Goals (SDGs), particularly SDG#3 Good Health & Well-Being, which focuses on ensuring healthy lives and promote well-being for all, at all ages.