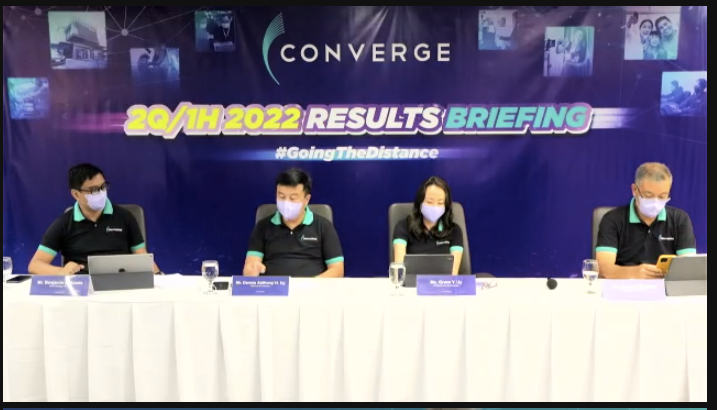 Top executives of Converge ICT Solutions (Converge) had underscored the importance of having a solid fiber backbone throughout the archipelago, citing this as key element and contribution to the "universal connection" the Marcos Administration is pushing for.
Responding to the call of President Ferdinand R. Marcos, Jr. in his very first State of the Nation Address, Dennis Anthony Uy, founder and Chief Executive Officer of the Philippines' fastest growing pure fiber internet provider, said his company has already laid out digital connectivity in the archipelago.
"Rolling out all these to homes in the entire country, bringing the digital (connection) to every Filipino is very important. Once we are able to bring this for the Filipino people… the next level is readiness and affordability. Immediately, once we build this in Luzon, Visayas, and Mindanao, compared before which was only wireless and quality is dead," Uy said.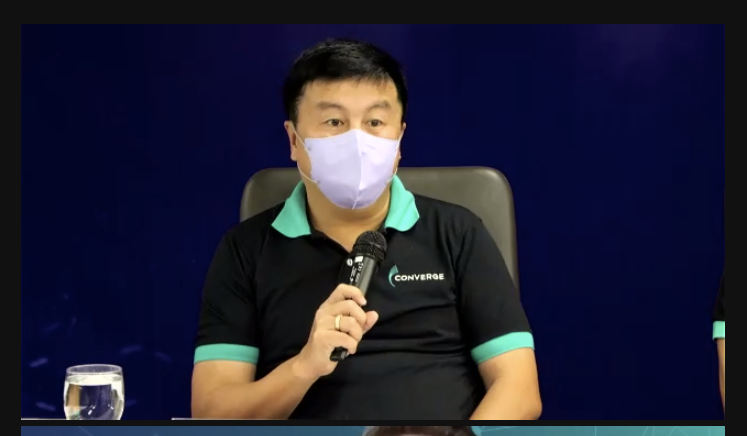 He made the remarks during the 2nd Quarter and First Half 2022 media briefing and disclosure report with wife and co-founder Grace Uy; Matthias Vukovich, chief financial office advisor; Jesus Romero, chief operations officer; and, Benjamin Azada, chief strategy officer.
This contribution to the universal connection was described as a big step by Converge. It has an expansive rollout that covers 563,410 kilometers of total fiber assets, 7.2 million ports deployed for 2nd quarter of 2022 and 13.5 million homes passed.
"This is our big move where we are able to digitalize cable in the country," Uy said.
Asada, for his part, said that the call of President Marcos is also aligned with the "aspiration" of the United Nations as Converge has "not only rolled out 55 percent of Filipinos."
"We are also connecting schools, connecting government agencies. So, I think what we have to do to support the government agenda is to do our business well," he added.
"This means everyone can have the opportunity to connect, they can afford the internet, all schools are connected, all students have enough bandwidth to be connected, the government is connected, so all of those things mirror the core of Converge," Asada said.
In its report, Converge has booked a net income of P3.95 billion for the first half of 2022, a 21.5 percent growth compared to same levels last year.
Revenues from residential customers, meanwhile, saw a growth of 37.9%, from P10.2 billion previously to P14.1 billion in the first six months of the year. This brings the company's consolidated revenues to over P16 billion during the period, an increase of 36.3% year-on-year.
Converge installed nearly 650,000 new fiber-to-the-home (FTTH) ports during the second quarter of the year. This allowed the Converge fiber network to reach more than 13.5 million homes as of end-June 2022, representing 52.1% household coverage. This puts the company on track to reach the company target of covering 55% of Philippine homes by 2023.