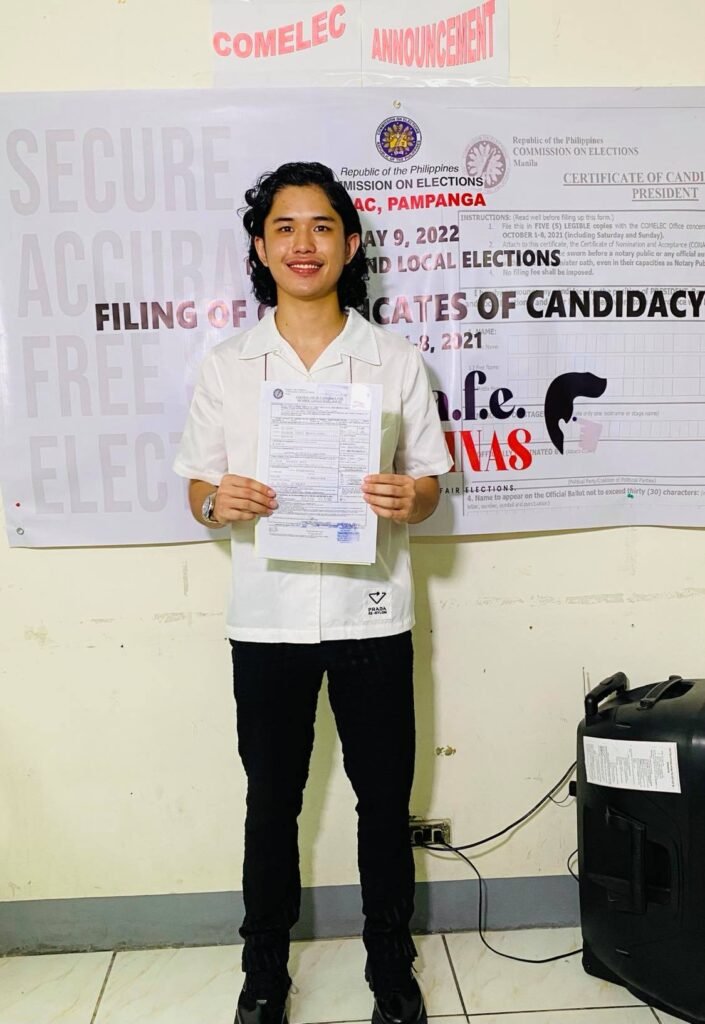 PORAC, Pampanga— A scion of the David-Dizon clan in Porac town has entered politics, seeking a seat in the municipal legislative council.
Ruben Troy Marciano "Bench" Dizon filed his certificate of candidacy here on Thursday, accompanied by his parents businessman Benjun Dizon and Provincial Board Member Fritzie David-Dizon.
Bench, 20, is a third generation politician. His grandparents on the maternal side are then Acting Gov. Edna de Ausen-David and Mayor Roy David, and on the paternal side, Mayor Marciano Dizon.
"Yung influence po nila sa akin one thing lang po yun, what made me decide to run talaga, as someone who came from the hometown of Porac, gusto ko lang ibalik ang binigay ng Porac sa akin," he said.
According to him, these was no pressure on him to enter politics. "Gusto ko lang matulungan ang Porac, para ma-uplift ang town," he added.
He said he will strive for the "empowerment of the youth kasi marami silang maitutulong sa Balen," said the business management student from De La Salle University. He completed high school in Ateneo de Manila University.
"I am a mix of both kasi I grew up with the both of them," Bench said of his parents. He helps in the family's businesses.
Bench said he is more than a pretty face. "Wait for my performance. Knowledge is what I can give our town. I know the people's issues," said this Generation Z candidate.