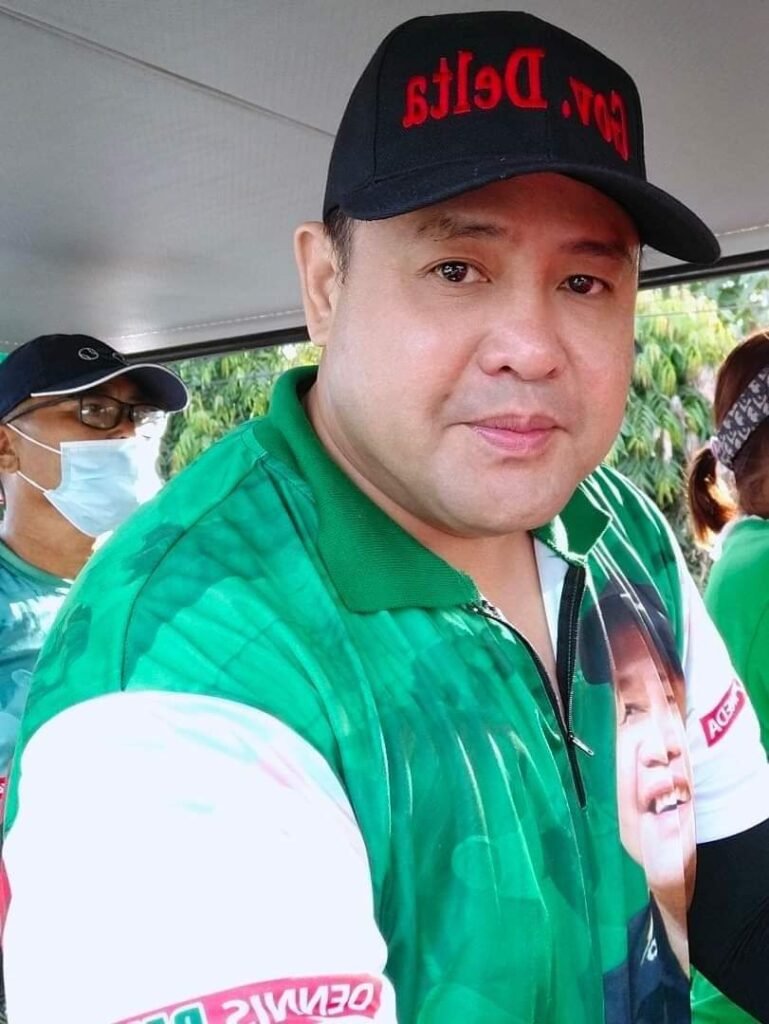 CITY OF SAN FERNANDO — Pampanga Gov. Dennis 'Delta" Pineda has been courting votes for his reelection bid by shining the spotlight on the accomplishments he made in his first term.
In rallies and motorcades held in the last two weeks since the local election campaign began last March 25, the governor has been speaking about the programs and projects that Capitol has completed since he assumed office on June 30, 2019 on the heels of a landslide win that year against former Bacolor Mayor Jomar Hizon.
"Ang opisyal na inihalal ay sinusukat sa kung paano siya talaga nakatulong sa mga mamamayan," the 48-year-old governor said. "Ako po, kasama mga ka-trabaho ko sa Capitol, ay nagtrabaho ng husto, ginamit ang pera ng maayos sa mga programa at proyekto na nakabuti sa mga tao."
He echoed these messages in his campaign trail, thanking his mother, now Vice Governor Lilia Pineda, for training him in governance.
Among the highlights of Pineda's administration is his support to the Kapampangan youth by sustaining the schooling of 487,053 students through the Educational Financial Assistance Program.
In health, 257,053 adults and children got treatment for cancers and tuberculosis, vaccines for measles and polio, and hospitalization in birthing babies. The provincial hospital and 10 district hospitals treated and cured thousands of patients for various ailments.
The social services program granted direct financial support to 168,135 families including 300 senior citizens who received P100,000 each.
Capitol gave employment and home-based livelihood to 49,703 people.
Supporting agriculture, Governor Pineda distributed 392 farm equipment to cooperatives, funded a post-harvest facility in Guagua, gave 20,000 fruit seedings to Aetas, 120,000 vegetable seedlings to upland villages, handed out 2,200 farm animals, provided P25,000.00 to 500 farmers while providing vaccines and sample testing to animals.
Capitol constructed four tertiary school buildings, 62 elementary and secondary school buildings, 43 multi-purpose building, 53 roads and drainages, 49 multi-purpose covered areas, 18 hospital buildings and four COVID-19 facilities. These excluded those built by the DPWH at Capitol's request.
Governor Pineda has improved the capability of the provincial government in responding to disasters and emergencies. On top of operating a real-time monitoring system, the Provincial Disaster Risk Reduction and Management Office acquired 55 vehicles and heavy equipment, converted six covered courts into evacuation centers, improved seven facilities and gave relief packs to 165,193 families. It lent help to victims of Mt. Taal eruption and floods in Cagayan, Visayas and Mindanao.
In the Covid-19 pandemic, Capitol has fully vaccinated close to 1.2 million residents, treated 8,276 patients, assisted 165,193 families, gave 36,000 medicine packs and helped 8,916 returning Filipinos through the Balik Pampanga programa.
Businessman Renato Romero, private sector representative in the Regional Development Council, hailed the governor as an"effective crisis manager," referring to how the governor properly utilized Capitol's resources in saving lives while helping support economic activities.
Under Governor Pineda, Capitol collected P1.8 billion in taxes and fees from quarry operations.
His term has gained awards such as being rated Beyond Compliant in disaster risk reduction, Top 7 among most competitive provinces and high rankings in local revenue generation.
"Subok na po ang liderato ni Delta. Bakit natin iboboto ang nangangako pa lang," said Mayor Rene Maglanque of Candaba, the town of the governor's lone rival Danilo Baylon.