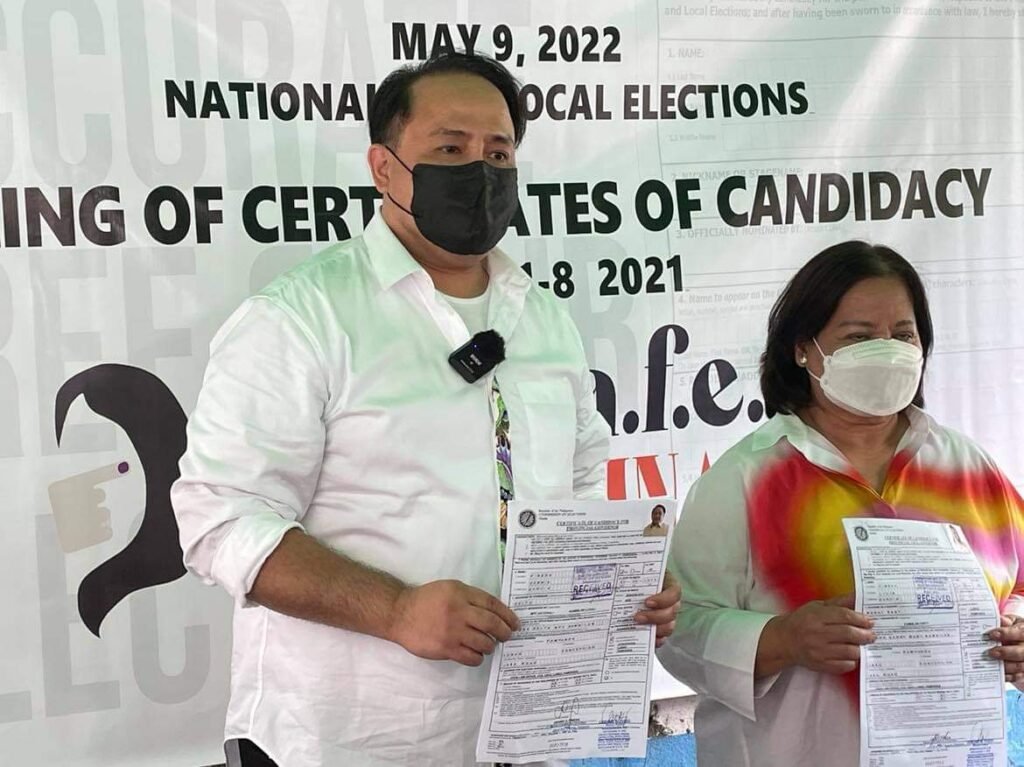 CITY OF SAN FERNANDO — Pampanga Gov. Dennis "Delta" Pineda and Vice Governor Lilia "Nanay" Pineda filed their certificates of candidacy (COC) for their second term through the May 9, 2022 elections.
Their reelection bid quelled rumors that the son and mother tandem was opting for a switching of posts.
After filing, the governor showed to reporters that he was really aspiring for the chief executive's post.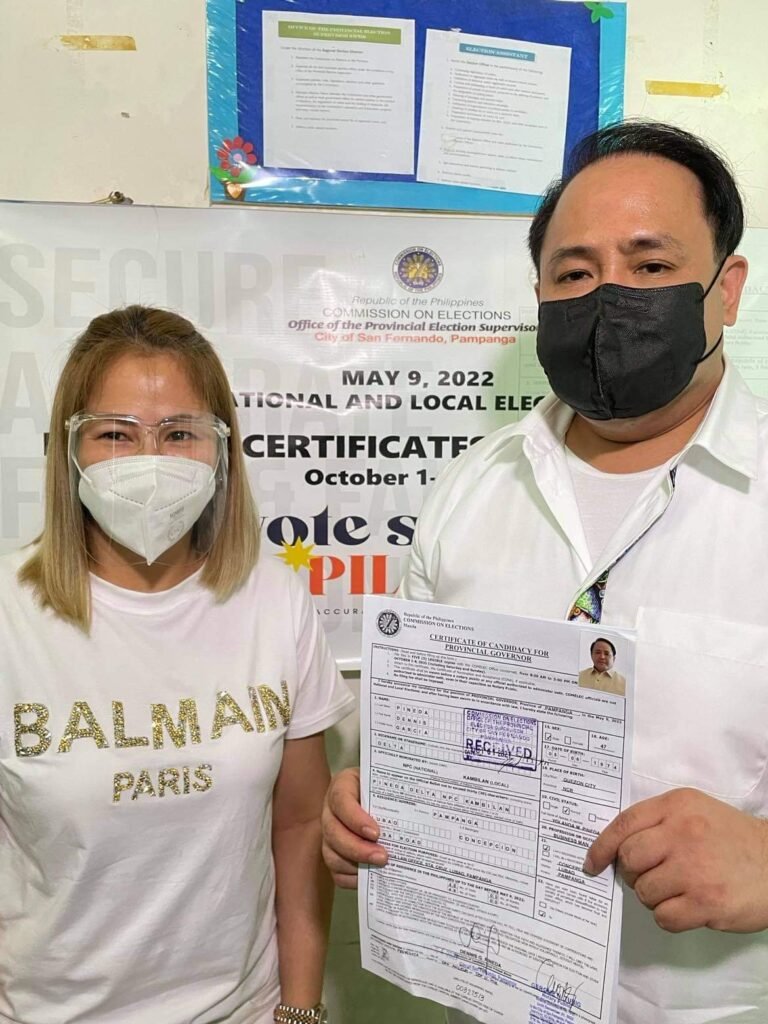 The 44-year-old governor is not running unopposed. No one has yet to challenge the vice governor, the titular head of the local political party Kambilan.
Health programs and economic recovery are their priorities in their second term, they told reporters in separate interviews.
Also on Thursday, former Candaba mayor Danilo "Boy" Baylon filed his COC for governor under the Liberal Party.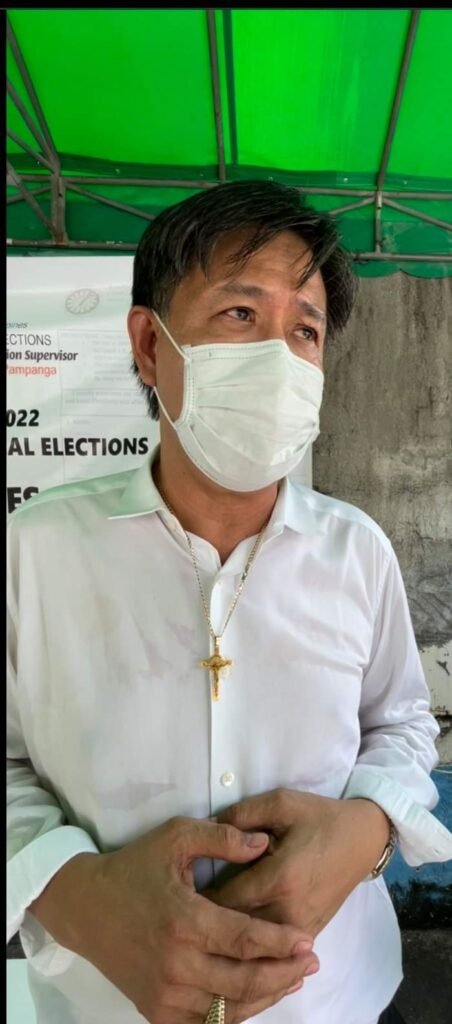 Baylon said he was giving it a go because he received an order from God (atas ng Panginoon) to help the people overcome poverty and recover from COVID-19. According to him, the programs of the Pineda administration were "kulang (lacking)."
In tarpaulins, Baylon styled himself as "anak ng ama (son of God)."
A Catholic, Baylon said various religious groups are helping him in the campaign.
Candaba Mayor Rene Maglanque doubted if Baylon can win against the younger Pineda. Baylon's wife Aniway is also challenging Maglanque.
"He lost thrice in his mayoral bid in Candaba. How can he win province-wide," the mayor said.