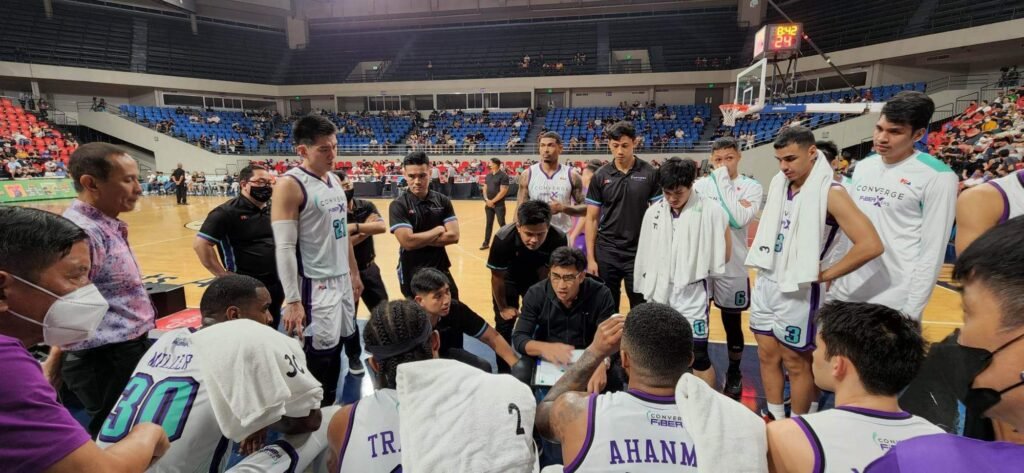 ANGELES CITY – Despite bowing out of the Commissioner's Cup, the Converge FiberXers has proven its potential to be a title contender in the PBA, sending a message that this relatively new squad can give other teams a run for their money.
Losing on a high note to San Miguel Beermen (SMB) 120-107 in their second game of best-of-three series, the FiberXers sent chills even to powerhouse teams where it elevated from 8th place finish in the Philippine Cup to 4th in the mid-season conference. An impressive finish for a team that was just organized in May this year. Undoubtedly a Cinderella finish.
Team owner Dennis Anthony Uy is more than satisfied with the performance of the FiberXers that is made up of veteran holdovers of Alaska Aces franchise and young gunners that proved their true grit against seasoned players.
"We may be out of the running for the Commissioner's Cup but we have proven that we have the chops to play against the best of the league," Uy said in his social media post.
Bench Upgrade
FiberXers routed even powerhouse teams in the eliminations, entering the quarterfinals at 4th place. They dissed losses to tough ballclubs – Meralco (106-99), SMB (106-102) and industry rival TnT Tropang Giga in a very convincing fashion 130-117. At one point, they shared 3rd spot standing with Ginebra at 4-2.
This could be credited to the so-called "bench upgrade" initiated by Team Governor Chito Salud that made the team formidable. Starting with the hiring of UAAP Champion coach Aldin Ayo, the team went on a conference record of seven consecutive wins with an almost impeccable shooting by Jeron Teng and other small men Aljun Melecio, RK Ilagan and Alec Stockton.
Import Quincy Miller brought with him his NBA experience as he also evolved from being a shooter to a versatile to an all round player. Rookie center Justin Arana was no pushover inside the lane while other bigs Abu Tratter and Jeo Ambohot proved their mettle too. Veterans Kevin Racal, Mike DiGregorio, Maverick Ahanmisi are also pesky players.
While their names may not be as familiar, their hearts were as big as the superstar mainstays in other teams.
More Than Knocking
Salud said they ran into a "dynasty" whose basketball supremacy can be traced to the league's inception in 1975. Converge joined the league nine months ago when it bought the Alaska Aces franchise.
"Before SMC became the dynasty that it is today, it took them four years since they joined the league in 1975 to win their first of 28 championships. It was not given to them in a silver platter. Pinaghihirapan yan," Salud said in a text message.
"Kumakatok na kami. Pero ang pintuan sa championship ay hindi nagbubukas sa pakatok katok lang. Kailangan ng susi ng pawis, preparation, tapang at pursigi. Madami pang kakainin pero ang good news, lalo lang nagutom ang mga bata," added Salud
Kudos and The Future
"Under the leadership of Coach Aldin Ayo, we had a tremendous 7-game winning streak and broke several franchise and league records in the eliminations which show that we're shaping up to be a championship team," Uy added.
The FiberXers' finish wowed local leaders.
"Hats off to Converge FiberXers basketball team for an impressive season in the Governors' Cup. The PBA became more exciting with the team's overall performance. Kudos to our kabalen Dennis Anthony Uy, his wife, Grace Uy, and to the people behind the thrilling run of the team," Mabalacat City Mayor Cris Garbo said in a text message.
"Looking ahead to the Governor's Cup, we have onboard a new team manager, my good friend and Pampanga Gov. Delta Pineda, and assistant manager, former UAAP player Jacob Lao, who are both passionate about basketball. They will surely help this young and spirited team to level up its play. To our FiberXers, the #PurpleNation awaits greater things from you!" ended Uy in his post.