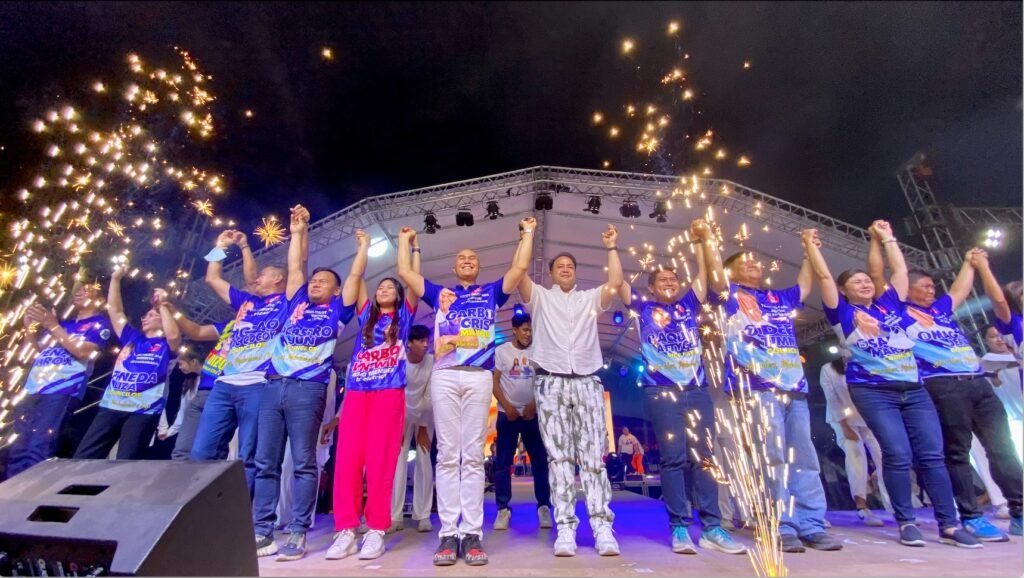 MABALACAT CITY – Gubernatorial frontrunner Dennis "Delta" Pineda has expressed full support to the entire Team MCG led by incumbent City Mayor Crisostomo Garbo and Vice Mayor Gerald Aquino, giving them his endorsement for the May 9 polls.
The incumbent Pampanga Governor also disclosed that construction of a provincial hospital inside the Clark Freeport Zone is now underway.
With Mabalacat City being the host local government unit of the freeport and its proximity to the hospital site, Governor Pineda said that Mabalaqueños will surely be able to access all its free services once it becomes operational.
"Minarap ku pu ngeni bang sabyan ing masanting a balita kekayung taga-Mabalacat. Ing proyektu mi pung Mayor Garbo a masanting a ospital, italakad tane pu king Clark. Ing ospital a yan, makipagkumpetensya tamu pu karing private a ospital, kumpletu ya pu [king serbisyu] ing ospital a yan," said Governor Pineda.
Pineda also reiterated his political stance about Garbo-Aquino's brand of governance in Mabalacat City.
"Akakit ta ne man pu ing deperensya ketang milabasan a administrasyun kening Mabalacaat. Akit tayang malino ing pagunlad ning Mabalacat anya makisabi ke pung mayap kekayu na I [vote] straight taya pu ing Team MCG!" the governor said.
Meanwhile, a 12,000-strong mammoth crowd covered the entire stretch of the Mabiga Open Grounds on May 7, 2022, for Team MCG's Grand Rally. Organizers and the local PNP estimated that a total of 12,000 Mabalaqueños attended the final rally of Team MCG, tagging it as one of the biggest people's rallies to be staged ever in Mabalacat City, to date.
Political analysts say that this massive support from Mabalaqueños is more than an exhibition of strength and solidarity, but is a prelude to the landslide victory of the upcoming local elections in Mabalacat City on May 9.