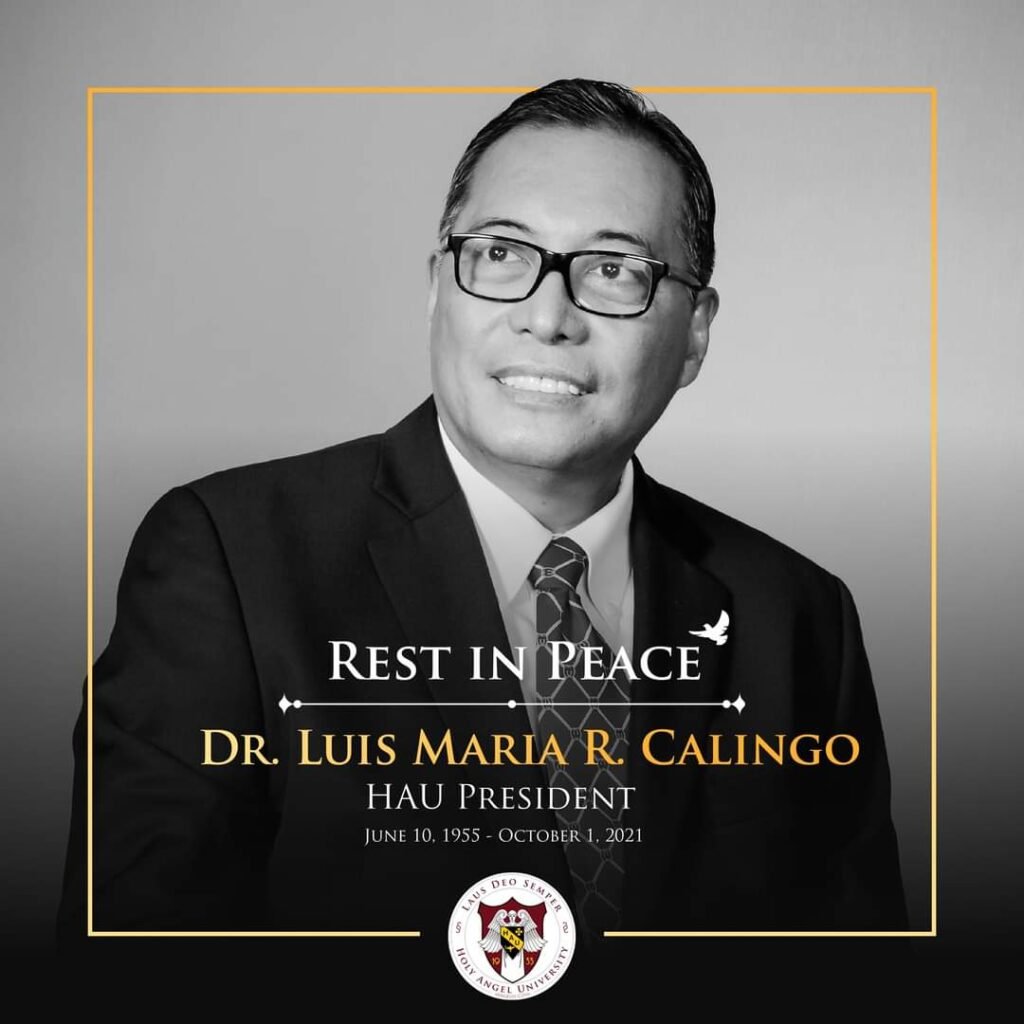 ANGELES CITY — The Holy Angel University Board of Trustees announced the passing of the University's ninth President, Dr. Luis Maria R. Calingo on Oct. 1, 2021, on the eve of the Feast of the Holy Guardian Angels.
The HAU administration, faculty, employees, students and alumni expressed their sincerest condolences to the bereaved family and friends of Dr. Calingo and is asking everyone to join in praying for the eternal repose of his soul.
The University will be holding a Prayer Service for Dr. Calingo on October 3, 5:00 PM to be livestreamed on HAU's Facebook and Youtube accounts.