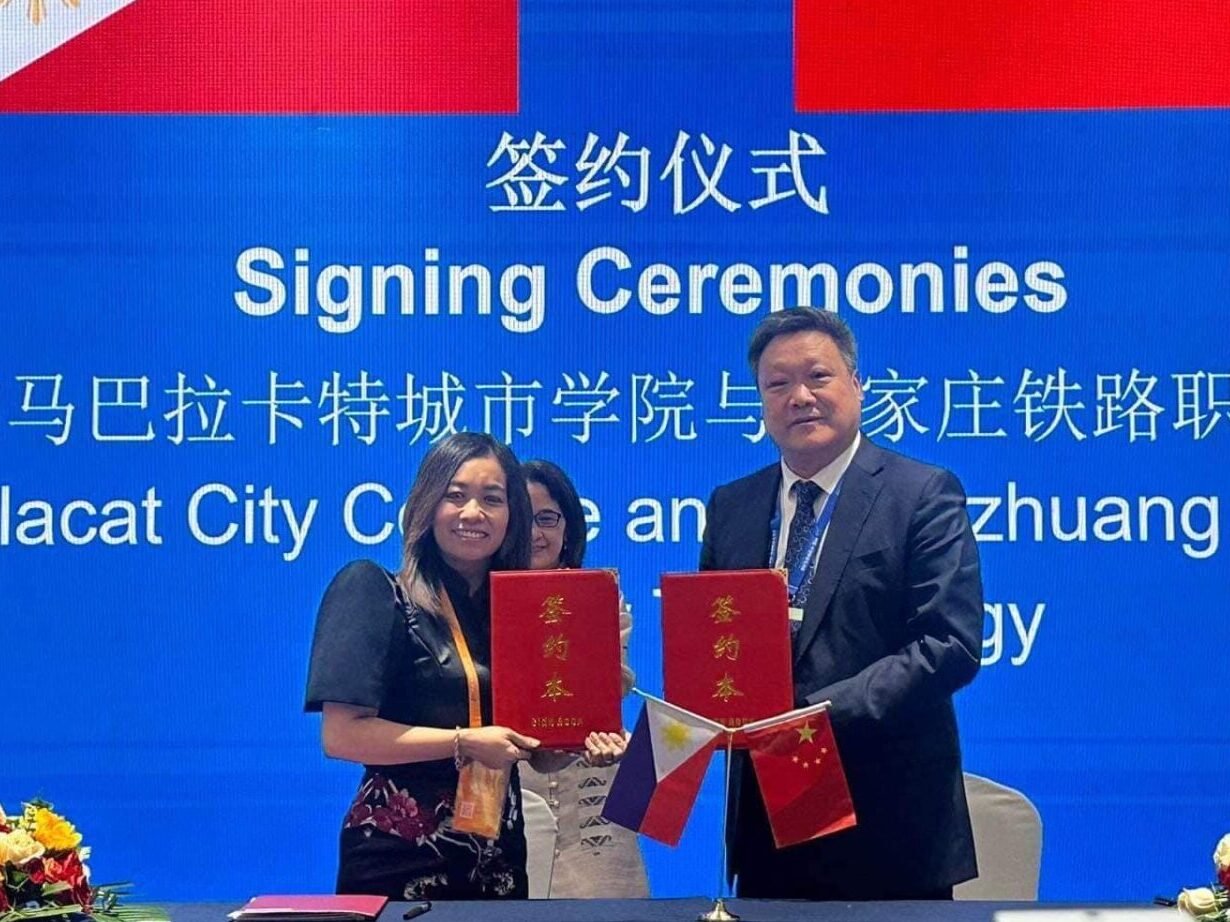 GUIYANG, China – Job opportunities are expected for Mabalaquenians with the collaboration between the Mabalacat City College (MCC) and the Shijuazhiang Institute of Railway Technology (SIRT).
MCC President Michelle Aguilar-Ong said this project — a 40-hectare railway repair and maintenance hub in the Clark Freeport Zone — will expand the progress of technology and engineering in Mabalacat.
She added that this collaboration will greatly contribute to the national government's North-South Commuter Railway project, which is set to commence operations in 2028.
It also aims to attain the Luban workshop grant by the Chinese Government, a comprehensive educational training in Chinese technology including top-notch equipment and cutting-edge facilities. To date, there are 30 Luban workshops successfully operating across different countries, Ong noted.
These efforts are part of the China Mission initiated by the Commission on Higher Education, under the leadership of Chairperson Dr. Prospero de Vera, she added.
According to Mayor Crisostomo C. Garbo, also the MCC Chairman, "This is a high priority project because it aligns with our commitment to provide thousands job openings that shall decrease the unemployment rate and boost the economic growth of our city."