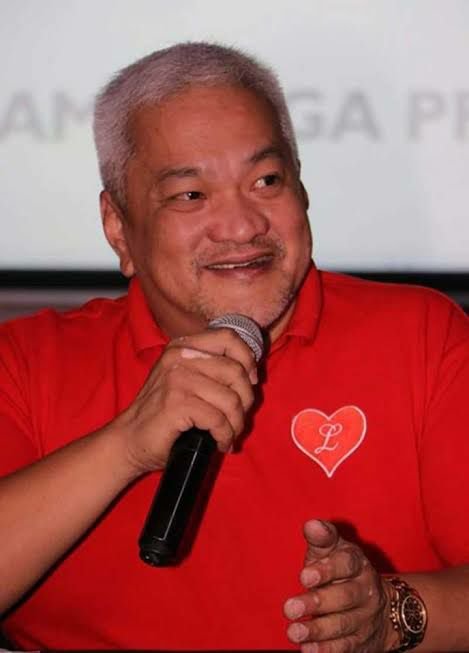 ANGELES CITY – While re-electionist Mayor Carmelo "Pogi" Lazatin, Jr. recognizes that supporters from opposing camps naturally get heated during the campaign period in part due to their enthusiastic support for candidates, he is calling for a "peaceful and honest" election.
"On Election Day itself, I hope everyone can keep their heads cool and uphold the peace," he said.
Lazatin's statement comes a day after Team Lazatin ended a successful campaign run in all 33 barangays of the city, which they kicked off in Barangay Balibago on March 25.
Throughout their campaign, Team Lazatin enjoyed a warm welcome in the barangays they visited.
On April 5, Team Lazatin supporters in Barangay Malabanias – clad in red shirts with the iconic Lazatin 'heart' – braved the pouring rain to attend the team's meeting in the barangay.
On April 11, during a jam-packed meeting in Barangay Pandan, all 33 barangays signified their support for Team Lazatin as Barangay Captains took the stage to raise the hands of Lazatin and the Team Lazatin candidates.
In a social media post on April 25, veteran Kapampangan journalist and former City Councilor Max Sangil wrote, "Pogi Lazatin no doubt will win in all the 33 barangays of the city. This coming elections is a walk in the park for him."
From December last year, various independent surveys showed an overwhelming lead for Lazatin over his political opponent, Amos Rivera.
The Data Analytics and Research for Elections (DARE) survey for the period December 27 to 31, 2021 and January 3 to 7, 2022 showed 92% of respondents preferred Lazatin while 8% preferred Rivera.
The DARE survey for the period March 4 to 8, 2022 showed Lazatin at 92.4% and Rivera at 2.2%, while 5.4% was for undecided voters.
The December 2021 Pre-Election Survey conducted by Magmalasakit Angeles showed similar results, with 90% of respondents preferring Lazatin while 3% preferred Rivera and 7% of respondents remain undecided.
Meanwhile, the Public Opinion Survey 2022 predicts that out of a voting population of 168,460, Lazatin will garner an estimated 149,929 votes while Rivera will garner an estimated 15,222 votes.
Lazatin said that regardless of the divisions created during the campaign period, he hopes that Angeleños will continue to work together for the city after the elections.
"The local campaign period lasts for 45 days and the election is only one day. After this democratic exercise, we have three years – that's 1,095 days – where we have to work together once again for our city," Lazatin said.
On March 3, Lazatin signed the Peace Covenant for Secure, Accurate, Free, and Fair Elections held at the Holy Rosary Parish Hall in Barangay Sto. Rosario.
He was joined by his running mate, re-electionist Vice Mayor Vicky Vega-Cabigting and the entire slate of Team Lazatin – councilor-aspirants Rodelio Mamac Jr., Ron Pineda, and CJ Ponce; as well as re-electionist Councilors JC Parker-Aguas, Marino "Niknok" Bañola, Joseph Alfie "Doc Alfie" Bonifacio, Raco Del Rosario, Dan Lacson, Jay Sangil, and Atty. Arvin "Pogs" Suller.
"After the elections, all of us will still work towards the betterment of this country so we have to remember to be professional and dignified so we can have a peaceful election," Lazatin had said during the signing.