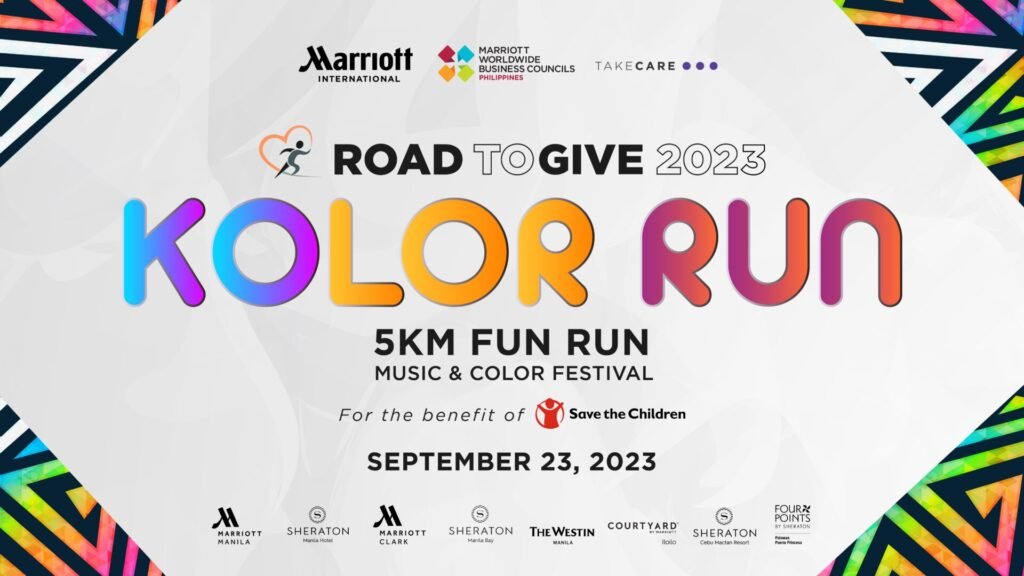 CLARK FREEPORT ZONE – "Road To Give 2023: Kolor Run", one of Marriott International's high-key events in the Asia Pacific region, is making a comeback on September 23 (Saturday), 5 AM at St. Joseph the Worker Chapel parking area, behind Clark Marriott Hotel.
This year's Road To Give is expected to be a vibrant and fun-filled race like never before.
In the spirit of supporting a great cause, runners are encouraged to bring their own white shirt, sunglasses and water bottle.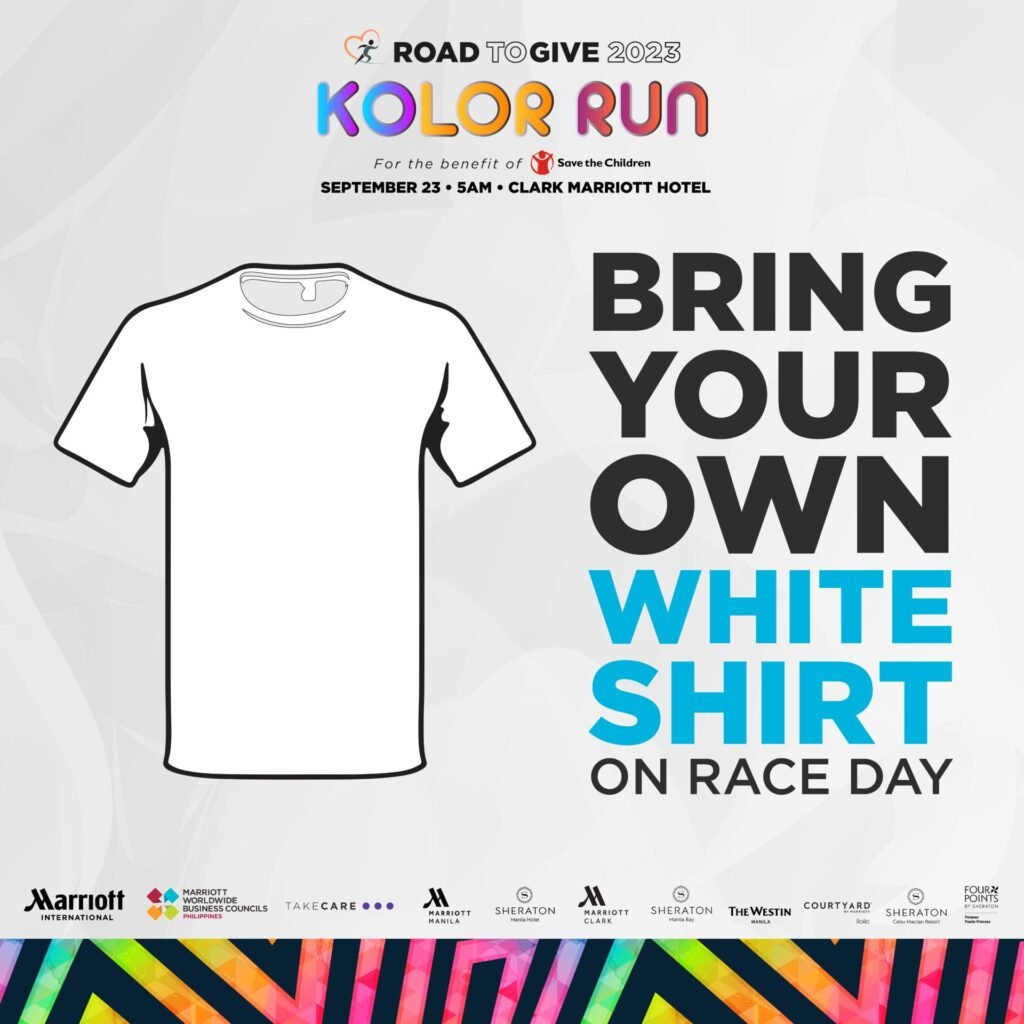 The runners' white shirt will transform into a vivid canvas, symbolizing their commitment to making a positive impact on the lives of children in need.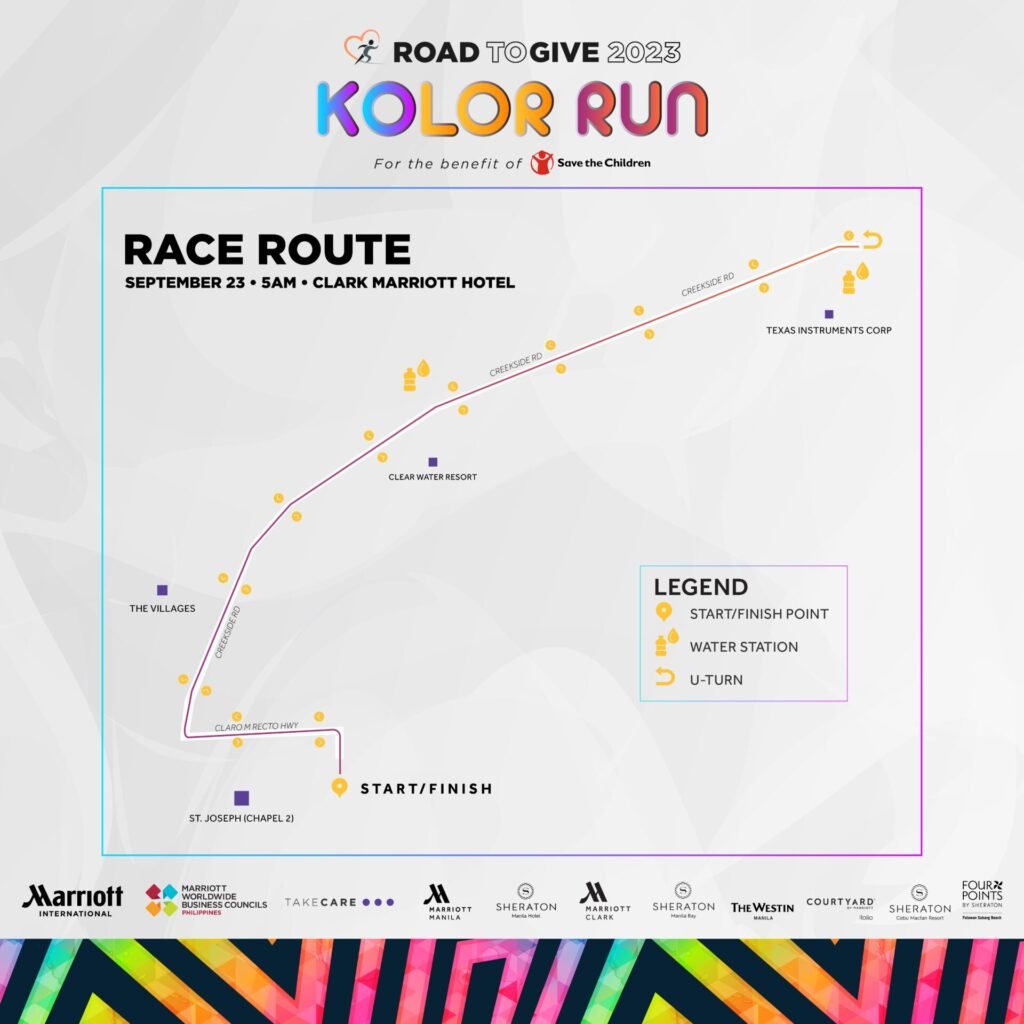 Hosted by Marriott Worldwide Business Council (MWBC) Philippines and Marriott's global well-being program TakeCare, Road to Give 2023 aims to support Save the Children Philippines in their mission to provide both emergency and long-term assistance to improve the quality of life for children.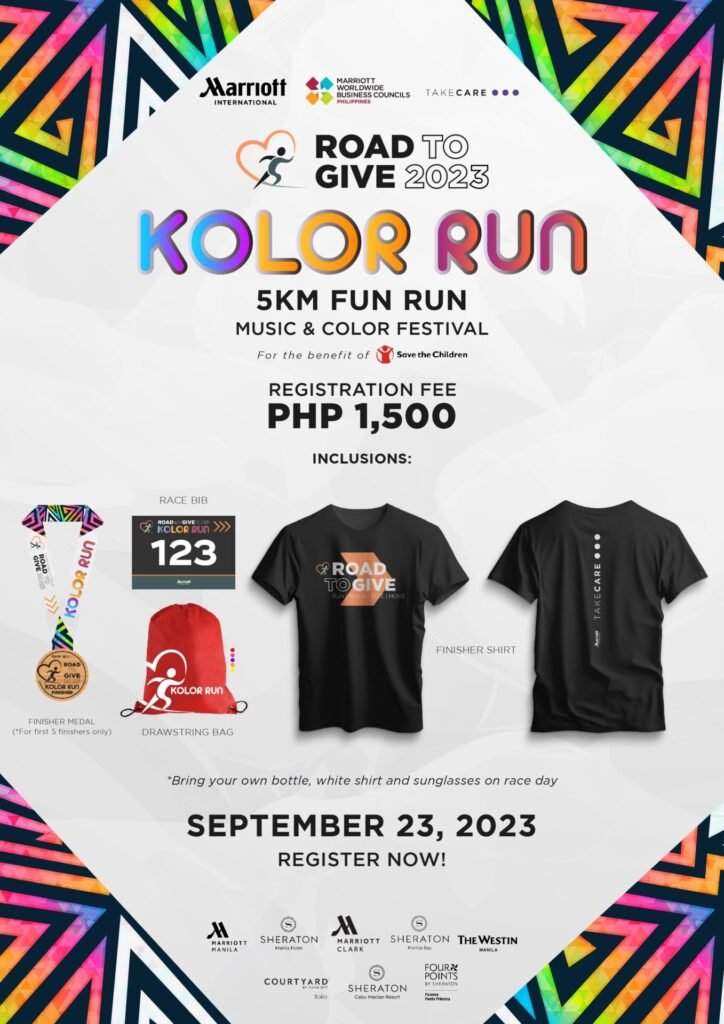 MWBC Philippines comprises all Marriott properties in the country such as Manila Marriott Hotel, Clark Marriott Hotel, Sheraton Manila Bay, Sheraton Manila Hotel, Sheraton Cebu Mactan Resort, Courtyard by Marriott Iloilo, Four Points by Sheraton Palawan Sabang Beach, and The Westin Manila Sonata Place.