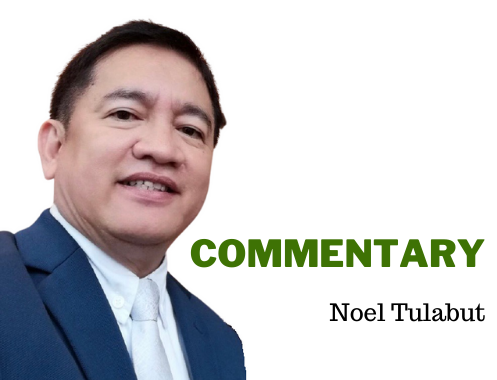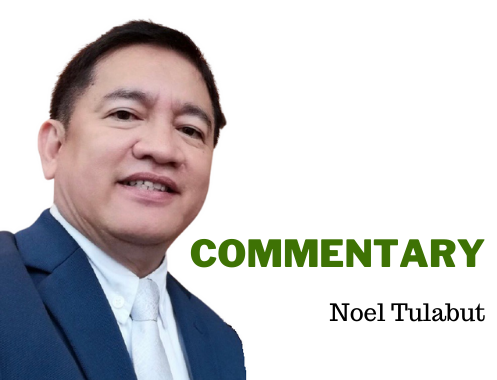 His tears fell (and flowed) in one moment that showed his sincerity, his humility, his heart.
Re-electionist councilor Timmy Llanos Dee fell into tears right before he was called to speak in the opening salvo of Team MCG that was attended by a very huge crowd last Saturday.
It was one poignant moment that did not only cause misty eyes but had also elicited praises and admiration by many people. My wife and I, included.
He might have been overwhelmed by the huge crowd which almost guarantees his second term. That was understandable.
But Dee could not help but remember the realization of his late father's dream for a better Mabalacat.
The late businessman Anthony Dee who started an honest-to-goodness telephone service in Mabalacat figured in many mayoral battles with former Mayor Marino Morales. I believe one of the latter's victories was reversed by the court in Dee's favor.
Councilor Dee recalls how his late Dad wished for better service where Mabalaqueños need not suffer from lack of medicines nor lack of hospital treatments.
"Madamdamin po ako kasi pangarap po ito ng tatay ko. Pangarap niya na darating ang araw na walang magkakasakit na hindi nakakainom ng gamot o kaya ay hindi nadadala sa hospital," Dee said in a very emotional speech.
He recalled that his father had one hospital built in Sapang Maisac in the boundaries of Mabalacat, Magalang and Angeles City. But that hospital, unfortunately, was not sustained when their businesses went sideways.
That hospital where my late mother also had dialysis sessions was eventually closed. I can only commiserate with him and hundreds more who needed such a facility.
+++++
I was personally touched during the part of his speech when he mentioned that when he gets to meet his good father in the future, he would have a long seat and story of how that dream was realized.
"Pag nagkaharap kami ng tatay ko, masasabi ko na ang ang pangarap nya ay naging isang katotohanan na po, dahil sa ating napakasipag na Mayor Garbo, Vice Mayor Aquino at buong Team MCG."
"Meron napo tayong masasandalan," he furthered.
Dee is a personal witness to what the Garbo Administration is doing for Mabalaqueños – free medicines, hospitalization, subsidies for catastrophic cases like cancer, kidney and other organ disease, strokes, heart attacks, what-have-you.
How humble on the part of Dee to not just shed a tear but to realize how Garbo is realizing that dream of his father. I could only understand why he switched sides from former Mayor Boking three years to Mayor Cris Garbo now.
That speech made it clear – it is not about politics. It is about true service. It is about lending a helping hand, regardless of who is in what political party.
+++++
I was formally introduced to Councilor Dee in an art exhibit a few months ago. In that event, I mentioned how I used to buy electronic components at their Quiapo store for our church in Mabalacat in the 1980s. I also cited the volunteer fire brigade that was emulated from their Manila operations to Mabalacat City.
During the pandemic, I took note of the good councilor's contribution especially in disinfection where their firetrucks were utilized to help stop the spread of the coronavirus. Facebook is awash of those endeavors of Dee, together with Mayor Garbo and Vice Mayor Aquino.
What is noteworthy and noble is that Dee's handicap or disability does not keep him from serving the public. He was even made chairman on committee on emergencies and disasters which works well for him. It is a post less glamorous but never dearth of praiseworthy comments. With that, he is now known as action man – something that his colleagues in the City Council must now wish was given to them instead.
Dee's tears that fell unashamedly in that rally are proof of the man's humility and sincerity. They bespeak of his kindheartedness.