A member of the Team Lazatin Propaganda Team cleans up posters of mayoralty candidate Amos Rivera's Bayung Angeles Team, which have been posted onto the common poster area of Team Lazatin without permission.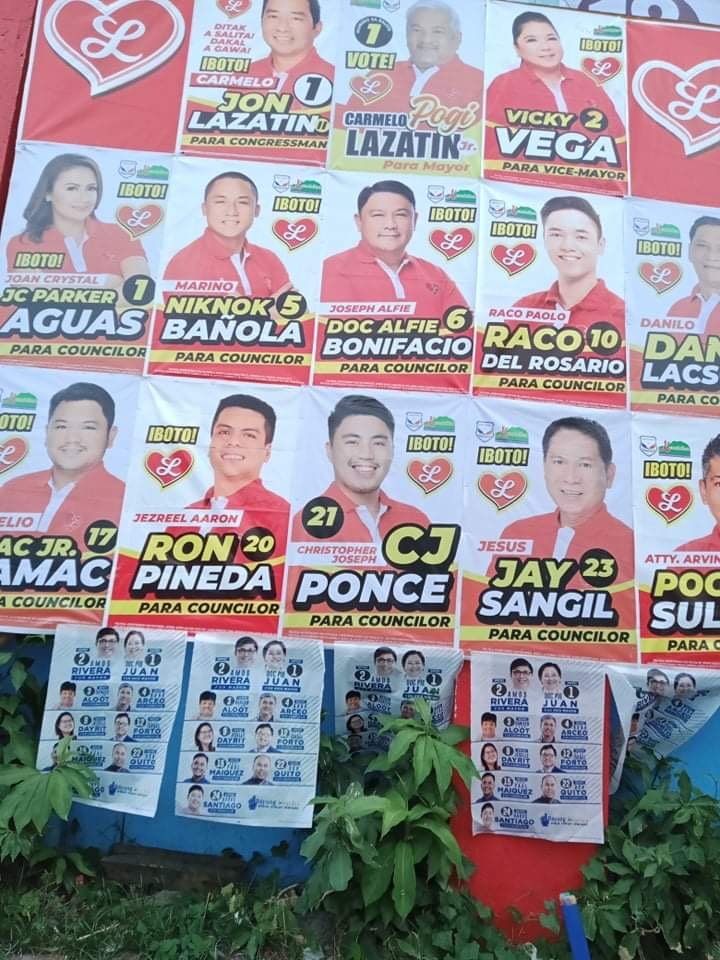 As per COMELEC guidelines, each party should have their own common poster area. COMELEC Resolution No. 10730 states, "The common poster areas allocated to parties and independent candidates shall not be used by other parties and independent candidates even with the consent of the former."
Team Lazatin, in a Facebook post, informed Bayung Angeles that the tarpaulins may be claimed from Team Lazatin's Headquarters.