MASANTOL, Pampanga — Mobile phone users at barangay Sapang Kawayan here were able to register their subscriber identity modules or SIM cards.
National Telecommunications Commission (NTC) chose the coastal barangay as the pilot site for its initiative of spearheading SIM registration activities in remote areas around the country.
NTC OIC-Commissioner Ella Blanca Lopez explained that the activity is in accordance with Republic Act No. 11934 or the SIM Card Registration Act which requires all mobile device users to register their cards on the authorized platforms of telecommunication companies.
"We have to register our SIM cards to curb online frauds, fraudsters, and scammers; and to cut their ways of deceiving the people," she said.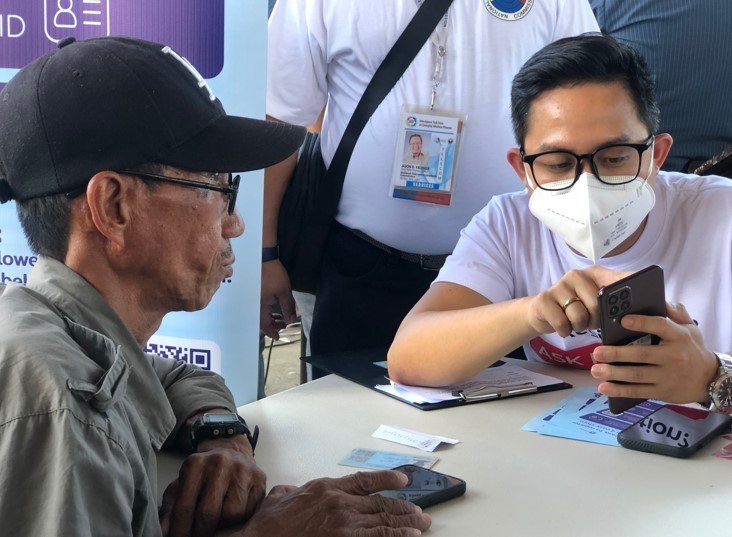 As one of the first laws signed by President Ferdinand Marcos Jr., the act provides all new and existing mobile phone users 180 days to register their SIM cards and failure to do so will lead to deactivation and possible penalties.
A deactivated SIM will be given a five-day grace period to be registered and get reactivated.
In addition, NTC Regional Director Azor Sitchon underscored that one of the goals of the law is to tap the assistance of national government agencies to help users in far-flung areas register their SIM cards.
"Filipinos have equal rights to sim registration. Our priorities right now are the remote areas… We are still collecting, gathering, and identifying remote areas in the whole Philippines and in Region 3," he stated.
The online registration is free of charge and will require the users to provide personal information including full name, date of birth, sex, address, and a government-issued identification card.
Multiple SIM cards can also be registered under one user.
For his part, Masantol Mayor Jose Antonio Bustos highlighted that the SIM card registration program will expeditiously address the disturbing rise in malicious and criminal digital activities perpetrated through the anonymity provided by SIM cards.
"SIM registration will put an end to those who spread false information. It will put an end to the spread of spam texts and to the hackers of our personal accounts. Most of all, this will put an end to those who deceive innocent people," he pressed.
He pledged that the local government will continue to support the fight against online and mobile phone security threats by ensuring that phone users in all parts of the towns are registered.
Data from NTC reported that 65 successful SIM registrations were made during the said activity.