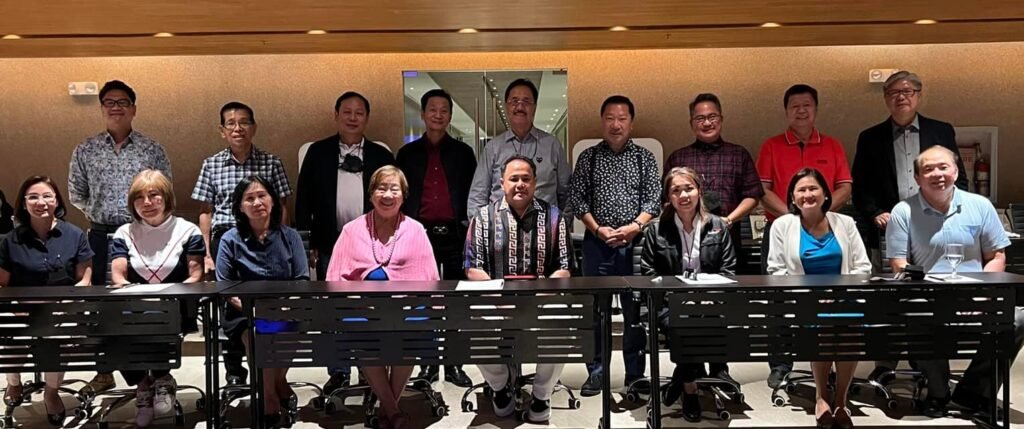 PORAC, Pampanga – The Board of Directors of the Pampanga Chamber of Commerce and Industry Inc. (PamCham) conveyed their collective gratitude to the provincial government of Pampanga led by Gov. Dennis Pineda for prioritizing the health and welfare of the workforce in Pampanga.
According to PamCham, this proactive initiative of the province – which includes the vaccination of the employees of the more than 600 member-companies of PamCham – saved precious lives and sustained essential livelihood in the business community.
Along this line, Governor Pineda accepted the invitation of PamCham's Board of Directors to join them for dinner after their 196th regular monthly board meeting at the picturesque Alviera Country Club here, where they personally thanked Pineda.
PamCham's board lauded the inclusive and consultative style of governance of the provincial chief executive, who from day one of his administration, had regularly consulted PamCham in his plans and programs for Pampanga's further development.
When the pandemic hit in March 2020, they noted that the governor immediately initiated consultation meetings with PamCham, first to assess the impact of the pandemic to the business and other sectors, and then to determine the number of workers who will need protection from the virus through vaccines, which the provincial executive ascertained will be made available by the government the soonest possible time.
During dinner, Governor Pineda shared his plans in phasing-in the "new normal" conditions in the province. He also underscored the pressing need for the local economy to be revitalized by the business sector following the disruption caused by the health crisis, even as the world now braces for the economic backlash of the escalating conflicts between Russia and Ukraine.
Another imperative in the provincial economic recovery is the rehabilitation of the hardest hit sector, the MSMEs, specifically, the micro businesses that were forced to shut down operations during the protracted pandemic. Towards this end, the governor and the directors agreed to collaborate on assistance programs that will restore, reintegrate and readapt the micro businesses to the "new normal" way of doing business.
The governor assured the directors and the members of PamCham, that his administration will continue to keep the business community safe by ensuring the availability of COVID vaccines and medicines, as well as the readiness of the hospitals and isolation facilities, just in case another surge occur.
PamCham's board committed continued cooperation and collaboration with the provincial government, affirming that Pampanga's economic resiliency is the outcome of an effective synergy between the government and the business sector.