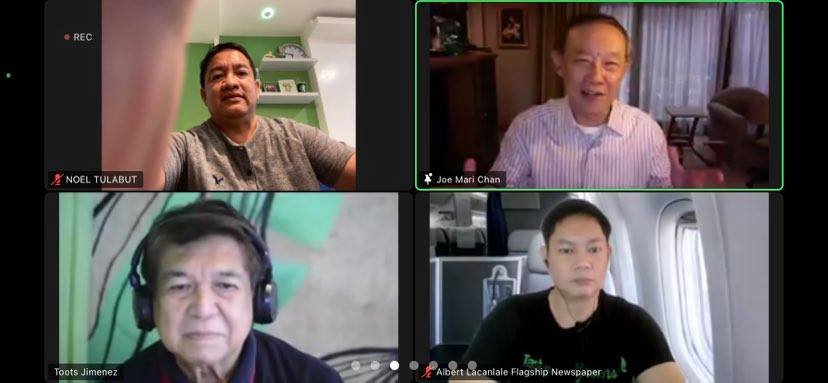 Pampanga will always be a special place to legendary singer and songwriter Jose Mari Chan.

Sorely missing holding concerts in the province, Chan said that he has that soft spot for
Pampanga. Sentimental like his well-loved song "Beautiful Girl" and top-selling albums, he said
that Pampanga is where he once courted a woman before he got married.

"I miss holding concerts and performing in Angeles City and San Fernando," he said.
A native of Visayas, where his roots could be traced in Cebu, Iloilo and Bacolod, Chan spent an
afternoon with select media practitioners from Luzon, Visayas and Mindanao via a video
conference platform. It was organized by Selrahco PR, a tourism-based consulting and
marketing firm.

He greeted Pampanga-based participants in kapampangan "mayap a gatpanapun." He also
mentioned that the first phrase he learned was "kaluguran daka" where he also differentiated
its meanings – that of professing friendship and of love.

Kaluguran daka, meaning I love you also means "you are my friend" when slowly uttered.

Chan is not only an artist whose successes span many decades. He is also a businessman.
"I would often go to Pampanga for business, selling sugar to Coca-cola, San Miguel," Chan said.
He is known to be a producer and seller of sugar and by products out of Negros province.

"I remember (the sugar mills like) Pasudeco and Pasumil. I know the owners too like De Leons,
Escalers and Santoses," he recalls.

He was referring to the two sugar producing firms that have ceased to operate at the turn of
the century.

Chan has recorded about 15 albums, including Diamond awardees "Constant Change" and
"Christmas in our Hearts" which contain the famous holiday anthem and chorus of the same
title.