By Bernard Galang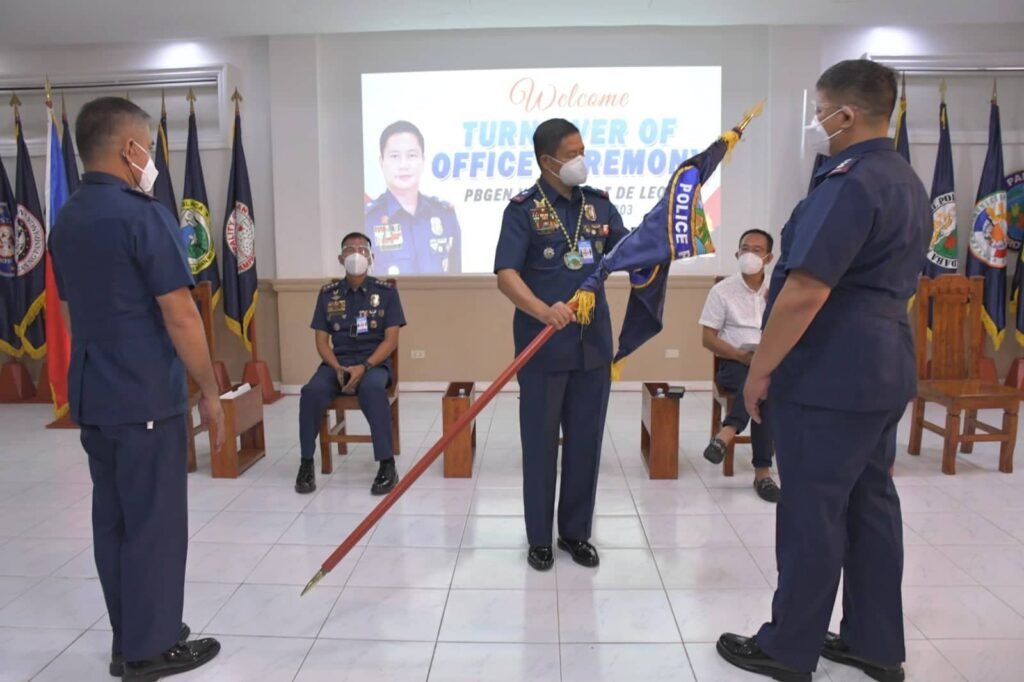 CITY OF SAN FERNANDO — A turn over command ceremony was held on Wednesday for Colonel Robin King Sarmiento, who was assigned as acting director of the Pampanga Police Provincial Office effective October 3.

Sarmiento replaced Col. Arnold Thomas Ibay, who served as Pampanga's top cop for 10 months.

Ibay was appointed as chief of Regional Staff of Metro Manila's Eastern Police District.

The ceremony  held at the Bale Katimawan, Pampanga police headquarters was led by Brig. Gen. Valeriano de Leon with Pampanga Board Member  Rosvi Henson,  who represented Pampanga Gov. Dennis Pineda, as  guest of honor and speaker.

Sarmiento was detailed at the National Police Training Institute (NPTI) prior to his designation as acting director of the Pampanga police.

In his speech, Ibay lauded the proactive effort and cooperation of men and women of the Pampanga police, as he extended his  gratitude to the LGUs and partner stakeholders in the province.

On the other hand, Sarmiento vowed  to continue the good start of his predecessor, through the support of the personnel of the Pampanga police, which was regarded as the best PPO in Central Luzon.

Sarmiento, a member of the Philippine National Police Academy (PNPA) Kaagapay Class of 1996, assured  his Cabalens that the best practices, plans and programs of the Pampanga police will  be continued and sustained.