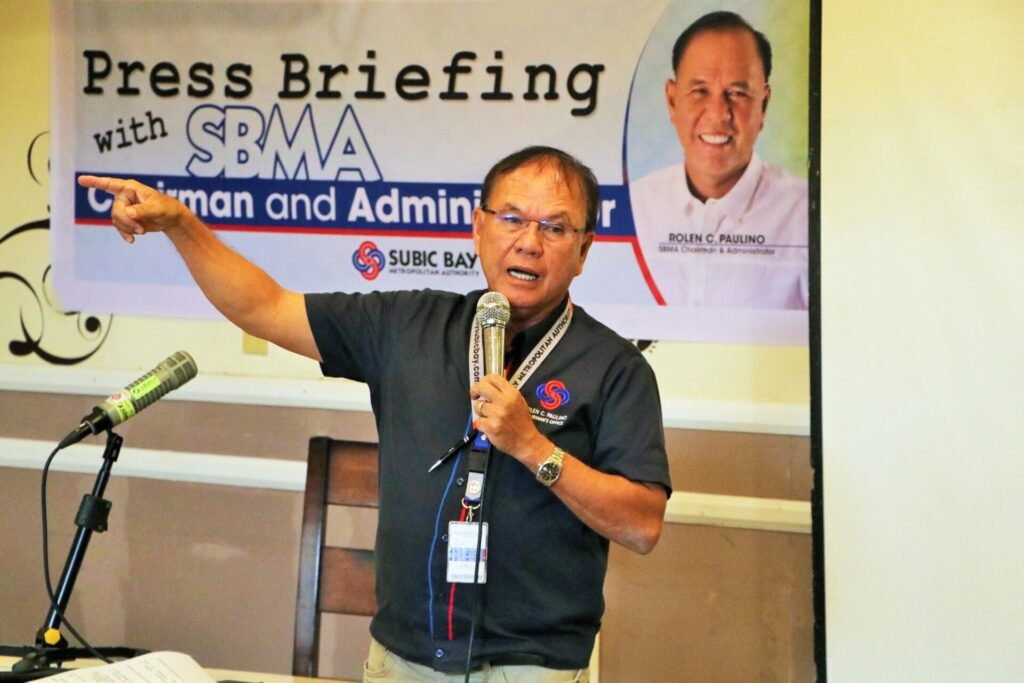 SUBIC BAY FREEPORT – "Not on my watch!"
This was the statement made by Subic Bay Metropolitan Authority (SBMA) Chairman and Administrator Rolen C. Paulino during a media briefing here on Tuesday to warn those attempting to smuggle goods through the Freeport. 
Paulino was reacting to reports that the Subic Bay Freeport "should be closed" to prevent smuggling. He cited that the apprehension of smugglers should be commended instead, citing that the SBMA is working closely with other government agencies in preventing smuggling in the country. 
The Freeport has been under fire from Albay Congressman Joey Salceda after the representative cited that the Subic Freeport should be closed due to the alleged "rampant smuggling" here. The chairman of the House Committee on Ways and Means said that they will probe the Freeport for the supposed smuggling.
Chairman Paulino cited that prior to the docking of the ship, the SBMA conducts a Ship Pre-Arrival Meeting (SPAM) to verify the shipments and see if there were any misdeclaration, misclassification or undervaluation in their cargoes.
Suspicious shipments will be held for investigation by corresponding government agency and will be charged accordingly. 
He said that the entry of items inside the Subic Bay Freeport Zone is not smuggling in itself. It is still subject for joint inspection by the SBMA seaport department, together with the Bureau of Customs (BoC), the Department of Agriculture (DA) and the Philippine Drug Enforcement Agency (PDEA) for verification of documents before they issue a pass.
"If these items got out of the Subic Freeport gates without the proper documents, then that would be considered smuggling," Paulino stressed.
Moreover, he said that the seizure of smuggled items in the Subic Bay Freeport before it gains entry into Philippine territory is a sign that the SBMA and other government agencies tasked to guard the entry points are doing their job. 
"We believe that Representative Salceda is only looking out for the good of the country, but closing the Subic Bay Freeport is not the answer to stop the smuggling, especially of agricultural products," Paulino said. 
The chairman said that, consequently, hundreds of thousands of workers here would lose their jobs, the billion-dollar transshipment businesses here would close, billions of pesos in revenues would not be collected ergo will not be turned over to the national government.
"Closing the Freeport would mean that hundreds of foreign and local companies will relocate, some of the biggest tourism sites will close, and military presence in the area will have no direct support from other government agencies," he said.
PHOTO CAPTION: