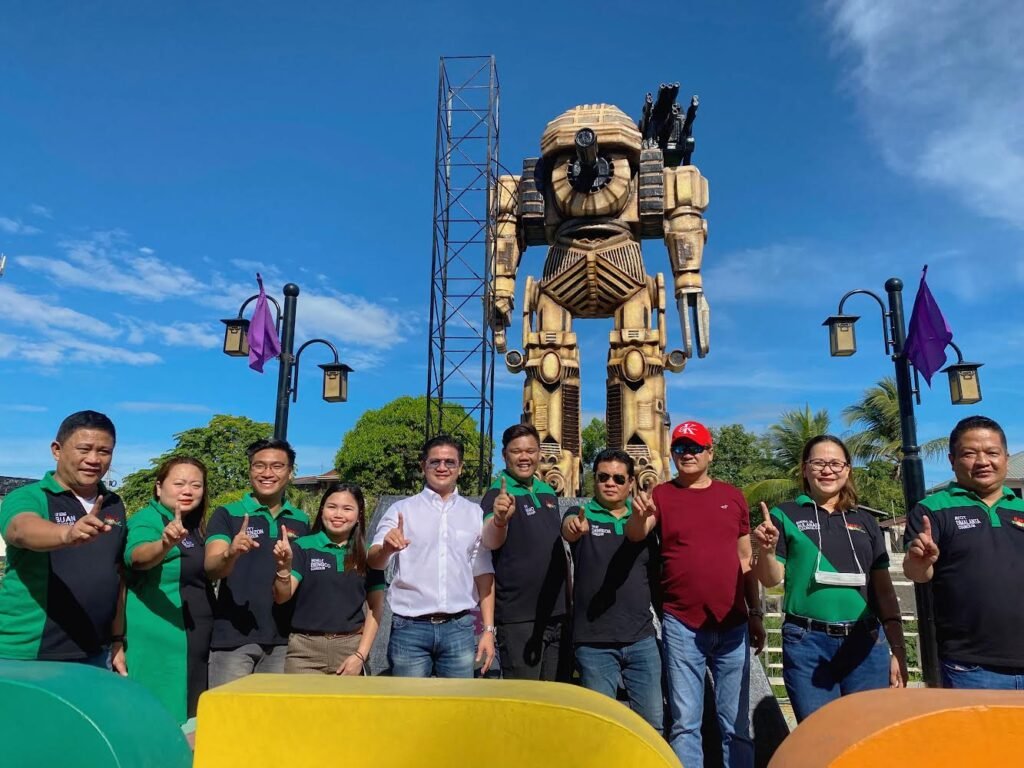 PORAC, Pampanga — Do you remember Porac's historical "Babo Robot" landmark in Barangay Mancatian?
This generation has no idea of the existence of this massive structure in Porac, which Mayor Jaime "Jing" Capil and his Bayung Porac Team want to prove with the unveiling of a replica of the robot at the town's Baywalk on April 8, 2022.
"This replica, although smaller than the original one, is a way to show our children that the stories about a gigantic robot in Porac are true," Capil shared.
According to Municipal Tourism Office led by Officer-in-Charge Gem Marimla, "Babo Robot" is a 30-feet fighting machine from the 1996 movie Robo Warriors primarily filmed in Porac town. In the movie, the giant robot came from outer space to defend Earth from alien attackers.
When filming ended, the production company left the robot in Barangay Mancatian and donated it to the local government unit.
Since then, the towering robot became a landmark amidst the vast lahar sand with locals calling the area, "Babo Robot." But, as time passed by, the giant robot was torn into pieces until it completely vanished.
Although no more trace of the robot was left, it remained alive through stories passed on by those who were lucky to see it in person.
"We want our people to relive that time when we had this gigantic robot, and for our children and their children to know the story behind the 'Babo Robot' name," Mayor Capil shared.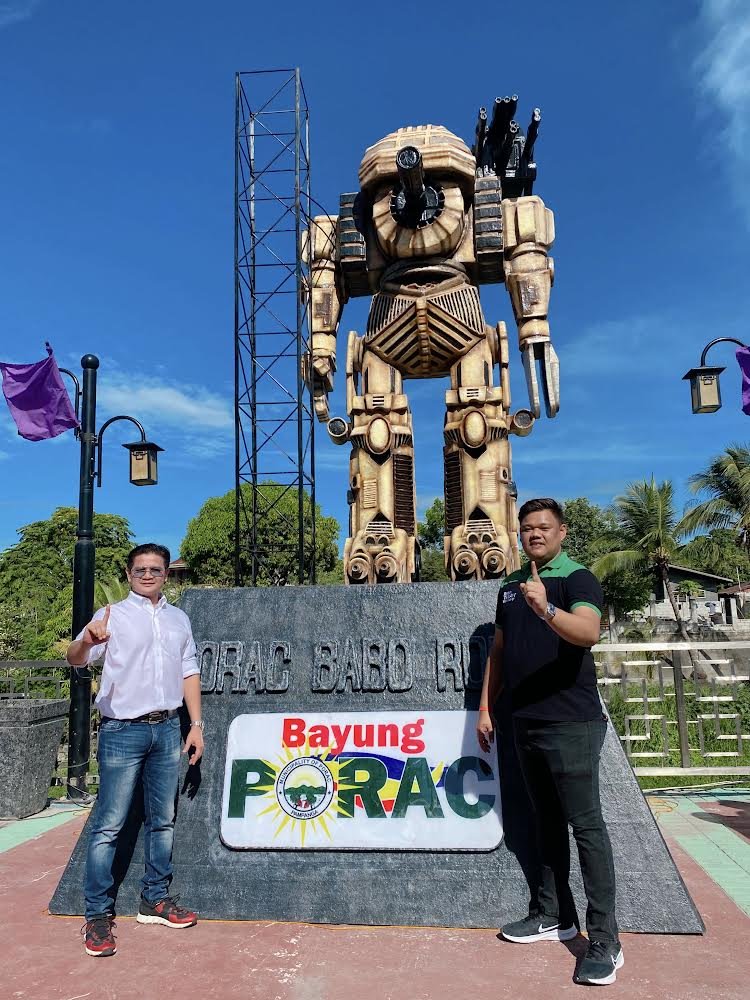 The "Babo Robot" replica has a total height of 17 feet – the robot, 12 feet, and its base, five feet; and is made from resin, metal, and wood.
Local artists Carlo Gomez and Derek Anicete took three months to create the replica.
"We, as Kapampangans who saw the original robot, can relive how it felt having a huge robot in our town, this time not only in pictures. [This replica] will now create its own story," Anicete shared.
Gomez and Anicete have earlier created and sold smaller versions of the "Babo Robot."
The two artists thanked Mayor Capil for giving them the opportunity and support to create the replica.
Present during the unveiling ceremonies were Mayor Capil's running mate Councilor Francis "Budoy" Tamayo, and Bayung Porac councilor bets councilor reelectionist Michelle Bengco; Barangay Palat Captain Bong Buan; Barangay Manibaug Paralaya Captain Adrian "Papay" Carreon; Barangay Pio and Model Community Captain Ayot Dimalanta; Barangay Pias Captain Noel Manalo; Engineer Joy David; former PESO Manager Sheryl Bulanadi; and former Sangguniang Kabataan Chairman Jovy Venzon.
The "Babo Robot" replica proudly stands in the middle of the Bayung Porac Baywalk which has become a popular sightseeing spot in town.