Several renowned national and local artists who come from diverse backgrounds have volunteered to judge this year's Rotary Club of Clark Centennial's (RCCC) 2023 Children's Art Competition.
The Head Judge for the 2023 RCCC Children's Art Competition is Engr. Armando "Andy" M. Ramos. Andy is a native of Angeles City whose journey has taken him from boxes of crayons, colored paper to slide rules and the various architectural drawing that became an integral part of his life.
While his true passion was with the Fine Arts, when it came time to enroll, he ended up pursuing a Civil Engineering Degree and ultimately becoming one on Angeles City's most successful civil engineers, running a booming construction business. However, his love of the arts did not stop, and he found the time while running his business to pursue his love of art, finding his own unique painting style highly influenced by figurative expressionism. His artwork is highly sought-after and adorns the walls of numerous art collectors and prominent Filipinos. In 2022, he received the Most Outstanding Magaleño Award for Culture and Arts.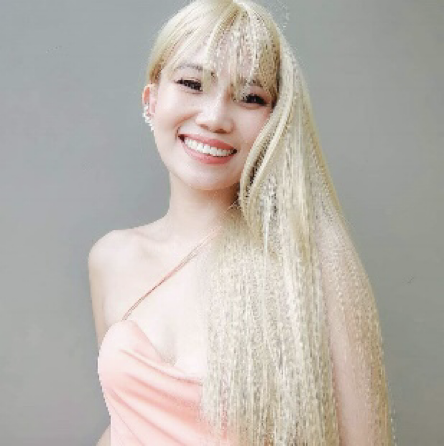 Jing Sararaña is an abstract impressionist artist who discovered art during the Pandemic. She believes that art is for everyone. Art saved her and she hopes to help others heal through art too. She loves creating poetic and provocative pieces that embodies the strength and stories of women. Jing consider her art as modern and "hyper creative." An art style that is spontaneous because she paint as she go. She loves the excitement of uncertainty and the perfectly imperfect result of it. Recently, Jing has ventured into Fashion and had made rounds in Manila through painting clothes and dresses. Her latest was with Manila International Fashion Week 2022.
"When people say you can't do it – that it's impossible – never lose hope. Just because they couldn't doesn't mean you can't." (David Copperfield)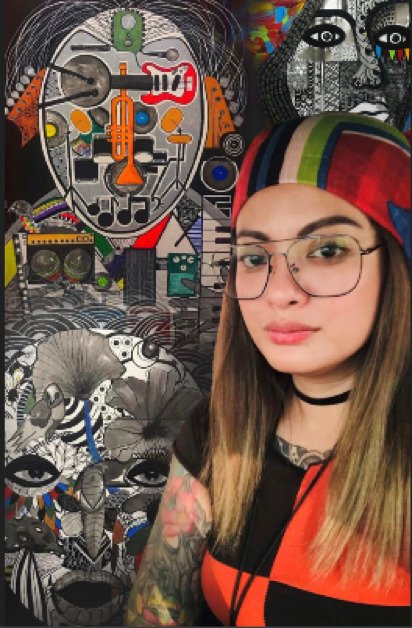 Heidy Bondoc Macabenta is an abstract and contemporary Kapampangan artist who likes to "paint as she goes." When looking at her masterpieces, one will see an array of poignant colors, eye-captivating designs, and a fascinating story. Heidy has forged a body of unique artworks that stands out for their symbolic resonance, metaphoric punch, and divergence from her early works. Heidy's works have made way through exhibitions in Pampanga and Manila, and out of about 70 chosen artists she was 1 of the few included to be part of the upcoming book launching "Metenakan Kapampangan" The Art and Artists of Pampanga and the AAP (Art Association of the Philippines) Book, which will be distributed nationwide to Colleges and Universities that offers Fine Arts, Architecture and Graphic designs, this will serve as research materials for the students.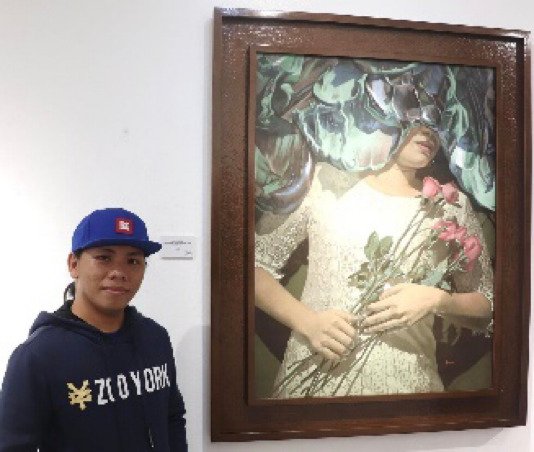 Edu Perreras is a self-taught Kapampangan artist who lives in Angeles City. He is the youngest of four brothers. He specializes in realism, focusing on what is happening around us. He uses oil as his primary medium. Edu started his art journey by joining the Vision Petro student competition where he was elected to their Hall of Fame. He has continued his art journey participating in numerous exhibitions in Manila and Pampanga. He has quickly grown to be recognized as a prominent Kapampangan artist and known for his unique style of using textured paintings to create realistic and lifelike depictions thatalmost appear as real.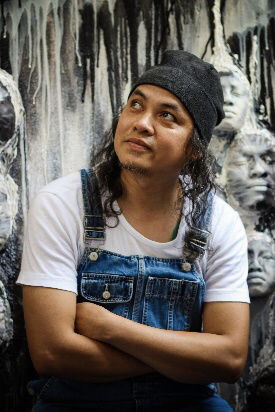 Arnel D. Garcia is recognized for his bas relief sculptures. He is known as an innovator and surrealist par excellence. His unique artistic style creates a sculptured technique where the sculpted elements remain attached to the base of the same material yet applying hues on the solid background, giving it a three-dimensional appearance. Earlier this year Arnel's artwork was published in a book by the Foreign Services Institute, Department of Foreign AffairsCultural Heritage Series, Volume 9 – Facets and Faces. This book, highlighting his artwork will be placed in Philippine Embassies and Consulates throughout the world for all to enjoy the amazing artwork of this gifted and passionate artist. 
This year, the RCCC will partner with the Angeles City Department of Education (AC DepEd) for the competition. With AC DepEd's support, the competition will reach out to all 53 of the city's public schools, making it the largest children's art competition in the city and probably for the region as well.
The awarding ceremony recognizing the winning artists will be held on June 17, 2023 at the Santungan Abacan Cultural Center.