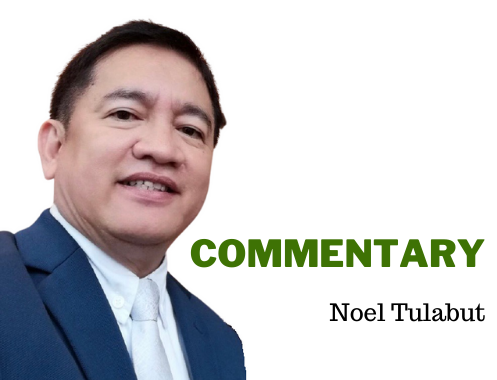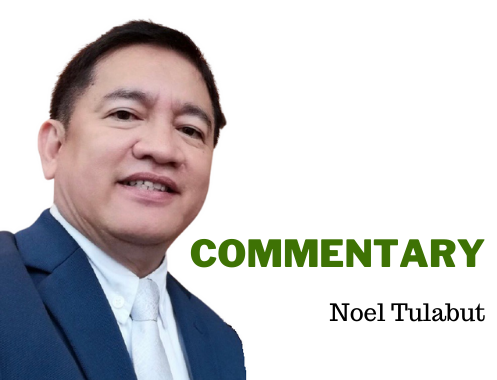 As plain as the title, here is a list of who I think are runaway winners on May 9, and what I think are hefty reasons for their victories.
They revolve on performance, surveys, following, social media presence (comments, reach) and even crowd attendance in their political sorties.
Here are but some of the common projections:
PAMPANGA GOVERNOR – Gov. Dennis "Delta" Pineda is a winner, hands down. Not just in the upcoming elections but in many aspects of governing the province. His re-election would come easy. Not just because of the factors mentioned above, but because of his accomplishments.
The challenge to his leadership, which he passed with flying colors during the height of the pandemic, sums it all up. It's a feather in the cap.
One must remember that the COVID-19 was not like any other disaster where handling can be learned in trainings and seminars. It was a journey to unchartered waters which the Governor navigated very well.
The battle for governorship is all over except for the final results. It is but the actual tally on May 9 that is being settled. Some people would tend to yawn while waiting for the final buzzer to make official Gov. Pineda's and Vice Gov. Lilia Pineda's wins.
MABALACAT CITY – Mayor Cris Garbo and Vice Mayor Geld Aquino have partnered well to bring about livelihood, jobs, financial aid, hospitalization subsidies, medicines, burial assistance and many other social services. Their campaign did not commence on the Comelec-appointed date but way ahead with the fulfillment of their mandates.
The unprecedented forms of assistance alone make Garbo and Aquino not just more winnable. What Garbo has accomplished since 2017 has been rubbing off on his whole team. In the 2019 elections, Garbo and Aquino had 20,000 plus winning margins over Christian Halili and Boking Morales, respectively.
He and Aquino got very high satisfaction ratings that average above 80 percent levels. A reputable firm in research and poll survey that has been commissioned by a top private corporation issued the rating.
They topped at least three surveys (Local, Argus and PROBE) that were conducted before and during the campaign. The results show consistent voter preferences in their favor.
Non-partisan and unbiased, the most credible of which is by PROBE which has been relied on by concerned Pampanga LGUs (and even some in Bulacan) for many elections now. What makes Garbo uncatchable is his rating of 75 percent in the voter preference survey. This means that three out of four voters want him elected once again as mayor.
Aquino has also scored big at 71 percent. If translated to actual votes on May 9, their opponents (comeback tandem of Morales and Halili, respectively) may need to come up stronger in the city's politics in the future. Boking has cityhood and citycollege to his belt while Halili dons his father's image who was Mabalacat mayor for 20 years. But those were not enough to pull through.
As to my friend and kumpadre Deng Pangilinan, noble and worthy intentions for Mabalaqueños he always has, would end up with a winning heart that projections may never have.
MABALACAT CITY COUNCIL – It seems like Team MCG would sweep the 10 City Council seats.
Jun Castro. From the way things are, this re-electionist Councilor is a hands-down choice for the top spot. From 2019, he has learned to navigate the waters well. He has been investing triple Ts which are all necessary in an elective post – Time, Talent and even Treasure.
Don't get me wrong now but when I said talent and treasure, I meant the kind of much-needed donations for Mabalaqueños. The important ones that include water pumps for farm irrigation and even households, construction materials for chapels and those affected by typhoons, tents for barangay needs (wakes, medical outreaches). The list goes on. Talent means planning and technical assistance as a builder.
As to Time, this man was on the streets when many of us were in our homes at the height of the pandemic. He was dropping essential items like rice, canned goods, medicines right on the doorsteps of one too many Mabalaqueños, just like Mayor Garbo.
With Vice Mayor Geld Aquino, they organized community pantries too. Not just for dole-outs but to inculcate in the hearts of many the need to care and share blessings to those who badly need them.
Jun Castro did not mind getting COVID not just once, I was told. It was a price to pay for the service he offered. And did I say price there? Yes, the dividend is paying off now – he will be the next number one City Councilor.
+++++
Cocoy Tiglao – As I have previously written, the pandemic has brought to fore the need for doctors in public service. This re-electionist did not have a rosy first stint as he was plunged into a gargantuan task one year into his election.
But that is far behind him now. He has more than proven a fulfillment of the Hippocratic Oath. He has helped save many lives in the free consults, medical outreaches, and lending his specialty as an anesthesiologist. They were for free in most cases. The pandemic made him shine bright, with vaccination as its oil.
Helping save lives was highlighted one Sunday night when he stopped by an accident involving a motorcycle and a sedan near S & R in Dau. Coming from a family dinner, wearing just a short pants, collarless shirt and slippers, he pulled over and checked on the rider's condition who was unconscious for few minutes. He administered first aid then called an ambulance that sped him off to the hospital. The rest was life-saving history.
The rider, I found out later, was even my high school classmate, kumpare and good friend, Jaime Dizon of Barangay Sta. Ines, for which he is so thankful.
Spending time with the public alone has already been causing lost incomes as he chooses not to earn money but to earn more respect.
+++++
Cherry Manalo. The veteran that she is, this comebacking Councilor (from being a 3-term Board Member) does not even have to exert effort to retake her post. She is well-loved from the time she first emerged as a winner, being a Sangguniang Kabataan (SK) Chairman many years ago.
Well-loved that she can get along in any of the political fences. She has had the time to serve with the late Mayor Catalino Domingo, Vice Mayor Moc Candelaria, Mayor Boking Morales during their times. Now, with Mayor Garbo, this proves more than just acceptance but her flexibility. The Pinedas are also delighted to have her.
How she fares in the May 9 elections might just foretell the kind of future she has in Mabalacat's political canvass. Believe you me, she can paint a picture with vivid colors. But the painting has to be so beautiful, as would her possible aspirants have in the elections of 2025 and beyond.
+++++
Timothy Dee, Noel Castro, Jerry Magsino. Rox Pena. These "transferees" from the Christian Halili and Boking Morales camp in 2019 need not bring that kind of label they used to have with them just to win.
For one, Noel Castro, a former vice mayor himself, is already a seasoned politician. He was there even during the KB days (Kabataang Barangay, forerunner of SK).
My namesake brings to the Council that kind of wisdom, service and dedication that transcended through the years. He has very good following too. In short, he means business more than just delivering fiery and bombastic political speeches.
Timothy Dee is a sentimental favorite, having been the lucky one to land a council seat. His election three years ago was in honor of his late father Anthony Dee, who, has only the best and noblest intentions to serve Mabalacat. As history set it, that chance was stripped and taken away from his late Dad. And Timothy will never be denied that, not in the way he has been showing how it is to serve the public. Timothy, with his handicap, is regarded as the most dedicated when it comes to handling public emergencies like fire and other disaster rescue efforts. That could shame fully able-bodied leaders.
Jerry Magsino found his niche with his "Alang ali" (no turn downs) slogan. This credo is bold and may be hard to match by any other candidate. Such a call would require not just deep pockets but also true grit and determination. And that could only be mustered by somebody who, from the very onset, has chosen to produce and deliver in the name of public service.
Rox Pena brings to the table a unique track record where only a few would have – environment and small- and medium- enterprises. While other candidates would rally behind jobs and livelihood, Rox goes beyond those. He is far deeper than the daily subsistence. He is for a more responsible way of earning and doing business by way of caring for the environment.
He has always been in the business circle in the Metro Angeles City Chamber of Commerce and Industry and, as such, would know how to help create business opportunities at home, backyard, a corner in a barangay or even at commercial stalls. A Most Outstanding Kapampangan Awardee, media colleague, Rox would always be a winner.
Carl Dizon, Marjorie Sambo, Liza Pineda. Who would leave these candidates out? Carl and Ate Liza are re-electionists with the latter having been there one too many times before. She is well loved not just she is young looking and a Vilma Santos spinoff but also a woman who has dedicated herself to public welfare. Carl is known to be a champion of sports and the youth. Marjorie has a vast following among barangay captains and leaders, women sector. That pretty face she has translates to not just amiability but winnability.
Winwin Garbo and Benny Jocson. No brainer, one can say these are sure winners as Board Members even without batting an eyelash.
ANGELES CITY – One will be both foolish and foolhardy to say that Mayor Carmelo "Pogi" Lazatin, Jr. is in a tough fight for his re-election bid.
While I may hate echoing it (yes, I'm merely parroting what Angeleños often say), the good councilor and pro urban poor Amos Rivera is but a token opponent.
But that does not in any way denigrate on what Mayor Pogi had done for the people of Angeles City to merit his re-election. He has more than exceeded people's expectations insofar as delivery of much needed services in the premier city of Pampanga.
Mayor Pogi more than took his oath seriously. And it was the best way to honor his father, the late Congressman Carmelo "Tarzan" Lazatin who also led the city to great success.
The "Junior" is his own man, delivering what he has pledged to the people in the campaign more than three years ago. He is more than just the "ditak a salita, dakal a gawa" leader as he now, I heard, delivers eloquent speeches that win not just votes but hearts of Angeleños.
As for the Vice Mayor, it is a no brainer. Vicky Vega-Cabigting will be re-elected definitely even as she simply tends to family, making hubby and media colleague Arthur happier.
FIRST DISTRICT – The other namesake of the patriarch, Congressman Carmelo "Jon" Lazatin II is running unopposed. Why did he deserve a space in this column on projections?
Let us put a little context and ask why no one has put up a challenge. But that may seem to require a long narrative that can be encapsulated into one phrase – his overwhelming win in 2019.
Jon won with a 45,407 margin over Yeng Guiao three years ago, more than doubling his 21,676 lead in 2016.
With such convincing wins, who would dare challenge him?
Cause and effect or vice versa led one thing to another. The ultimate result? He made history as he is the very first candidate in the first district of Pampanga to not have any challenger.
Apung Tarzan in his very first try in 1988 ran against 9 other candidates. In the elections every three years thereafter for Congress (and even for City Hall), he was not without worthy opponents that included brilliant lawyers, outstanding businessmen and even seasoned politicians.
Cong Jon, the formal person that he is, has the mold of a legislator. His three terms at Congress just makes him ripe and ready to face the city for mayorship as he and brother Pogi would swap places in 2025 where the latter would be just as remarkably fitting. Take a bow there, IC Calaguas.
ANGELES CITY COUNCIL – No brainers and hands down choices – Jay Sangil, Edu Pamintuan, Alex Indiongco. Alex Cauguiran, JC Parker Aguas, Alfie Bonifacio.
Reason? Name recall and performance.