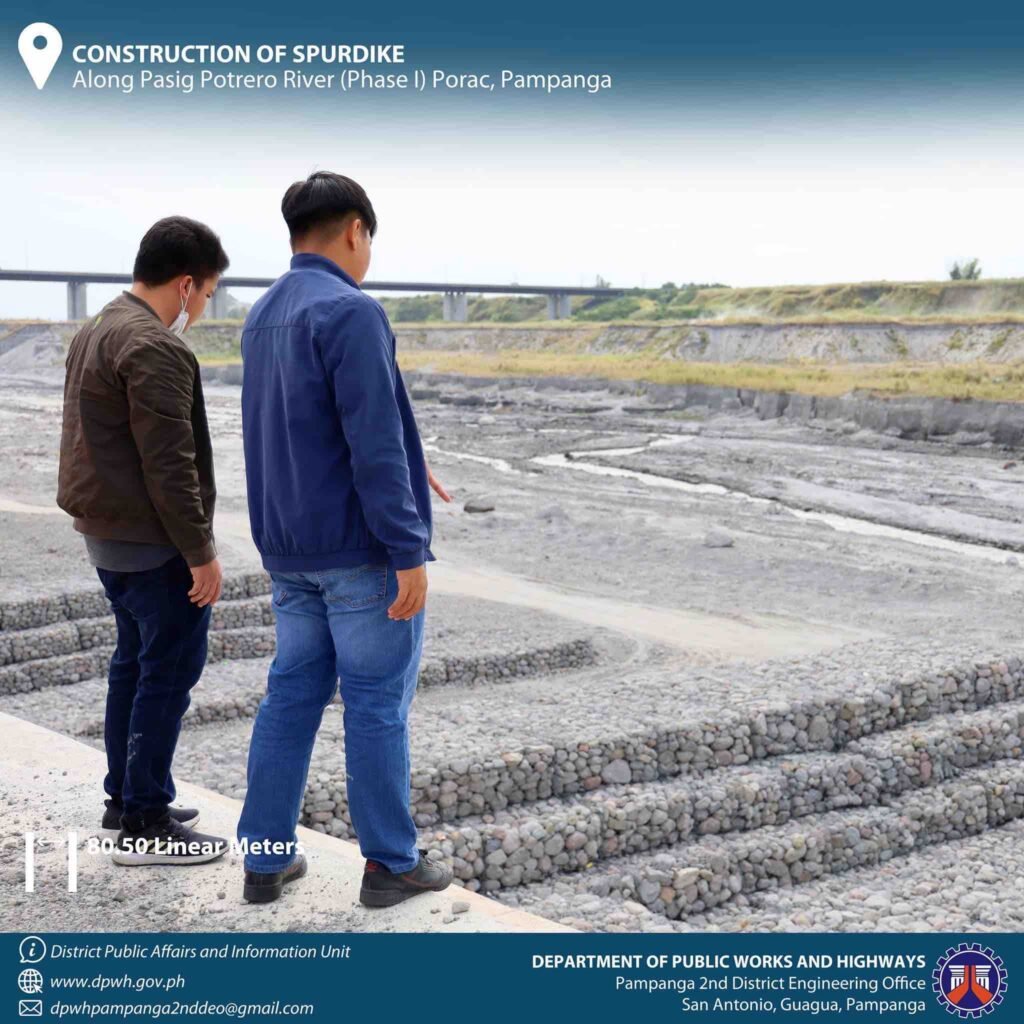 CITY OF SAN FERNANDO – The 160-lineal meter spur dike along the Pasig-Potrero River in Porac town has been completed by the Department of Public Works and Highways (DPWH) Pampanga 2nd District Engineering Office.
District Engineer Gregorio Audea Jr. said spur dikes are structures that are widely used for the purpose of river training.
"These completed structures now serve as reinforcement for the existing flood mitigation structure as well as a countermeasure against riverbank erosion usually caused by the rapid flow of water along the Pasig-Potrero River whenever we experience extremely heavy rains," he explained.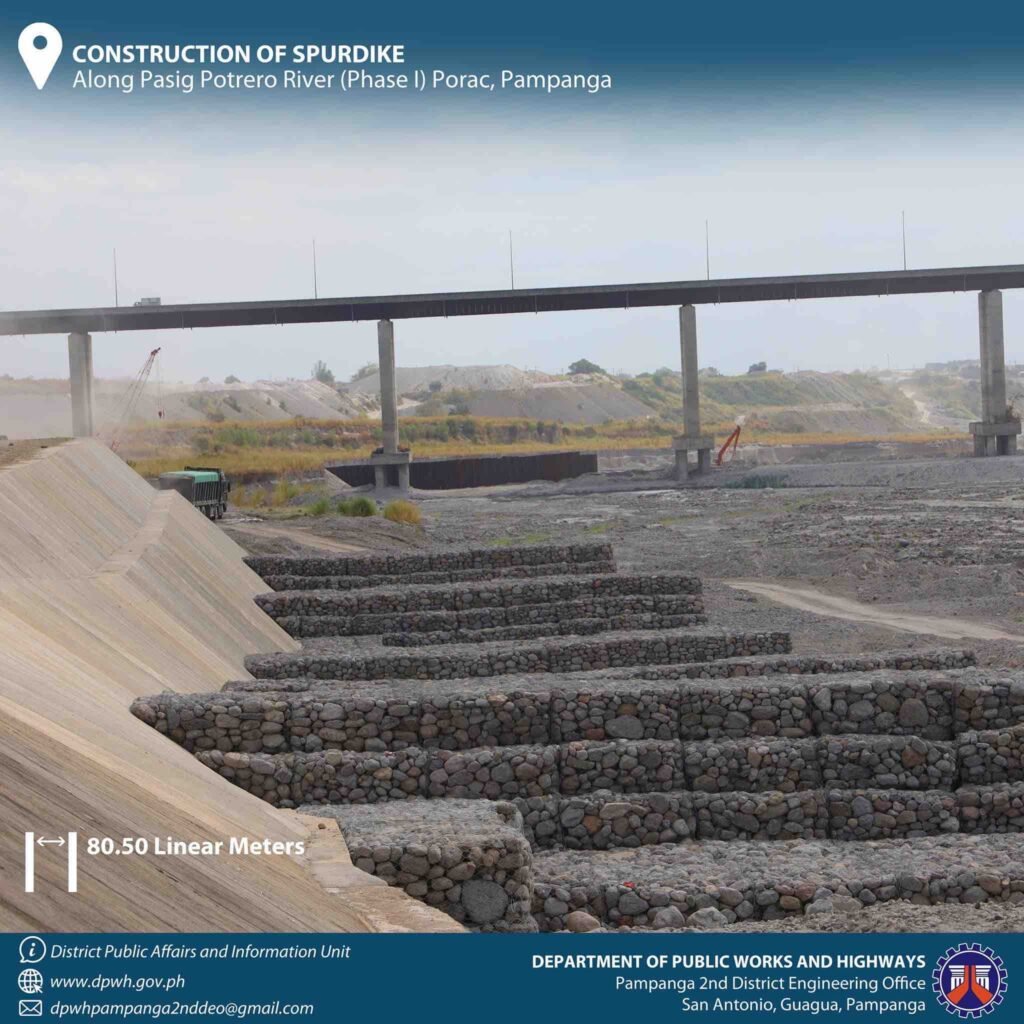 The flood mitigation structure was funded under the 2021 General Appropriations Act and implemented in two phases.
"With the completion of these projects, we hope to protect the lives and properties of the community as well as foster further economic development in the area," Audea furthered.