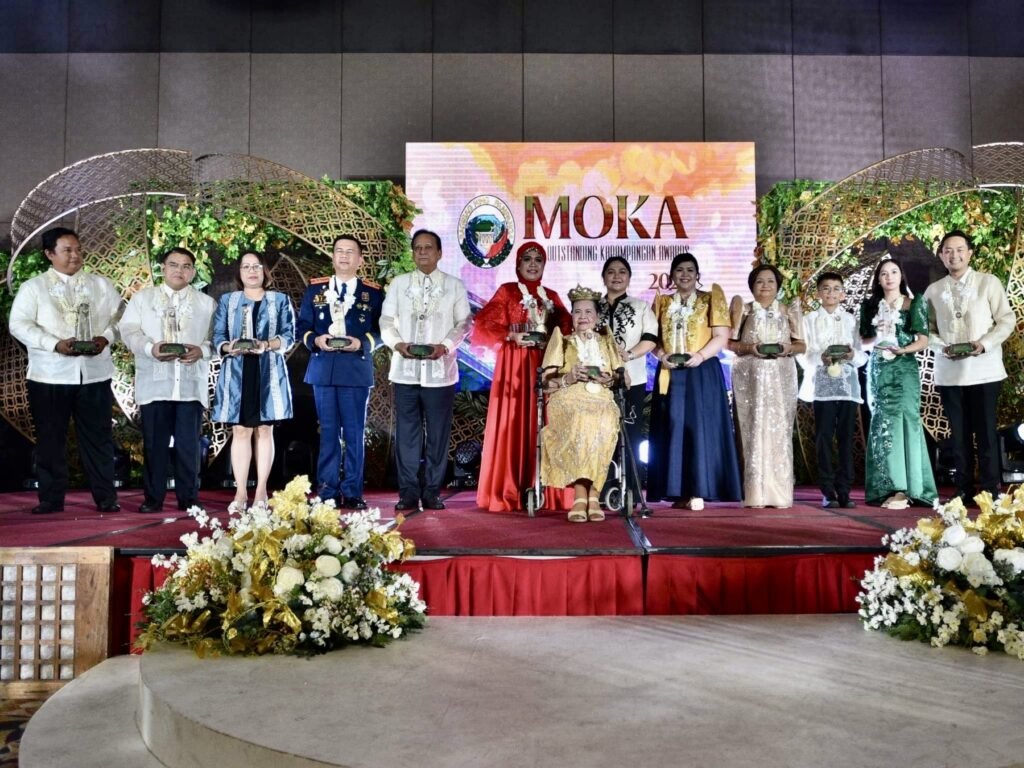 CITY OF SAN FERNANDO — The Provincial Government of Pampanga recognized the 12 Most Outstanding Kapampangan Awardees (MOKA) during the celebration of the 451st founding anniversary of the province on December 11 at Kingsborough Convention Center.
In his message, Pampanga Governor Dennis "Delta" Pineda said the annual event aims to honor Kapampangans whose lives and dedication embody the exemplary values, culture, and tradition of Pampanga, their life stories creating a significant impact on the society.
"Every year, we honor the efforts and hard work of our kabalens whose lives are anchored for the welfare of others through the Most Outstanding Kapampangan Awards. The Provincial Government and we in the public service strive to recognize and admire these people who contributed to the development of the Kapampangan race," he said.
The last MOKA ceremonies were held in 2019, deferred for two years due to the restrictions brought about by the COVID-19 pandemic. This year, the MOKA was revived through the joint efforts of the MOKA Committee and Secretariat led by the Arts, Culture and Tourism Office of Pampanga (ACTOP) and the Pampanga Provincial Information Office (PIO).
The event was attended by Sangguniang Panlalawigan members, mayors, awardees, previous MOKA awardees, Mutya ning Kapampangan 2022 candidates, and other guests.
"I am thrilled that the MOKA has made a comeback since the last ceremonies took place three years ago. All our awardees are indeed deserving to be recognized, and may they all continue bringing glory to our heritage and culture," MOKA Committee Vice-chairperson Mylyn Pineda-Cayabyab said.
The MOKA recipients for 2022 were Speaker Ferdinand Martin Romualdez for Outstanding Honorary Kapampangan; Eufrocina Peña, Arts; Edelyn Cañero, Business and Entrepreneurship; Lord Francis Musni, Culture; Mary Joyce Guinto-Sali, Education; Atty. Ricardo Sagmit, Jr., Judicial Service; PLtCol. Eugene Marcelo, Law Enforcement; Ian Ocampo Flora, Mass Media; Pierangeli Vital, Science and Technology; David Edward Jimenez, Social Service; Oshrie Jhames Reyes, Sports; and Dara Mae Tuazon, Youth Service.
Dr. Nicolas Capulong, 2014 MOKA for Education, served as the guest of honor and speaker for this year's program. Kapampangan cultural performances were also showcased by Ocampo's Betis Band 46 and ArtiSta.Rita, who was given Special Citation during the MOKA in 2004.
The MOKA is an annual search for Kapampangans who excel in their respective endeavors or professions and serves as one of the highlights of the Pampanga Day celebration, which has been perceived as the pinnacle of all awards conferred by the Province of Pampanga to its outstanding sons and daughters.