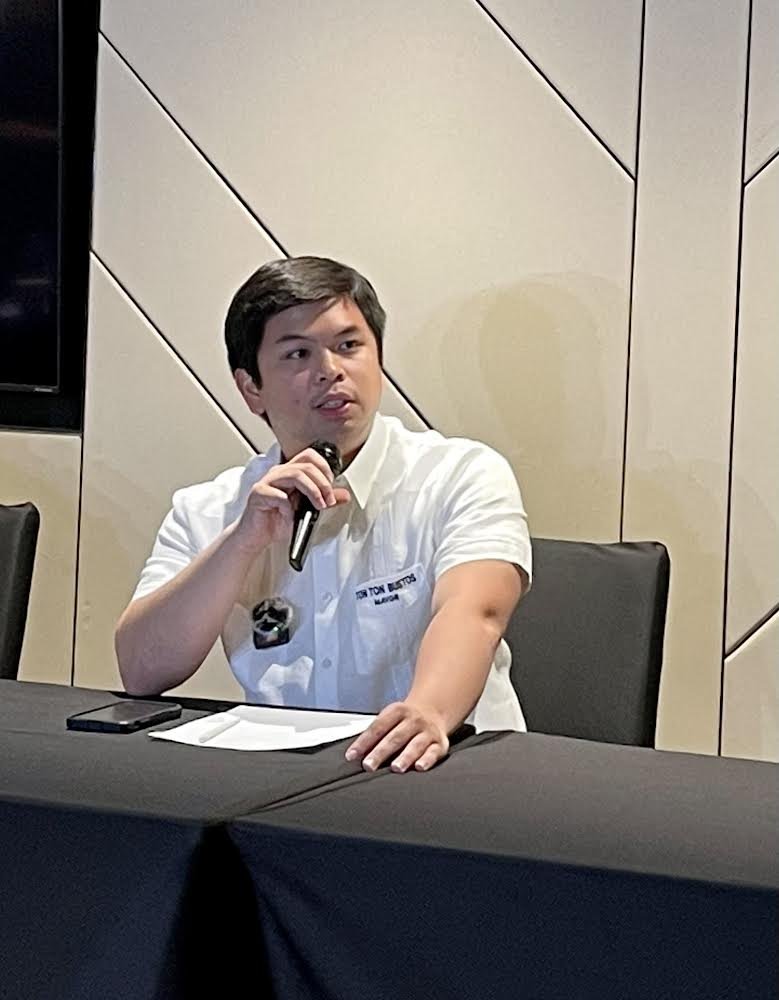 CLARK FREEPORT — Masantol Mayor Jose Antonio "Ton-Ton" Bustos confirmed on Wednesday that more than 21, 000 families and all 26 barangays in his town are affected by severe flooding due to heavy downpours brought by typhoons Egay and Falcon and the prevailing southwest monsoon.
During the Pampanga Press Club's KapiHann at Swissotel Clark, Bustos said that all of the town's 26 barangays are now flooded, with the average height of 1.5 feet in some areas. He said the highest recorded height of flood in some areas is 3 feet. 
"Since Wednesday, there have been some 386 families displaced by the flooding," Bustos said, adding that the families are currently housed in evacuation centers in Masantol.
The young mayor added that evacuation centers are no longer capable of catering to more families needing evacuation, which necessitated the temporary use of public elementary schools as evacuation centers. Bustos stressed that public schools have been very accommodating to homeless families needing accommodations.
As of press time, Bustos said, the local government had distributed relief goods to 19 barangays, and he will be able to reach all barangays needing food relief until Friday of this week.
With the perennial flooding affecting his constituents, Bustos appealed to national agencies to look into his town, which is severely affected by flooding.
"We acknowledge that we are working with very limited resources, which is why we are seeking assistance from national agencies to try to help our town, which is really affected by flooding," he stressed.
Bustos said a ring dike will solve perennial flooding not just in Masantol but also in other towns in the fourth district of Pampanga. The ring dike will protect the coastal barangays in the area.