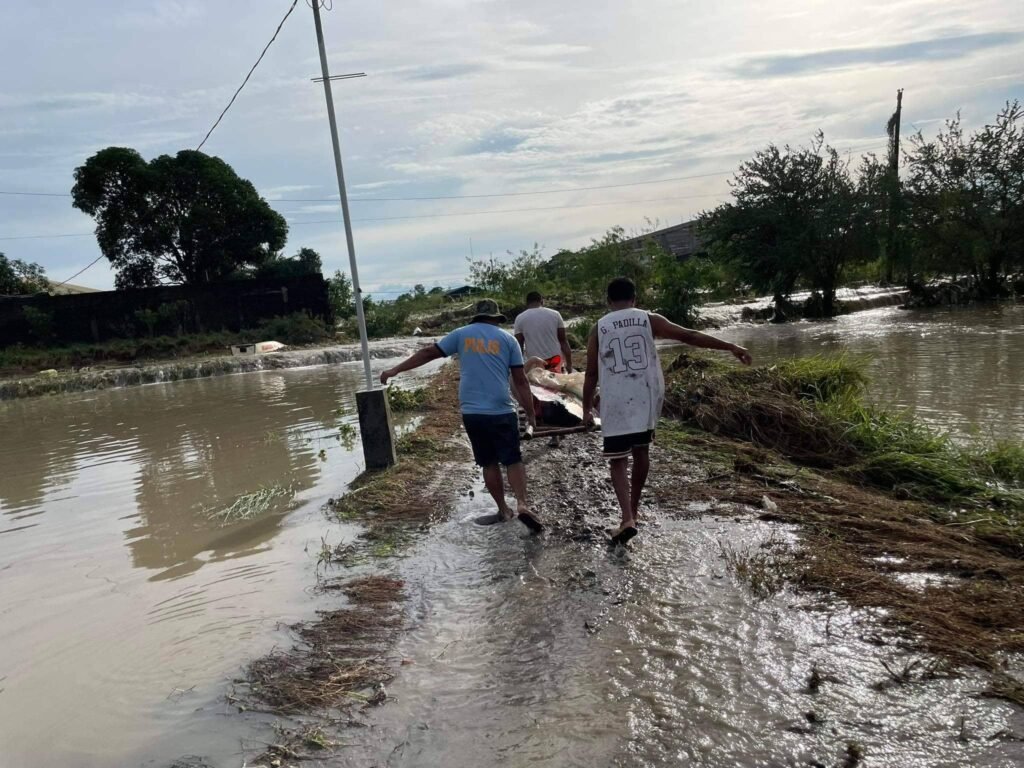 FIVE members of a rescue team were found dead early morning Monday after the onslaught of Typhoon "Karding" in Bulacan Sunday evening.
Bulacan police identified the victims as Narciso Calayag, Jerson Resurecion, Marvy Bartolome, George Agustin, and Troy Justin Agustin, all members of the Bulacan provincial rescue team.
Police said it was around 7 am on Monday when they were informed that the victims were found lifeless in different areas in Sitio Banga Banga, Bgy. Camias, San Miguel, Bulacan.
The rescue team arrived in Bgy. Camias on September 25 around 6 pm at the height of typhoon "Karding" to help rescue stranded families in the area.
Around 1:30 am, Resurrecion informed their office that they were on their way to rescue four families in Bgy. Camias.
However, a residential concrete fence collapsed due to the strong water current and the victims were washed away by the flash flood.
It was only the next day when the rescuers were found the victims and the SOCO team of the Bulacan PFU retrieved their bodies.