MABALACAT CITY – Sixty Mabalaquenian farmers underwent a training program on agriculture in Barangay Sta. Maria on Tuesday, July 19, as part of preparations for their employment in South Korea.
The training is under the Mabalacat City Government Foreign Seasonal Workers Program (MCG FSWP) led by the City Agriculture Office (CAO), in coordination with the Public Employment Services Office and Mabalacat City College.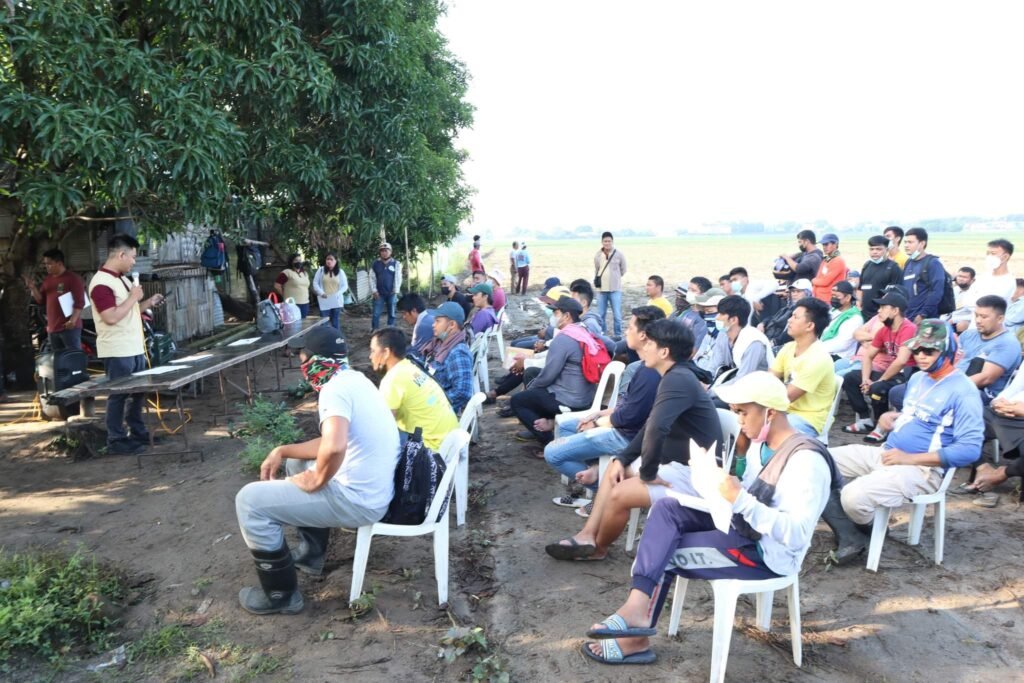 The program was facilitated by CAO agriculture engineer III Engr. Remedios Magtubo where participants were trained on proper land tilling techniques, tractor driving, hand tractor operating, and spraying.
Prior to their field exercises, the farmer beneficiaries also learned six Korean language training modules through MCC and passed the screening test in order to ensure their readiness in working abroad.
The MCG FSWP training aims to increase technical know-how in the agriculture industry to elevate the skills of the farmer-beneficiaries.
All participants of the MCG FSWP are set to travel to South Korea in August to work as seasonal farmers and will further undergo a series of farming lessons and practical assessments.
Providing more jobs to Mabalaquenians, the Mabalacat City Local Government Unit launched the program in June 2022 in partnership with the South Korean Government.