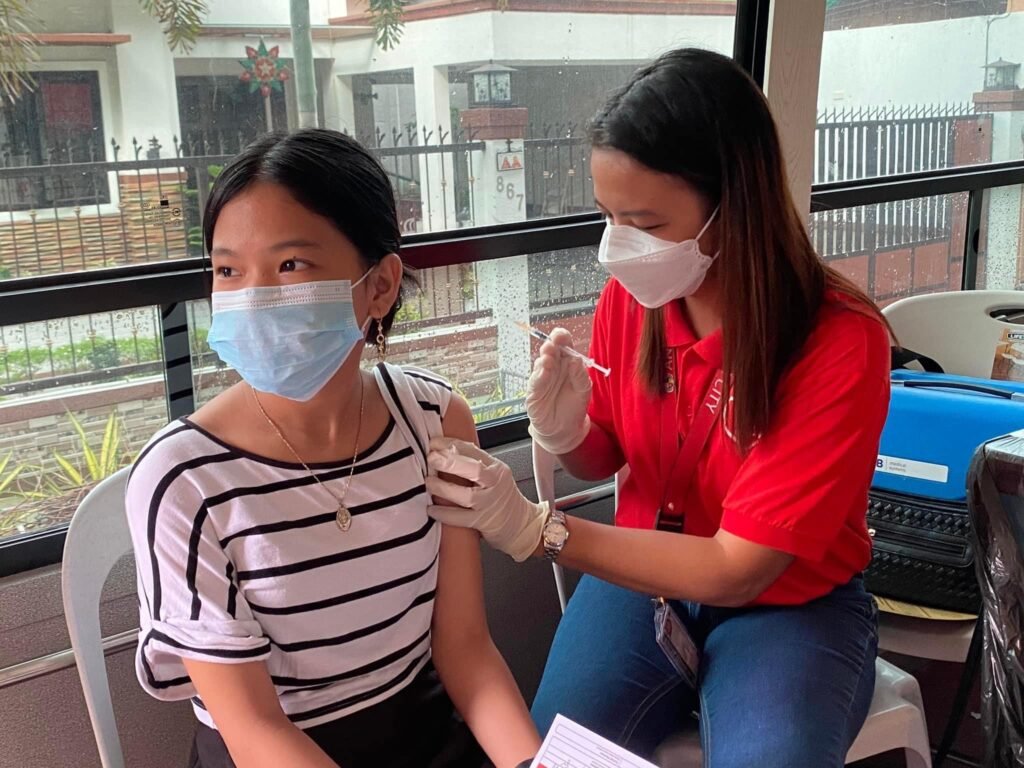 ANGELES CITY — Angeleño minors aged 12 to 17 can get their booster shots starting on August 8, 2022 at the city's six Rural Health Units.
Mayor Carmelo "Pogi" Lazatin Jr. wants the booster vaccination for minors to be more accessible, following the guidelines set by the Department of Health, according to Chief Adviser IC Calaguas.
Calaguas, chief implementer of the city government's vaccination program, presided over a meeting in preparation for the booster shot vaccination.
During the vaccination, doctors, nurses, health workers from City Health Office led by Dr. Verona Guevarra will be on standby in the RHUs, as well as support staff from Gender and Development Office headed by Mina Cabiles; City Social Welfare and Development Office headed by Edna Duaso; Rodolfo Simeon and personnel from Angeles City Disaster Risk Reduction and Management Office; Office for Senior Citizen Affairs led by Eduardo Torres; Angeles City Tourism Auxiliary headed by Michael Lising to ensure the vaccination's smooth flow.
City Health Officer Dr. Guevarra said eligible minors for the booster shots are those who are already fully vaccinated for five months.
According to the guidelines, upon booster vaccination, the minor, accompanied by his parents or legal guardian, should present his/her vaccination card.
The parents/legal guardian meanwhile should bring their valid government issued ID indicating residency in the city as well as proof of filiation such as birth certificate and baptismal certificate which are certified by the Philippine Statistics Authority or Local Civil Registrar, the guidelines added.
Dr. Guevarra is also advising that the minor should have a proper meal prior to receiving the booster shot.
If the minor is immunocompromised, a medical certificate from the attending physician should also be presented.
Medical prescription or other documents related to the minor's medical condition must be brought by the parents or legal guardian.
In case both of the parents of the minor are not in the country or should not have the means to accompany the minor, an Affidavit of Guardianship or Special Power of Attorney must be presented.
On the event that the minor is differently-abled, his/her ID should be with him.
For solo parents, they should also present their ID as proof.
The parents or legal guardian who are not yet vaccinated can also get their vaccine on the same day, Dr. Guevarra said.