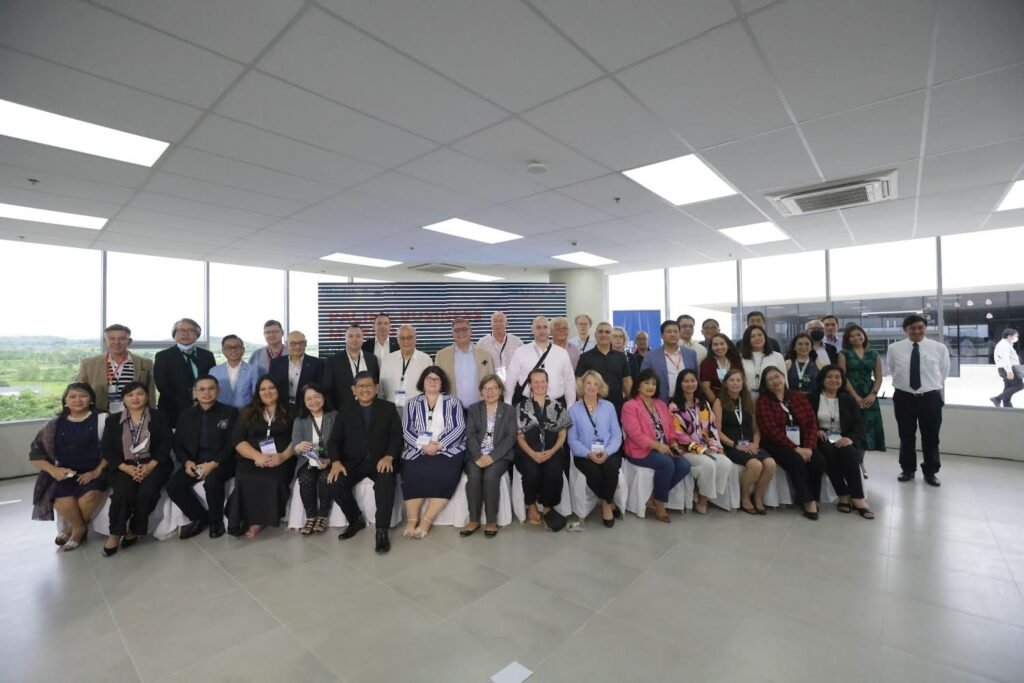 CLARK FREEPORT – A delegation from Australia composed of industry leaders in various business sectors visited this Freeport and the New Clark City (NCC) to explore potential trade, tourism, and investment opportunities.
During a simple gathering at the NCC where they were welcomed by BCDA and CDC officials, the delegates were given presentations on the current developments at NCC, Clark Freeport Zone, Clark International Airport, and Tourism Infrastructure and Enterprise Zone Authority (TIEZA).
The delegation led by Philippine Ambassador to Australia Hellen De La Vega was welcomed by Bases Conversion and Development Authority (BCDA) President and CEO Aileen Zosa, Clark Development Corporation (CDC) Chairman Atty. Edgardo Pamintuan, CDC Vice President for Engineering Services Group (ESG) Dennis C. Legaspi, Clark International Airport Corporation (CIAC) Officer-In-Charge Darwin Cunanan and TIEZA Division Manager Donald Maldonado.
Former President and Pampanga 2nd District Representative Gloria Macapagal Arroyo also delivered a message for the delegation through a video message.
"The province of Pampanga has already prepared its land development plan with Clark as its hub, and implementing this is underway. The BCDA has integrated four major contiguous investment districts, mainly the Clark Freeport Zone, Clark Global City, Clark International Airport, and Subic. My wish related to your visit is for the Philippines to have closer ties and expand the depth of scope of our economic cooperation with Australia and New Zealand," Arroyo said.
Meanwhile, in his speech, Pamintuan thanked the delegation for visiting Clark and for choosing the Philippines as an investment destination. He also mentioned that the business mission will fortify the economic cooperation between Australia and the investment hubs in the Philippines.
"Your visit signifies the strengthening of the economic partnership between Australia and the Freeport Zones in Clark, Subic, represented by Bases Conversion and Development Authority, Clark International Airport Corporation, Clark Development Corporation, and Subic Bay Metropolitan Authority," he said.
Pamintuan also cited how new investment opportunities will intensify the promotion of inclusive development that will benefit the communities surrounding the Freeport.
"The forging of new investment and trade cooperation will benefit the local government units that form massive economic and investment corridor traversed by the Subic-Clark- Tarlac Expressway," he added.
For her part, Zosa, in her presentation, underscored the suitability of Clark as an investment hub.
"Our jewel is really Clark. It's the biggest and has the best potential for unlocking the value of these prime properties," she added.
Aside from Clark, the delegation also visited the areas of Bataan and Subic for other set of activities that include investment briefings and business-to-business meetings.