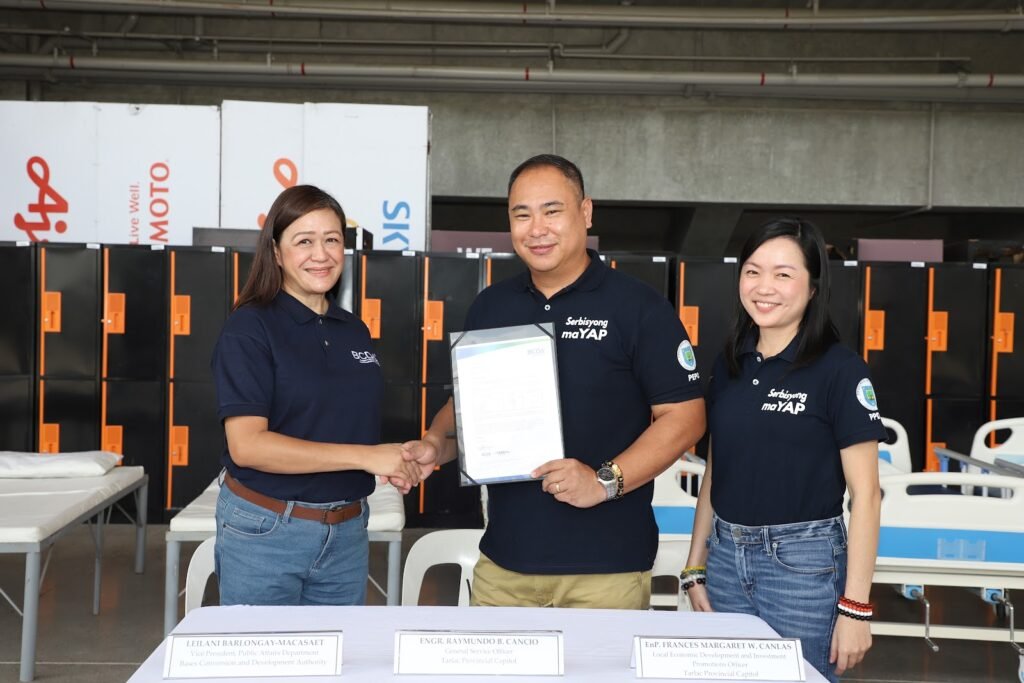 The Bases Conversion and Development Authority (BCDA) donated over 180 medical equipment – consisting of hospital beds, bunk beds, mattresses, pillows, and a medical x-ray machine – to the provincial hospital of Tarlac in a bid to help augment its facilities and ensure that Tarlaqueños have better prospects for accessing quality healthcare services.
"We at BCDA are committed to improve the quality of life of the communities that we develop through the conversion of former military bases and other properties into premier sustainable centers of economic growth. We hope that these equipment will help Tarlac strengthen its health system and be able to better respond to its constituents' medical needs," said BCDA President and Chief Executive Officer Engr. Joshua M. Bingcang.
"The Provincial Government of Tarlac is grateful for the generous support from the BCDA in delivering critically needed medical equipment to those who need it most. We hope this donation will go a long way towards saving lives at our provincial hospital. We truly appreciate BCDA's support for our community and we are looking forward to the growth that New Clark City will bring to our region," said Tarlac Governor Susan A. Yap.
This initiative forms part of BCDA's corporate social responsibility programs for its project-affected communities.
Tarlac serves as a home to BCDA's flagship project, the 9,450-hectare New Clark City, a greenfield development positioned to be an inclusive, resilient, sustainable, and smart city. This major metropolis is being developed to help decongest Metro Manila and serve as an investment hub to catalyze growth in Central and Northern Luzon. Spurring inclusive economic development, New Clark City is projected to have a population of 1.2 million, while total employment is expected to reach more than 600,000.
In 2022, BCDA participated in the celebration of the 310th Capas Day by collaborating with the Capas Municipal Health Office, and donating 500 hygiene kits to project-affected communities in Sitio Kalangitan in Capas, Tarlac, benefiting 500 indigenous peoples and farmers.
BCDA also partnered with the Local Government of Tarlac and Abacan River and Angeles Watershed – Advocacy Council Inc. (ARAW-ACI) to provide over 210 indigenous youths from Brgy. Sapang Bato, Angeles, Pampanga books, clothing and toys, as well as food packs and other gift items.