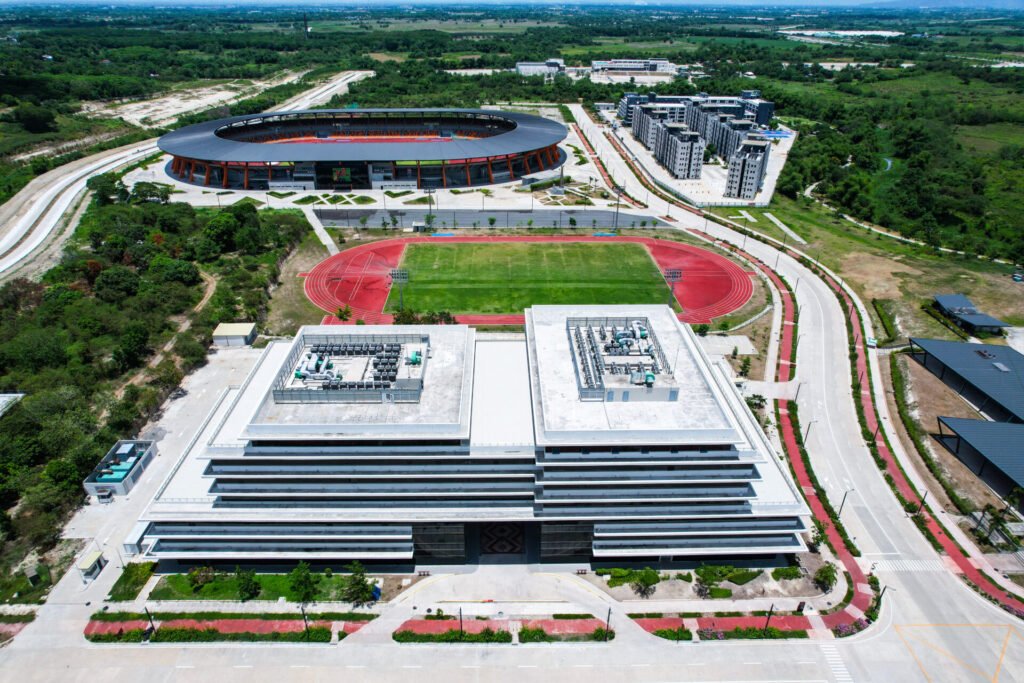 Residents and locators of New Clark City would be able to enjoy low-cost and reliable electricity supply once the proposed 37-hectare solar farm project currently being bidded out by the Bases Conversion and Development Authority (BCDA) is completed. 
Located at the northernmost portion of New Clark City, the subject property for the solar farm project enjoys a strategic location, being only roughly three kilometers away from the New Clark City substation operated by Shin Clark Power Corp.
This would give the winning bidder the option to tap the power distribution facilities of Shin Clark, which would require the construction of a shorter transmission line and translate to lower capital expenditures for the developer.
Moreover, the power plant's close proximity to the substation would eliminate the need to connect to the national grid, reducing one layer to the electricity supply chain and lowering transmission costs.
"The BCDA strives to provide convenient and cost-efficient services to attract more investments and residents to locate in New Clark City. With this in mind, we are offering this strategically located property for the solar power plant project, as it would allow direct access to the existing New Clark City substation, and create what we call an 'embedded electricity network' within New Clark City," BCDA President and Chief Executive Officer Aileen R. Zosa said.
Zosa explained that with an embedded electricity network, BCDA and its partners would be able to generate and deliver power supply directly to customers within New Clark City. This independent network is also expected to be less susceptible to incidents and disruptions, thus contributing to a reliable power supply for the locators and residents of New Clark City.
Aside from residents and locators inside New Clark City, the solar power plant may also be able to service customers in nearby communities by connecting to the grid and leveraging on the transmission line to be built by Shin Clark, which will link the New Clark City substation to the Dolores substation. The Dolores substation is approximately 20 kilometers away and is operated by the National Grid Corporation of the Philippines.
"With the aggressive development of New Clark City, the demand for electricity will also grow. Our prospective partner for this project will be able to tap this huge market consisting of industrial, retail, and residential customers. Not only that, they may be able to service nearby communities, as well," Zosa said.
The BCDA is currently inviting all interested private companies to participate in the bid for the long-term lease of a 37-hectare property in New Clark City, and the development of a solar farm with a capacity of at least 25 megawatts and an investment of at least Php 1 billion.
This is part of the sustainability initiatives of BCDA in New Clark City, and is in line with the Marcos administration's thrust to promote renewable energy sources in the country.
Interested bidders have until May 2, 2023, 11:00 A.M. to submit their bids and documentary requirements. The BCDA aims to finalize the bidding and award the contract in May this year