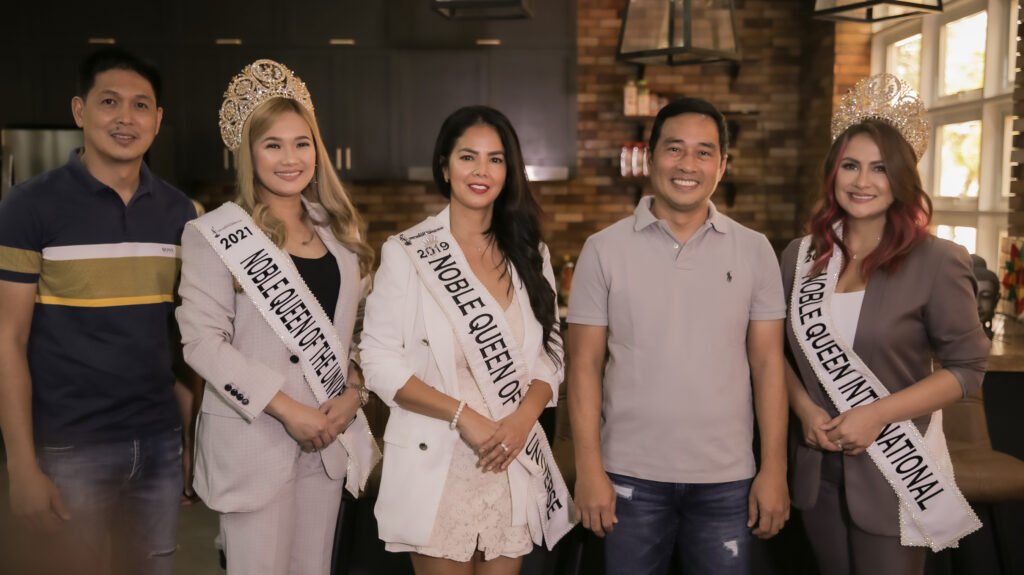 ANGELES CITY – Three Filipina beauty queens, including Angeles City Councilor JC Parker Aguas, are pushing various advocacies as part of their mission.

Aguas, who was recently adjudged Noble Queen International, said she is prioritizing livelihood for her constituents.

"I don't usually give money. I give them products to sell so they learn to do business. As they say, teach them how to fish," said Aguas, who was joined by 2019  Noble Queen of the Universe Patricia Javier and 2021 Noble Queen of the Universe Limited Sarah Jane Campana when they paid a courtesy call to Pampanga First District Rep. Carmelo "Jon" Lazatin.

Javier, who is also an actress like Aguas, said he is pushing health and wellness. She added that they are all also advocating for the propagation of coral reefs.

For her part, Campana said she is working on the reduction of poor people in their community.

Aguas lauded Lazatin for helping her advocacy. She added that the two-term congressman assists her projects on health.

Atty. Jiboy Cabochan, one the directors of Noble Queen, joined the winners.