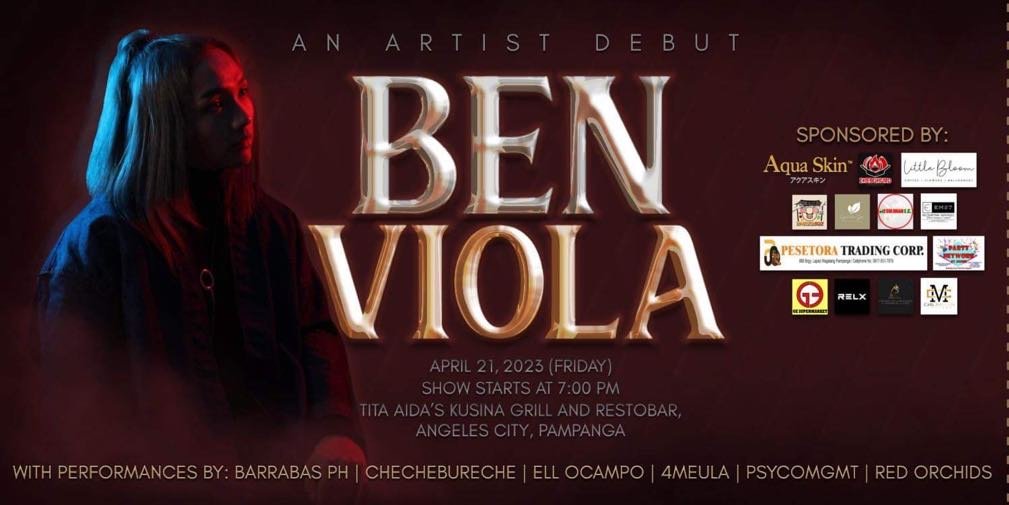 A new artist in the local music scene will be debuting to present to the world his experimental brand of music that celebrates everything about life.
Local artist Ben Viola will be launched through his debut concert on April 21, 2023 at Tita Aida's Kusina Grill and Restobar where he will be performing his original compositions live.
The event will also see the launch of his debut single "Tibok" and the release of his "Presa Prinsesa" MTV.
Ben Viola started playing strings when he was 11 years old. This was followed by learning the keyboard and other instruments. He developed the art of writing to express his thoughts by the age of 14.
His music is a mixture of Rock, Classical, Operatic and Blues. His experimental music style is inspired and influenced by the bands Queen, The Beatles, Radiohead, My Chemical Romance, OPM bands and Classical Orchestral Music.
Driven heavily by his great admiration for his father who is a musician, Ben Viola is a multi-instrumentalist as he can play the piano, acoustic and electric guitar, bass and drums.
He performs music to share his vision and understanding about life, love, time and death which are all the fundamentals of his songs. Ben Viola's lyrics and notes are surreal, based on his life moment's experiences, with every word illustrating his passion for music resulting in masterpieces which he describes as music from the heart that should be shared.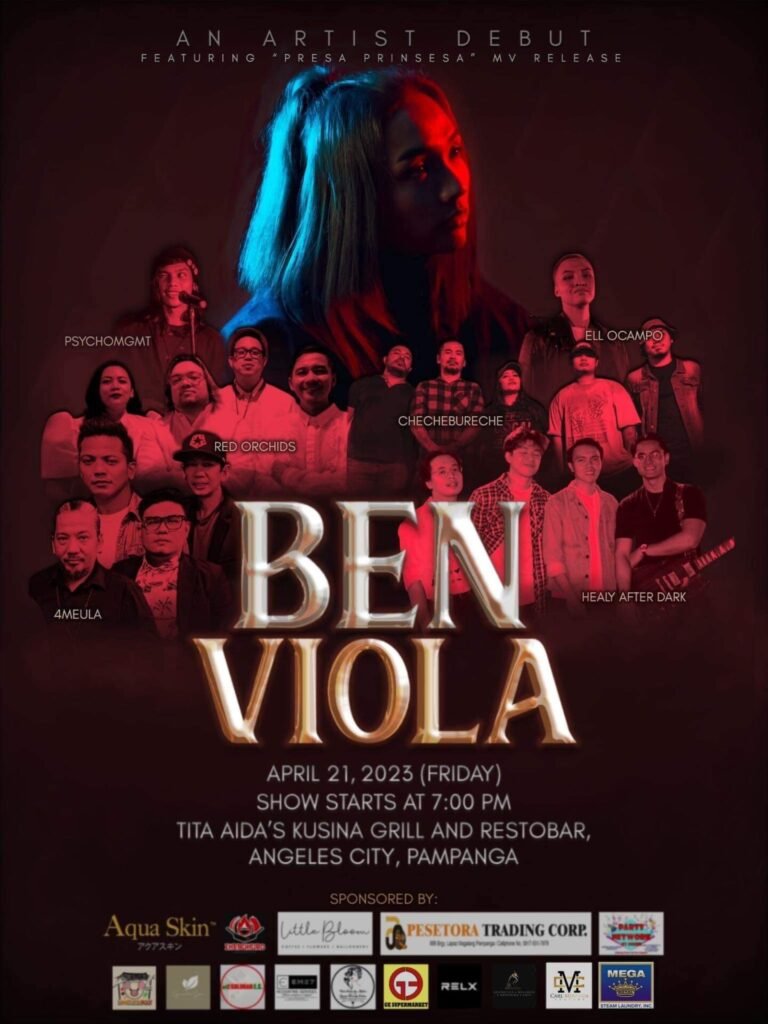 The launch is also a gathering for fellowship and camaraderie as it will feature performances by Healy after Dark, Chechebureche, Ell Ocampo, 4meula, PsychoMgmt and Red Orchids to support the launching of Ben Viola.
The artist's debut is sponsored by Ikebukuro Japanese Resto Bar, Aqua Skin.PH, Grandei Spa Home Service Massage, the Party Network, Carl John Miranda, Relx Bagumbong North Caloocan, Soliman EC, Samgyupsaroof Korean Restaurant, the Hair Salon by Alpha, G.E. Supermarket, La Princesa, Tita Aida's Kusina Grill and Restobar, EMS7 Accounting Services, Pesetora Trading Corp., MegaRoyal Corp., and Little Bloom. Event media partners are PEP TV and 105.5 UFM.
Tickets are at Php300 which includes a free beer and are available at Tita Aida's Grill & Resto. For more information, interested parties may contact (0968) 858-2022 and (0999) 992-8685.