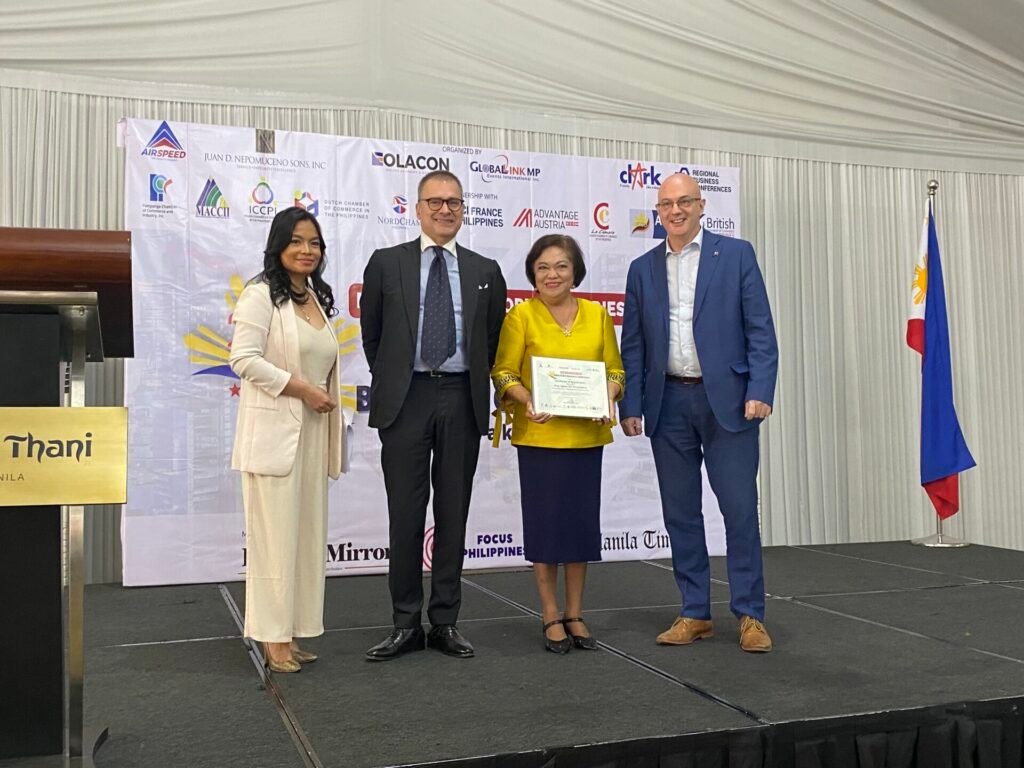 CLARK FREEPORT – Various business groups in the country recently convened and hosted the 2ndedition of the Subic-Clark Business Conference (SCBC) held on Tuesday, February 28, 2023, at Dusit Thani Manila.
Organized by the Global Link MP and Olacon Events, the activity gathered the members of the business sector from the Italian Chamber of Commerce in the Philippines, Inc. (ICCPI), Metro Angeles Chamber of Commerce and Industry (MACCII), Pampanga Chamber of Commerce and Industry (PAMCHAM), and other European chambers including Spanish Chamber, German Chamber, French Chamber, Dutch Chamber, British Chamber, Nordic Chamber, and Advantage Austria.
CDC President and CEO Atty. Agnes VST Devanadera, who was one of the invited speakers during the event, shared some of the developments and projects that are taking shape in this Freeport. She also cited the suitability of the Freeport as an ideal investment destination.
"One of the competitive advantages of Clark is its strategic location. We all know by now that we can be very much reachable by land because of the Skyway, NLEx, and SCTEx. And of course, the development of the railway system, which is now being constructed, will strengthen the connectivity of Clark and Subic, especially for logistics as well as cargo. Added to these is our Clark International Airport. We are the only Eco zone that has an international airport. Of course, the mix of industries in Clark is another advantage. But, we try to balance it because we don't want to sacrifice the environment. We maintain the ecological balance. We have century-old trees and we want to keep them alive and we want to plant more trees. We have a balance of the environment along with infrastructure development," she said.
Devanadera also mentioned that the state-owned firm is further strengthening the ease of doing business in the Freeport.
"We have started to strengthen the ease of doing business and this is all because we want to put the standards higher when it comes to processes," Devanadera added.
To connect businesses based in the region that are involved in different industries, the SCBC conference also showcased the investment opportunities in Clark and Subic.
Other key personalities who served as guest speakers during the event are Department of Trade and Industry (DTI) Secretary Alfredo E. Pascual, Tarlac Governor Susan Yap, BDO Capital, and Investments Corporation President Eduardo V. Francisco, Clark Investors and Locators Association (CILA) President Dr. Francisco Villanueva, Jr., Metro Angeles Chamber of Commerce President Elizabeth Timbol, and Subic Freeport Chamber of Commerce President Benjamin E. Antonio III. ICCPI President Sergio Boero and ICCPI Executive Director Lorens Ziller were also present during the event.