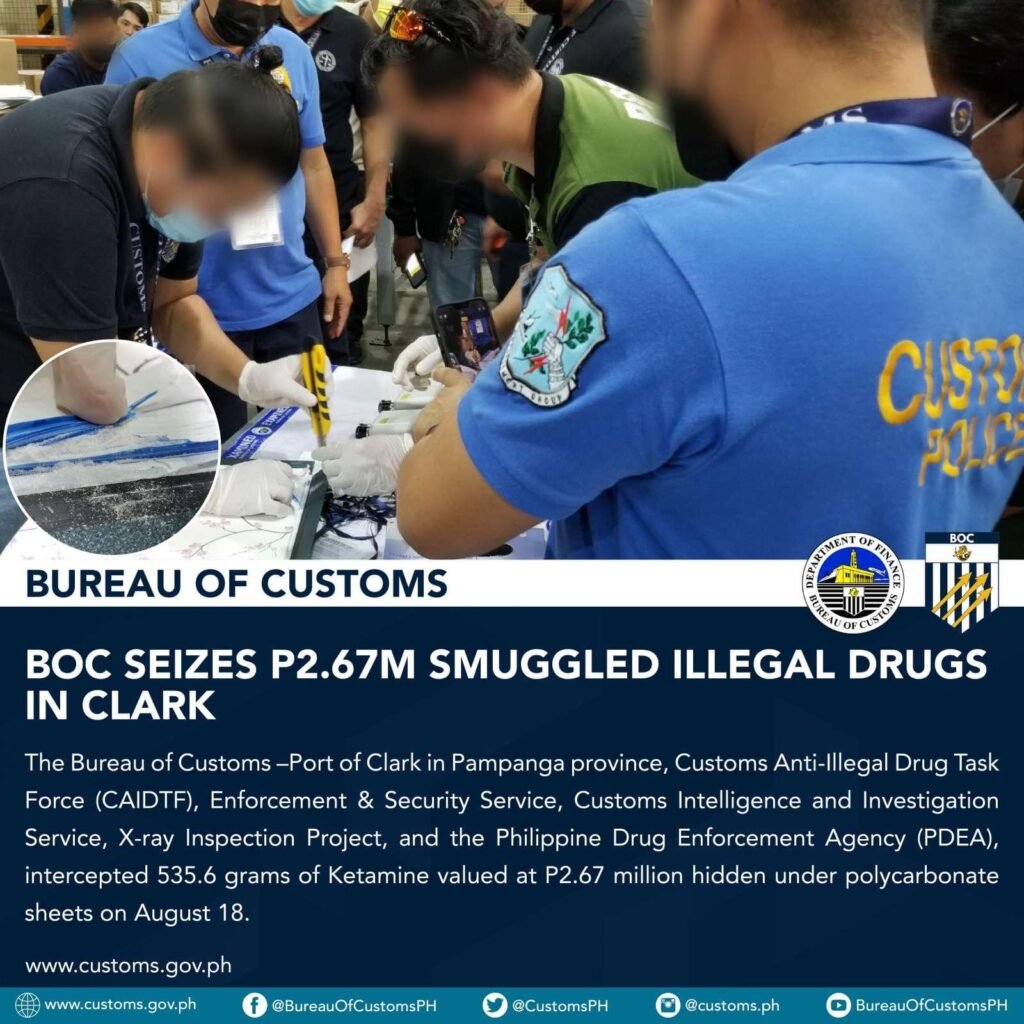 CLARK FREEPORT — Some P2.67 million worth of Ketamine, hidden under polycarbonate sheets, were intercepted by the Bureau of Customs –Port of Clark and other concerned government agencies.
The shipment, according to BOC-Clark, was from Hoofddorp, The Netherlands and was declared as "clothing".
Subjected to x-ray scanning after suspicious images were detected, the agency discovered four pieces of polycarbonate sheets concealing white crystalline substances suspected to be illegal drugs.
The drugs, weighing 535.6 grams, were then taken and turned over to the Philippine Drug Enforcement Agency for chemical laboratory analysis that later confirmed that the substances contain Ketamine, classified as a dangerous drug under RA No. 9165 or the Comprehensive Dangerous Drugs Act of 2002.
District Collector Alexandra Lumontad issued a Warrant of Seizure and Detention against the subject goods for violation of Sections 119 (d), and 1113 (f) of RA No. 10863 or the Customs Modernization and Tariff Act, and Section 4 of RA No. 9165.
Last June, the Port also confiscated P2.5 million worth of Ketamine from Spain hidden in picture frames.
BOC under the leadership of Commissioner Yogi Filemon Ruiz continues to further intensify its border protection efforts, in line with the directives of President Ferdinand Marcos Jr. to stop the smuggling of illegal drugs in the country.