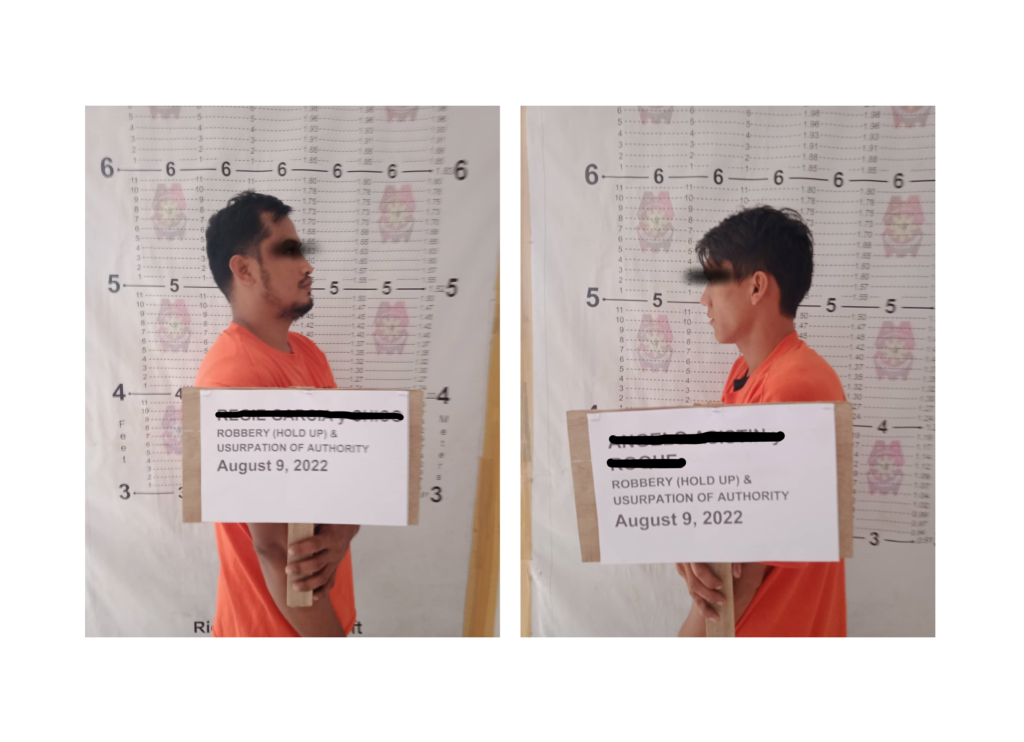 CAMP GEN ALEJO S SANTOS – Two men who introduced themselves as cops to rob their victims, five wanted felons, and five others involved in anti-illegal gambling were arrested in Bulacan on Thursday.
Bulacan police acting director Col. Charlie Cabradilla said the swift response of Malolos City police resulted to the arrest of two fake cops identified as factory worker Regie Garcia, 32; and shoe repairman Angelo Asistin, 27, both of Tikay, Malolos.
Garcia and Asistin identified themselves as police officers when they flagged down and confiscated the driver's license of their victims for an alleged traffic violation.
The two suspects directed their victims to follow them to the police station, but upon reaching a dark area along the way, the suspects declared a "hold-up" and fled after divesting the victims of their belongings.
An immediate follow-up response of the Malolos police apprehended the suspects after a chase-off in San Juan, Malolos City.
Recovered from them were a cell phone, one wallet containing IDs, ATM card and money amounting to P7,000 which the victims positively identified as theirs.
Meanwhile, a manhunt operation by the tracker teams of City of San Jose Del Monte (CSJDM), Sta. Maria, Bustos and San Miguel police arrested five wanted felons identified as Melcon Millares for murder and homicide; Reynaldo Santos for theft; Jefferson Gatdula for violation of RA 9262; Reynaldo Paningbatan for grave threats; and Eliza Magaro for cyber libel.
Anti-illegal gambling operations conducted by the 1st PMFC together with Calumpit PS and 301st MC RMFB led to the arrest of two individuals for violation of RA 8297 or illegal bookies in Frances, Calumpit; while CSJDM police caught three persons engaged in cara y cruz Minuyan 3, CSJDM.
Recovered from the operations were bundles of papelitos, calculators, notebooks, stapler, ballpens, coins as "panagara," and bet money.