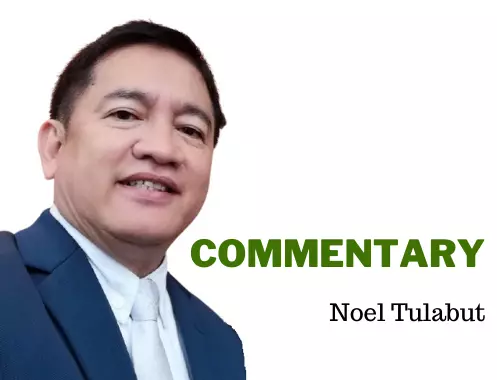 PR (public relations) should be more than just meeting people. More than just shaking hands. More than just donning a smile. And moreso, more than just a business.
One does not build good PR overnight. It cannot come by handing out giveaways. Not by showering gifts. Not by one time dine and wine. Not by appearing only during Christmas celebrations.
There are no hard and fast rules in establishing good PR. What I know is that it has to be established over the years. Whether deliberately or not. Like establishing friendship, one has to make a choice.
The measure of a good PR depends on many factors. They include gestures, sincerity, the outcome, the clientele and impact of an event, project and relationship. So many dynamics could be involved.
+++++
Even with a good 25 years of PR and communications practice (and counting), I fancy not myself an expert on the subject matter. Although I can tell what is good PR and what is not, based on actual experiences.
From a media practitioner standpoint on which I am in a full time basis now, I can tell when a PR is good, sincere, and impactful.
Relationship matters. If a PR agency does not even try to meet media clientele in person and simply sends press materials (news stories, photos, etc) or just sends text blasts to media, that is definitely not good PR. That is being impersonal and it does not establish relationship at all. Lest it be forgotten what the "R" in PR stands for.
I personally dislike PR companies who operate in that manner. The result? I don't open the materials they send via email, much more, use them as media feeds. They are simply ignored. I remember telling the internal PR of one big universal bank that unless their external counterparts get out of their way and (re) introduce themselves, then, their efforts are in vain.
Are we in media getting to be choosy in adopting this stance? No, for we know exactly how these kind of PR companies rake in money. Some of them, in most cases, collect from their client-principals for publicity and pick-ups they chalk up at media's expense.
+++++
A good PR, on the contrary, is going out of one's way just to meet clients and stakeholders.
I can cite some companies who excel in this undertaking. They include Cebu Pacific, PLDT-SMART, NLEX Corporation, to name a few.
Cebu Pacific is always superb in this area, with no less than its President Xander Lao leading the efforts. Together with Chief Marketing Officer Candice Iyog, they meet media (and other stakeholders) every so often not just in Metro Manila but also in Clark and Cebu where they operate hubs. They are so pro-active, meaning, they arrest a potential PR crisis at the very hint that something maybe be afoot.
At the Juander Far and Wide, the airline's last quarter campaign launched in Makati, they took time out to hop from one table to another to talk to guests. At some point, Candice took extra effort to send some guests off at the venue's driveway as they get picked by their drivers. Who does that? Only those who truly care about their clientele.
For PLDT- Smart companies, their events are not without media participation (read: inclusive). Their Comms and Marketing PR and media relations people find the time to answer queries promptly. They take time to appreciate efforts being extended by media. PLDT Home's Cheryl Maxine Loyola and Daphne Gripal are two stellar performers of this kind of PR tasks. Smart's Wo Rosete has shown that too in the past, leaving his Makati office and be with media for lunch or dinner. Sometimes even for a mere sip of coffee.
Not to be outdone is the Comms team of NLEX Corporation, who, even at the time when the company was still known as Manila North Tollways Corporation (formerly owned by the Lopezes), have been consistent in their PR.
No illnesses, no typhoons, no bad weather prevent Kit Ventura, Donna Marcelo and the rest of the beautiful staff from reaching out to their stakeholders, particularly media practitioners. Same is true with President Luigi Bautista and former MPTC Head Rod Franco. With or without raise in expressway toll charges, the team is ever reachable and approachable.
Media handling excellence aside, these Metro Pacific companies have bagged Anvil Awards, the Grammys in PR practice in the Philippines for successfully conducting campaigns, events, and CSR programs.
Now, talk about awards, BCDA's in house comms team headed by Lani Barlongay-Macasaet has bagged so many. They are top plums in the PR practice not just in the Philippines but also abroad like the Gold Quill in Toronto, the Silver Quill in Bali, Indonesia and two Stevies Gold for Asia-Pacific. These acknowledge the agency's excellence in communications through its well-planned and executed publications.
Its new debonair and dashing top honcho Engr. Jake Bingcang already met with media practitioners over dinner. With only several weeks after his appointment, he made time with Pampanga-based journalists. I don't recall a BCDA president arranging a tete-a-tete or fellowship shortly after being appointed.
In this case, the element of being a local boy also takes place. Similar to the case of LIPAD president Noel Manankil who was once the president of Clark Development Corporation from 2015 to 2020. Noel, gorgeous-looking, pleasant and so prim and proper, did not only rise from the ranks. He is homegrown and was endeared by lots of stakeholders in Clark like media.
Being pleasant, full of integrity and beyond reproach, my namesake made my job easy as CDC PR head. It did not take extra effort. Plainly, when a boss is well-loved and accepted like Noel M, his PR can do the job with much ease.
+++++
Sometimes good PR need not be manifested in awards won, recognition given, wide and far-reaching publicity. Sometimes, it's a simple act of kindness and a gesture of how a company or an individual values friendship.
Take the case of Mekeni Food Corporation. No less than the owners, the Garcias – from Tatang Felix and sons Doods, Pruds, Adrian, Lito and the late Nards – would receive visiting guests at their plant in Balubad, Porac.  
Few months ago, they opened their home in hosting media to a "tusuk-tusuk" and dinner. During that night, Mekeni founder Tatang Felix, now 95 years old, gamely participated in photo-ops with scribes with the siblings having a direct hand in the food that was prepared (I heard that Adrian himself did marinate and prep the barbecues). The company's HR and head of imports Marilou Olalia Uy, like their marketing and PR team, is another PR savvy person.
Opening his own home is something that is always known of Cong. Aurelio "Dong" Gonzales. He has been doing that for media from the early 2000s. While it may not be that often, I have yet to see a local politician match that gesture and welcome act.
Opening his own home (and office with home theater cum conference room too) is also being done by businessman Rene Romero. Although known for his manpower company, he does not rely on any assistants. He himself pops open wine, beer, chips, biscuits, chocolates – anything that he could get his hands on to serve to his guests. That is how he esteemed visitors.
The Garcias, Romero and Cong. Dong have what it takes to hire external PR agencies to issue regular press releases and maintain FB accounts to paint rosy pictures. But they don't need that to make them look pogi. Simple PR gestures already make them look good.