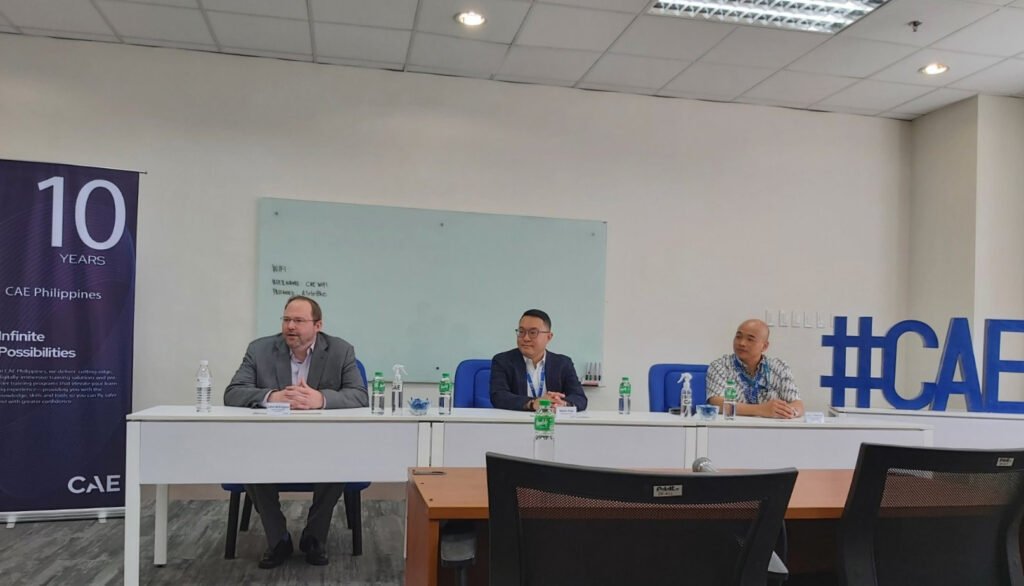 CLARK FREEPORT — The Canadian Aviation Electronics Ltd. (CAE), initially inaugurated as the Philippine Academy for Aviation Training (PAAT), enhanced its training services and operations with four high-tech simulators in this Freeport. 
The global brand CAE trains over 100,000 multinational pilots annually with over 16 different training locations in the Asia Pacific, according to CAE Director of Operations for Asia Pacific John Billington.
"If you look at a pilot-training stand point, we're really the largest in the world and in commercial aviation training too. The only reason we exist is to make sure that any pilot that flies one of these aircrafts is properly trained with the best equipment and the best instructors. We have very high standards," he said during a press conference held recently.
Aside from its global name, Billington also shared what sets them apart from their other competitors in the aviation industry.
"What differentiates us from some of the other competitors is that we have "CAE Rise" that allows us to look at all the flight data that happens during the simulator session and gives real time insights to the instructors," he said.
He also mentioned that this technology allows them to give insights to the management team of the airlines and see which areas they need to focus and improve on.
"We're very excited with the infrastructure and the growth of the last ten years of CAE here in Clark. We're exploring how we can grow, what devices and training opportunities we can partner with Cebu Air," Billington added.
Captain Michael Lee, a member of the Board of Directors of Cebu Pacific Chief and Training Standards – Cebu Air, Inc. shared how changing the branding of PAAT to CAE helped in making it more known to the public.
"CAE is a global name in pilot training. It not only covers the pilot but also the engineering side as well so with this branding of CAE, the reach is wider, we can do more sharing of knowledge and expertise. We don't only want to be known as a local training center, but as a regional and global training center," Lee remarked.
Meanwhile, CAE Philippines takes pride in its training center that has four CAE-built Level D simulators – three Airbus A320 full-flight simulators (FFS) and one ATR 72-600 FFS.
"We're not just a training services provider, we actually build the simulators that we are talking about. We first started as a simulation company then now we have our training services," said CAE Chief Executive Adviser Kevin Foo.
CAE Philippines is a joint venture that was setup with a goal to bring the best-in-class standards for pilot training in the region, deploying innovative virtual-to-live training solutions and establish itself as a leader for training and development of aviation professionals in the Philippines.
The company offers aviation training for airline pilots, helicopter pilots, and business jet operators. It also boasts the latest Aviation software where they offer flight operations solutions and other aviation services and world-class Aviation Simulation Equipment.