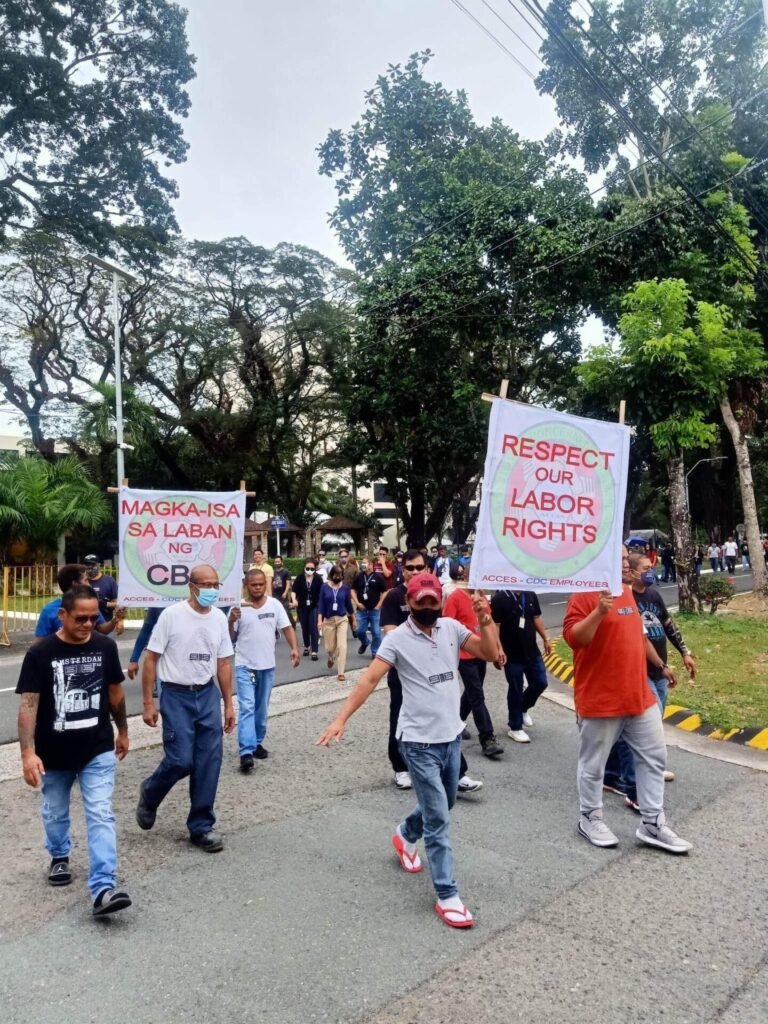 CLARK FREEPORT — The Association of Concerned CDC Employees (ACCES) has called on the Department of Labor and Employment (DOLE) to immediately resolve in their favor long-standing payscale issue on the Compensation and Position Classification System (CPCS), which has stripped all employees of their allowances, benefits, incentives (ABIs), annual medical benefit limit, group life insurance, and retirement package, leaving many employees' families in dire straits.
ACCES officials and members urged Labor Secretary Bienvenido Laguesma to urgently act on the said issue, as many employees' families, especially that of the CDC's rank and file workers, are gravely affected by the removal of their ABIs.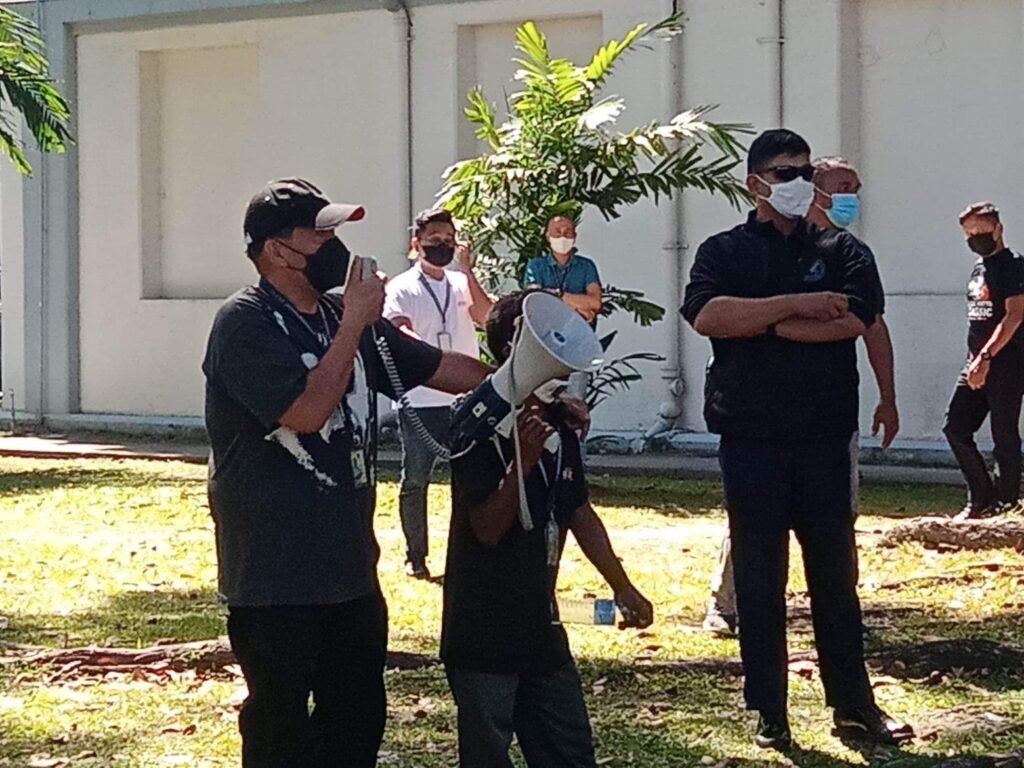 "Usapan po ito ng sikmura. Nakasalalay po dito ang mga pinaka importante sa mga empleyado. Vital po ang mga ito at ang mga pinaka apektado ay mga empleyado at lalo na ang pamilya ng mga rank and file," Randy Gomez, ACCES Chairman said.
"Sabi ng DOLE ay kailangan lang mag submit ng requirements base sa order nito noong February 13, 2023. Yun po ay nasunod na ng management at ng union. Sa madaling salita wala na pong kulang ang both parties from the management at union sa mga dokumento at iba pang requirements ng DOLE. Ito po ang tanong namin, bakit until now wala pa rin conference hearing?,"  added Gomez.
While ACCES members have accepted the assumption of jurisdiction over the labor dispute in January this year, ACCES officials have lamented that CDC Management has not given them updates on the status of the issue. To compound matters, DOLE ordered the CDC to put in escrow the difference in monetary values between the GCG-approved compensation and those that are guaranteed under their Collective Bargaining Agreement (CBA) with CDC.
Union officials are now asking for proof and details of the escrow as ordered by the DOLE for CDC to comply with.
"Ang ACCES po ay tumupad sa pinag-uutos ng DOLE dahil nag assume na ng jurisdiction tulad ng pagpapaliban ng general assembly at iba pang mass action, pero sa side po ng Management ay wala po kaming nakikitang kalinawan," ACCES President Edsel Manalili said.
Manalili said the situation has caused widespread demoralization and anxiety amongst CDC employees, especially for those who approached their mandatory retirement age.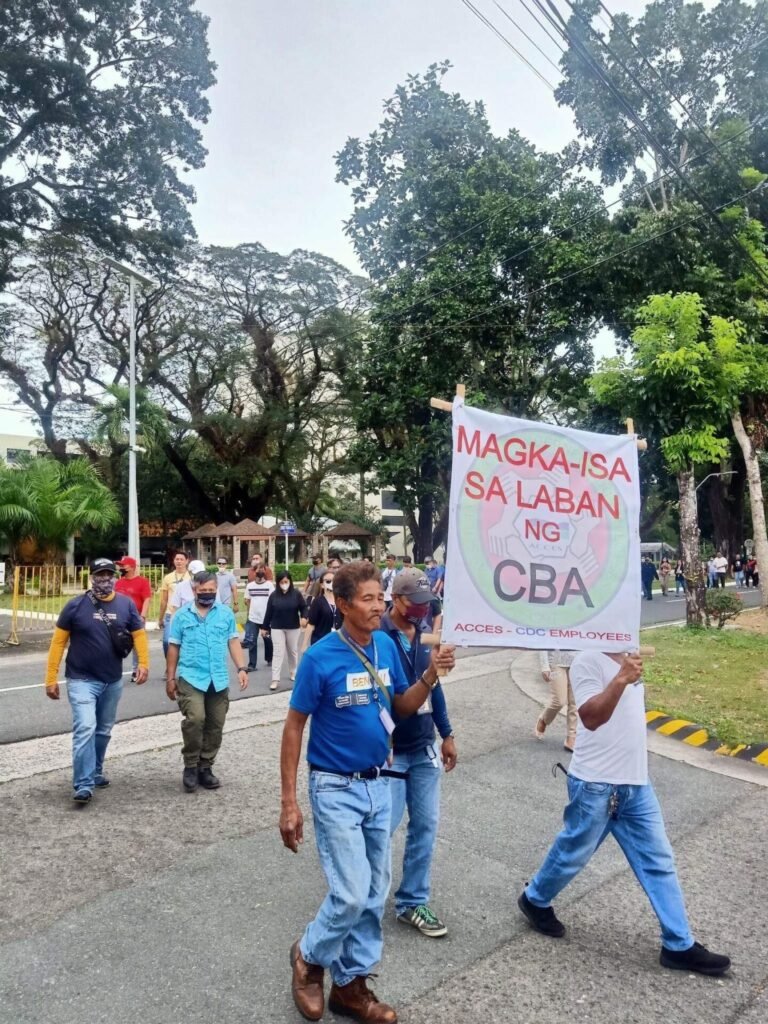 "Wala pa pong conference hearing ipinapatawag ang DOLE hanggang ngayon, wala rin kaming nakukuhang balita o update man lang sa CDC Management. Saan pa po kami pupunta at sino pa po ang aming lalapitan," Manalili asked.
Rank and file workers have also bewailed the 1-job grade increase granted to assistant managers and all those ranked below while managers, assistant vice presidents up to president level got 2-job grade increase.
This, they say, is unfair and inequitable as the lowest increase for a manager going up ranges from a minimum of P56,367, P73,276, up to P153,266, depending on rank.
Manalili stated that the new payscale system has affected some 465 rank and file employees of the state-owned firm. Despite this, ACCES representatives remain optimistic and expect a favorable resolution that includes the restoration of their ABIs.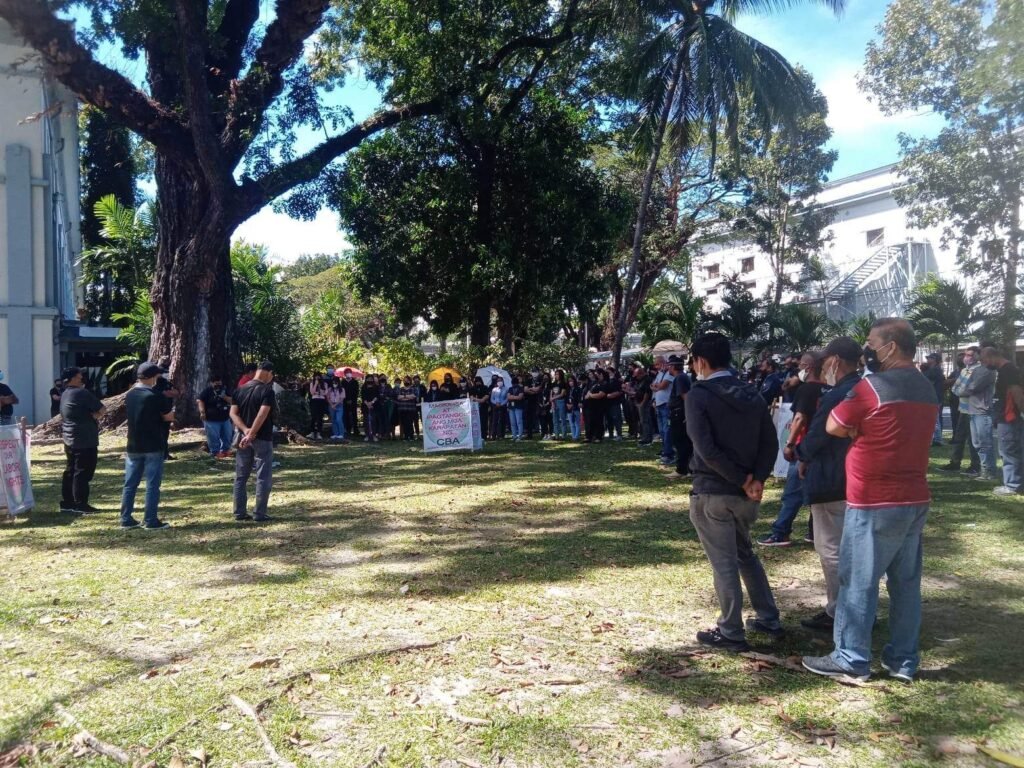 The CPCS, which was mandated to be implemented in CDC by the Governance Commission for GOCCs (GCG) in June 2022, resulted in the removal of the ABIs, varying from P5,000 to P14,000 allowances, Annual Medical Benefit Limit (AMBL), Group Life Insurance and Retirement Plan. Despite the fact that the CPCS may have increased salaries of CDC workers, it has not compensated for the abolished ABIs. This has resulted in a reduction of an average PHP 5,000 in the monthly take home pay of CDC's rank-and-file employees as compared to previous pay structure.
Now without medical and hospitalization benefit, CDC employees are forced to seek financial loans from various offices even without assurance of repayment due to decreased takehome pays.