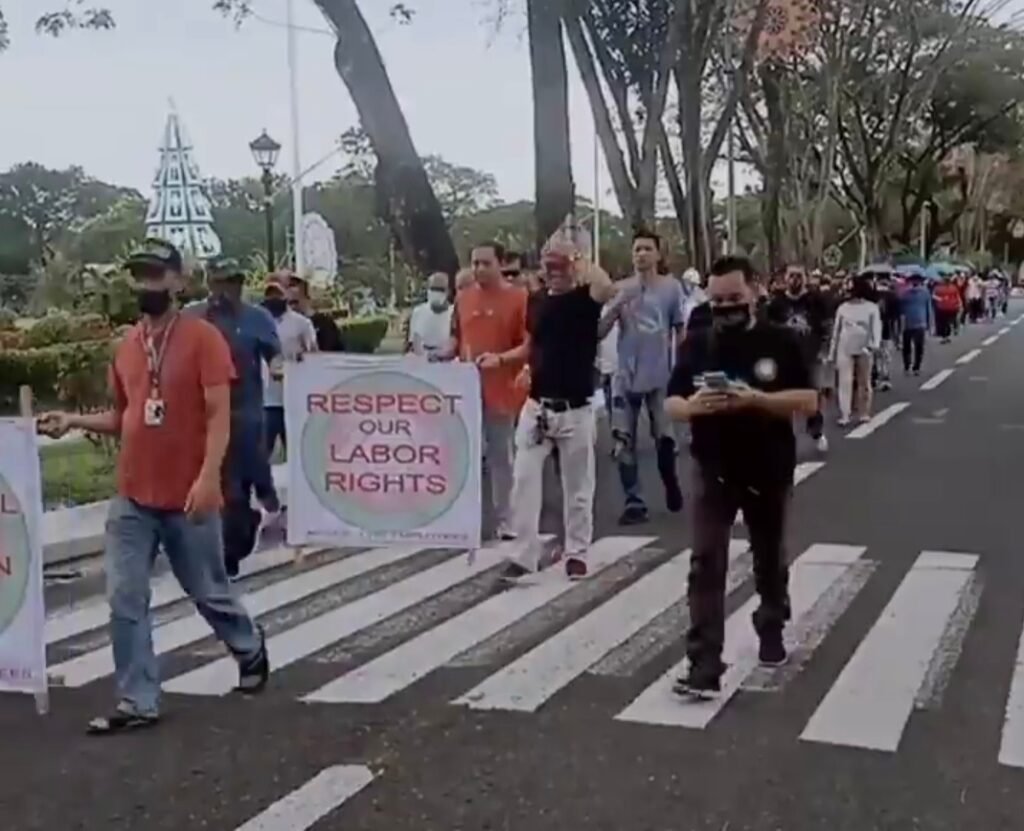 CLARK FREEPORT — Rank and file employees of the government-owned Clark Development Corp. mount a lunch picket to fight on Tuesday, January 17, for their benefits worth P493 million that were obtained through collective bargaining agreements since 1997.
Their union, the Association of CDC Concerned Employees appealed to President Marcos Jr. to protect their rights to benefits.
Atty Virgie Suarez, legal counsel of the Association of Concerned CDC Employees (ACCES), made the appeal on behalf of the workers.
Among the benefits discontinued are allowances, incentives, health coverage, retirement plan, cost-of-living allowance (Cola), housing, utilities and transportation allowances, the Meritorious Service Pay (MSP) based on length of service, and the retirement package or separation pay that is also based on the length of service, according to the workers' groups.
These benefits, it was learned, were granted on the basis of Collective Bargaining Agreements (CBAs) since the inception of the union in 1997.
Workers have lamented that the suspension of these benefits will greatly affect their families, given the inflation on basic commodities and oil price hike in the country.
These benefits, they said, were affected following the implementation of the Compensation and Position Classification System (CPCS) that reduces the allowances, benefits, and incentives (ABI) of most workers in the special economic hub, which was issued by the Governance Commission for Government-Owned and Controlled Corporation (GCG) on June 22, 2022 in compliance with the Executive Order No. 150 ("Approving the CPCS and index of occupational services, position titles, and job grades, for GOCCs framework, repealing EO No. 203 S. 2016 and for other purposes").