CLARK FREEPORT – Rank and file employees of Clark Development Corporation (CDC) are restive once again as they have expressed opposition to the migration to Government Service Insurance System (GSIS) in view of unresolved salary adjustment issues.
In a text message, Edsel Manalili, president of the Association of Concerned CDC Employees (ACCES), has appealed to CDC management to reconsider the "mandatory" migration to GSIS from Social Security System (SSS), their current retirement and pension provider.
"Shifting (migration) should be prospective and voluntary on the part of the employees," he said.
Manalili said that CDC Management cannot just impose on all employees especially those whose salary adjustments have not been resolved by the recent implementation of the Compensation and Position Classification System (CPCS).
He is referring to allowances, benefits and incentives (ABIs) that were removed under CPCS, the restoration of which are now pending in the Office of the President in Malacañang after being elevated there by CDC and its workers'unions. Ranges of ABIs depend of number of years of service. The maximum ABI for an employee is P14,000 per month.
The ACCES has also questioned the commencement period of coverage for the "forced switch", stating that the GSIS migration cannot start at a time they are still covered by SSS. Both are state-run government insurance providers. ACCES members fear that GSIS coverage would be retroactive starting year 2011.
Manalili said that CDC has yet to sign a contract with GSIS and SSS that formalizes the shift as stated in an opinion issued by the COA.
"Retroactive membership means double coverage for a certain period. It also means Management will be paying premiums for employer's share to both insurance providers. Is this even allowed by COA?" Manalili asked.
According to Manalili, some ACCES members may not be able to pay for the premium for GSIS with their meager salary increase upon the imposition of CPCS.
Under the arrangements with GSIS, employees will be deducted from their basic salaries nine percent for the payment of premium.
Manalili said rank and file employees have yet to recover the ABIs that were removed under the implementation of CPCS. The restoration of ABIs had been elevated to Malacañang by CDC, ACCESS and other employees' union of the state-run firm.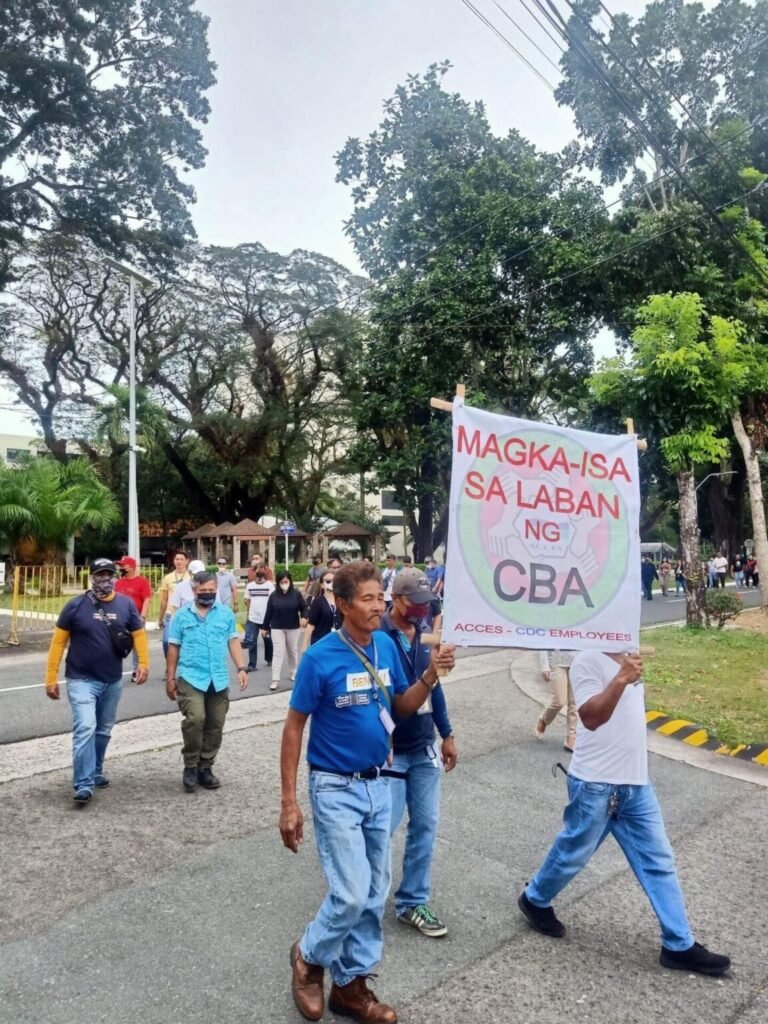 He said the lowest paid rank and file employee with a salary of P20,115 monthly who is still recovering from the loss of P14,000 ABI will now have to pay P1,810 representing the nine percent GSIS monthly premium.
He said that there are 20 similar cases where salary adjustments have yet to be rectified while 69 rank and file employees have received only P300 monthly increase or even less in the CPCS pay scale.
Manalili said that employees are puzzled as to why CDC Management is "eager to shift" while noting that Clark International Airport Corporation which has also implemented CPCS, has remained with SSS.
PNN has reached CDC through its Communications Division last Friday for comments but has not received any as of this writing and uploading.