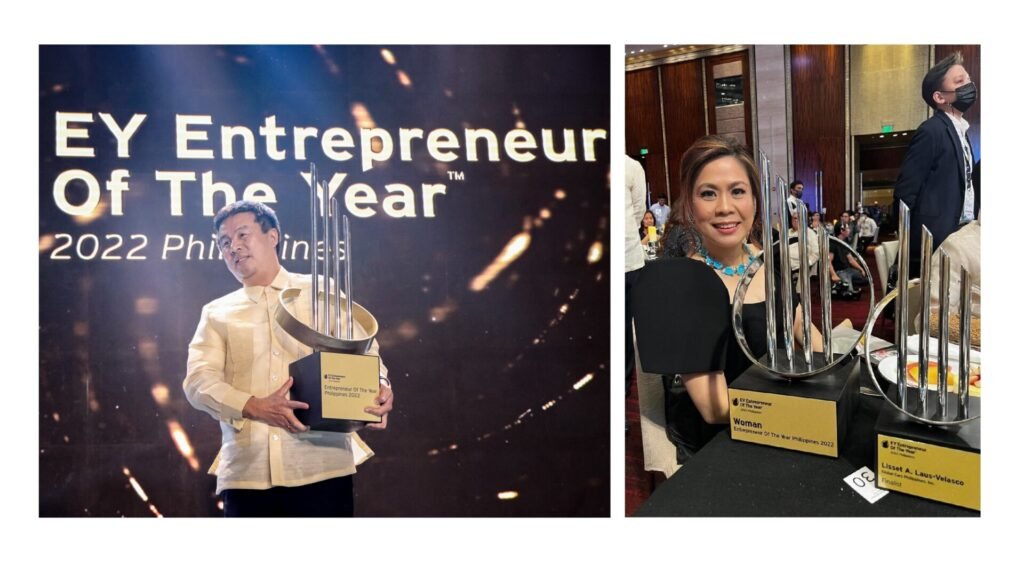 Converge CEO and co-founder Dennis Anthony Uy was hailed as the Entrepreneur of the Year and Master Entrepreneur at the prestigious Entrepreneur of the Year Philippines (EOYP) 2022 Awards.
In the same ceremonies, Laus Group of Companies Chairman and Chief Executive Officer Lisset Laus-Velasco was awarded Woman Entrepreneur of the Year 2022.
With the theme of "Undaunted.Unstoppable.", EOYP 2022 – organized by EY Philippines through the SGV Foundation – gathered 18 finalists who have exemplified excellence in management and leadership amid an increasingly challenging business environment. Supporting the program as co-presenters are the Department of Trade and Industry, the Philippine Business for Social Progress, and the Philippine Stock Exchange.
Uy was recognized for his pivotal role in bringing digital connectivity to more Filipinos across the country.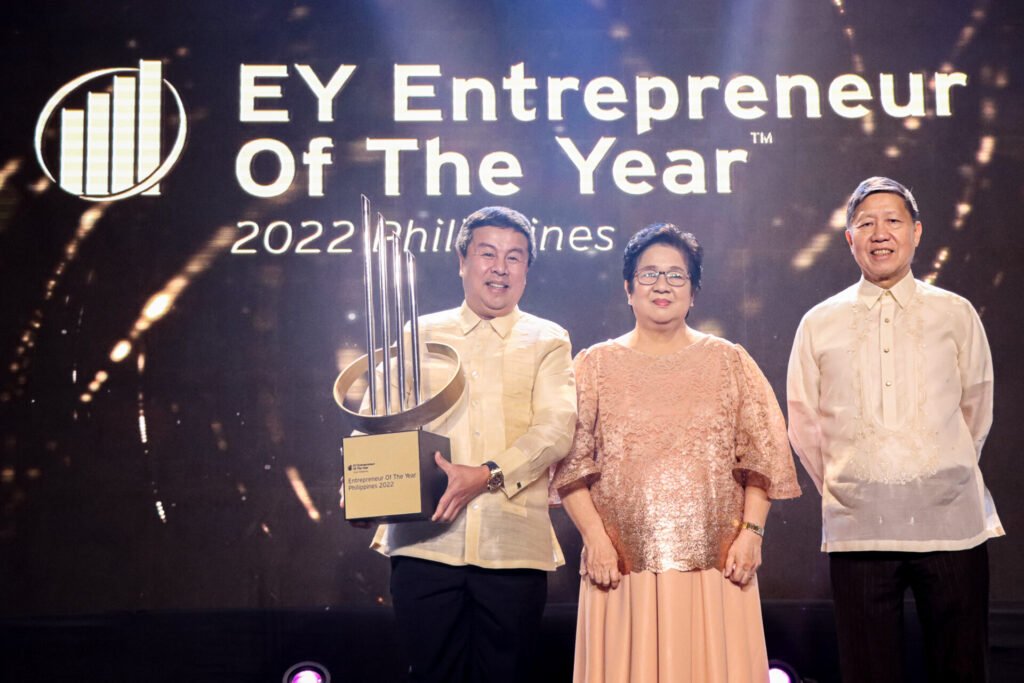 "It is my distinct honor to receive this top entrepreneur award. We believe, at Converge, that digital access is not a privilege of a few but a right of everyone. Thank you for recognizing our mission and what we've been doing to make this a reality for Filipinos," said Converge CEO Dennis Anthony Uy during the awards banquet at the Grand Hyatt Manila.
With this recognition, the Converge chief will represent the Philippines at the World Entrepreneur of the Year Awards, which will be held in Monte Carlo, Monaco in June 2023. The last and only time that a Filipino won this global award was in 2004 when Jollibee Foods Corporation President Tony Tan Caktiong was named World Entrepreneur of the Year.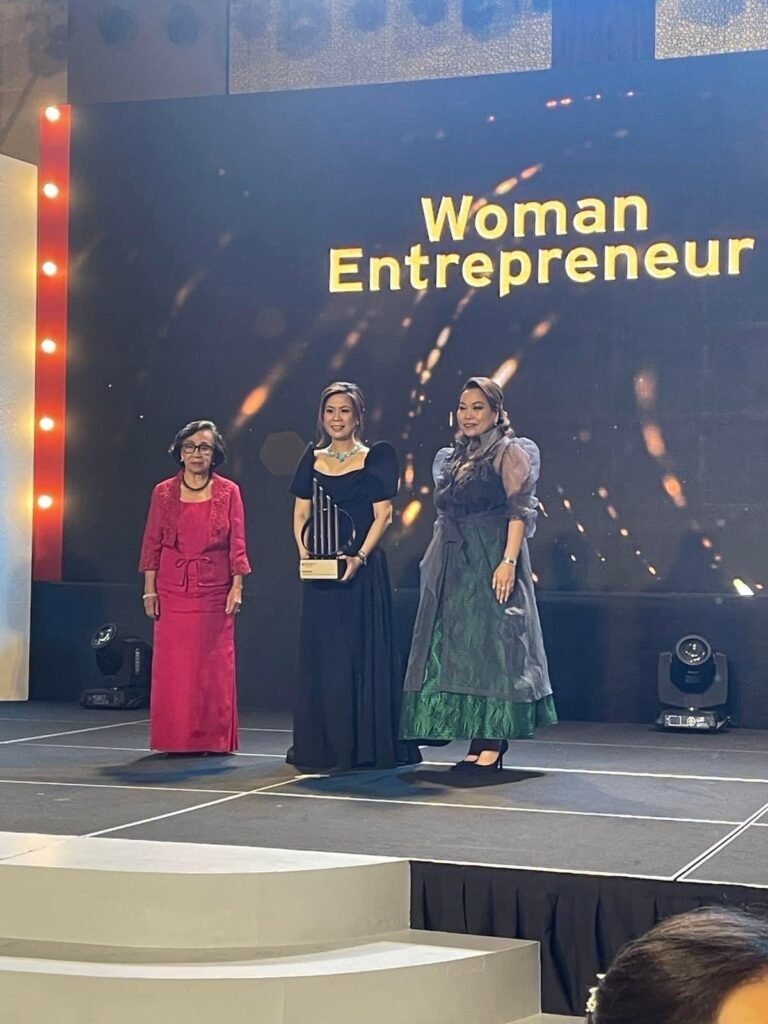 SGV Chairman and Country Managing Partner and SGV Foundation President Wilson P. Tan emphasizes the importance of resilience in the face of constant change, saying that, "The current business environment is filled with immense challenges and opportunities, allowing us to see our country's entrepreneurs transform with unprecedented speed and scale despite the global COVID-19 pandemic. Our finalists are examples of the undaunted and unstoppable individuals who thrive in this age of disruption. Mr. Uy innovated to stay ahead of the competition, putting his company in a perfect position to continue growing while many others struggled to survive during lockdown."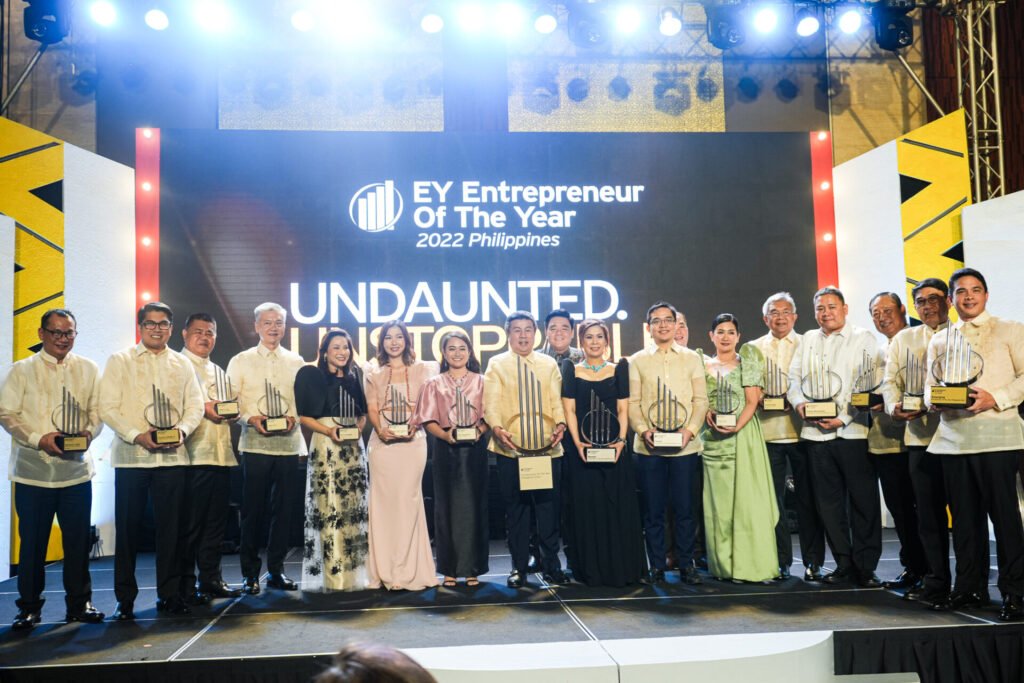 Five more category awards were handed out in the same evening: Young Entrepreneur (Leandro Antonio Leviste), Small Business Entrepreneur (Francisco Magsaysay), Technology Entrepreneur (Steve Sy) , Emerging Entrepreneur (George Royeca) and Master Entrepreneur. Dennis Anthony Uy also took home the latter award before winning the top prize.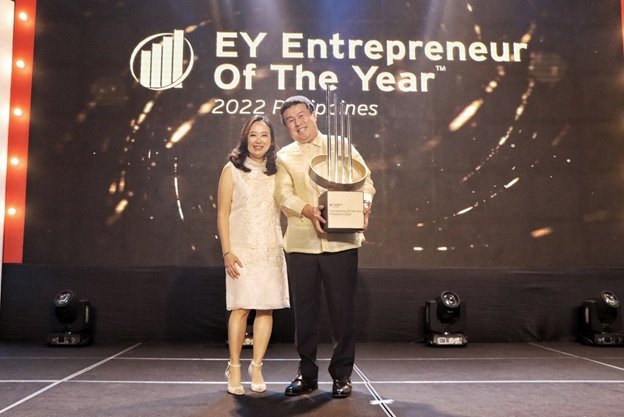 The panel of judges for this year's awards was chaired by Asian Institute of Management President, CEO and Dean Dr. Jikyeong Kang. Other panel members were Trade Undersecretary Blesila A. Lantayona; Antonette C. Tionko, former Finance undersecretary; Securities and Exchange Commission Commissioner McJill Bryant T. Fernandez; and SteelAsia Manufacturing Corp. Chairman, President and CEO Benjamin Yao, who is also the 2019 Entrepreneur Of The Year Philippines.