The Clark International Festival of Speed (CIFOS), inspired by the renowned Goodwood Festival of Speed in the UK, will be held from November 17 to 19, 2023, inside the Clark Freeport.
The event will also showcase the rich culinary heritage of Pampanga through booths dedicated to Kapampangan cuisine.
CIFOS is actively engaging with motorcycle manufacturers, including Yamaha, Honda, Suzuki, Kawasaki, Ducati, Vespa, RSA, and BMW, to participate in the event. These collaborations will provide visitors with the opportunity to experience and test the latest motorcycle models, including electric vehicles (EVs).
CIFOS is also making significant advancements and initiatives aimed at promoting safety and growth within the motorcycle community.
Under the leadership of Johnny Tan, CEO of Clark International Speedway, CIFOS has been at the forefront of promoting responsible riding practices and advocating for the welfare of motorcycle riders. Over the past decade, the motorcycle industry has experienced exponential growth, particularly during the pandemic. As highlighted by recent media reports, the lack of ethics on the streets has become a pressing concern.
CIFOS recognizes the need to address this issue and is committed to fostering better communication and promoting safer riding practices. With an alarming number of daily road fatalities in Metro Manila, CIFOS aims to contribute to reducing these numbers through its initiatives. By educating riders and their families about responsible riding practices, CIFOS believes in creating a domino effect that can ultimately lead to a decrease in road accidents.
In line with its advocacy, CIFOS organizes regular monthly races where experienced riders educate and mentor students. These races serve as a platform for riders to impart their knowledge and skills to the next generation. Through partnerships with schools and professional riders, CIFOS aims to expand its reach and ensure that more riders are equipped with the necessary skills to ride safely.
While the Philippines has been slower to adopt EV technology compared to other ASEAN countries, CIFOS recognizes the potential for growth and job creation in this sector. In addition to its commitment to safety and industry development, CIFOS is exploring the possibility of offering scholarships to aspiring riders.
By providing financial support, the organization aims to make racing more accessible and create opportunities for talented individuals to pursue their passion. CIFOS remains dedicated to promoting responsible riding practices, fostering growth, and enhancing the overall experience for riders.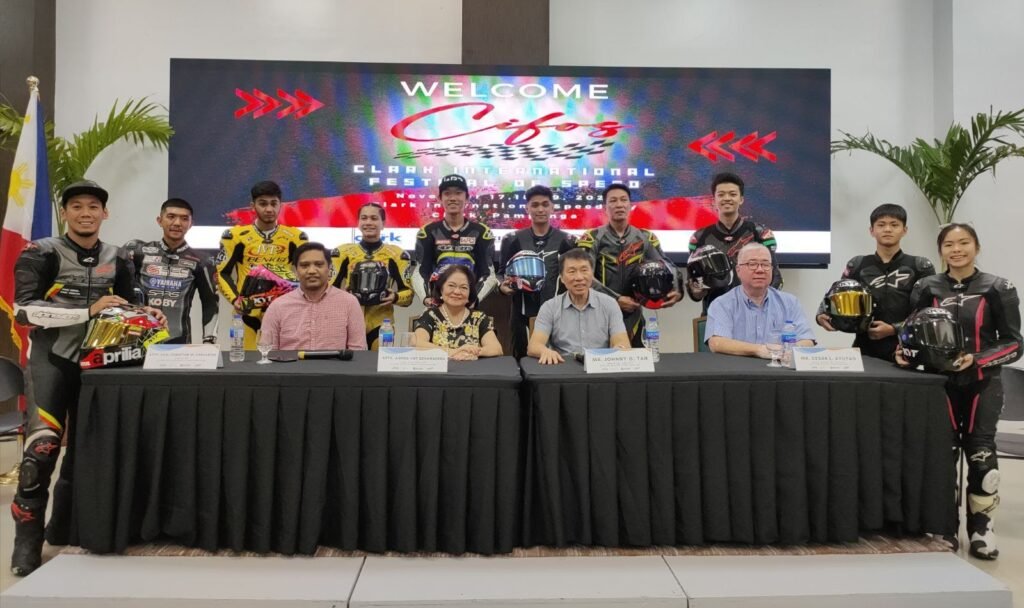 The event is a joint project of the Clark Development Corporation, Kilton Motor Corp. and Clark International Speedway.