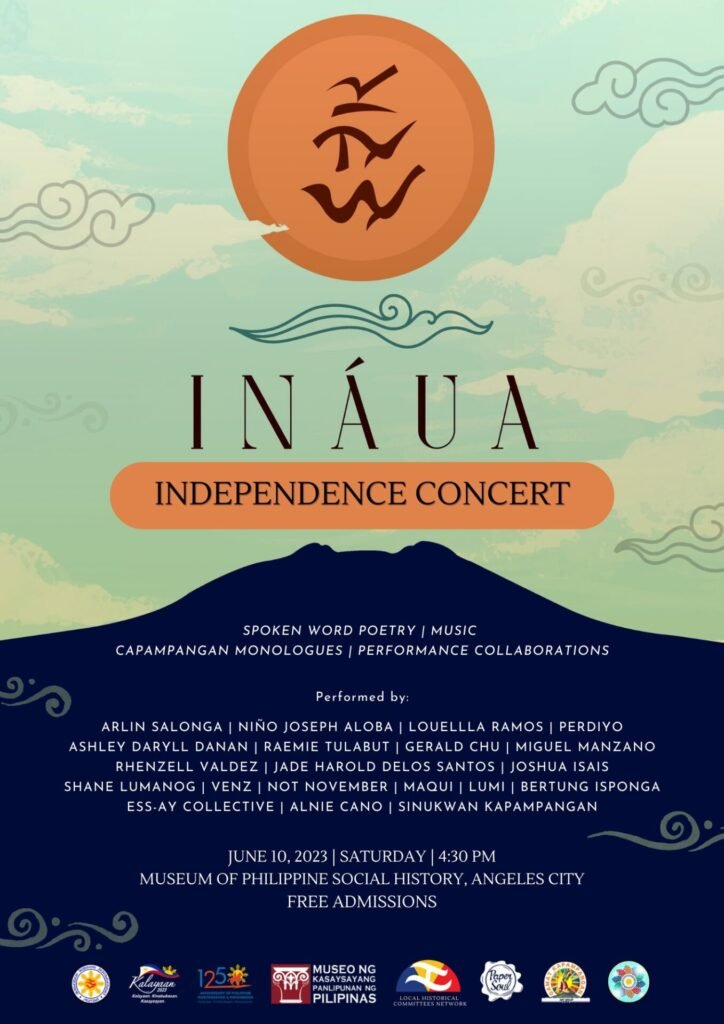 ANGELES CITY — A concert and an interactive exhibit will highlight the celebration of the 125th Anniversary of Philippine Independence and Nationhood at the Museum of Philippine Social History in Angeles City.
Dubbed as INÁUA: Kalayaan Art Performance and Exhibit, the activities will focus on the current generation's freedom to be, to live, and to love.
Museum of Philippine Social History Senior Shrine Curator Bettina Arriola underscored that the exhibit and performances will revolve in the word 'ináua', a Kapampangan term for 'wind'.
"Wind has the power to change. Wind is a symbol of freedom. When we talk about the power of the wind, we know that it allows us to gain more self-freedom," she said.
She added that the activities for the celebration will allow people to realize that change cannot be achieved if it doesn't begin with oneself, until it becomes a collective effort of everyone and will eventually inspire a whole community.
Also, Arriola emphasized that the celebration of independence is a milestone event this year that is why they invited literary groups and visual artists to express themselves through the visual and literary arts.
"We always make it a point to support our artists, whether they are literary artists, visual artists or young artists. Everyone is welcome here for us to accommodate and use this museum as a cultural hub, as a venue for them to share their talents and skills," she stated.
For the exhibit, visual artists from Gamat Kapampangan Artists Group will be exhibiting their sculpture artworks of wind spinners outside the museum.
They will also display installation arts, and visual paintings of their own interpretation on the wind.
Other distinct features in the exhibit will be the 1,000 paper cranes folded by volunteers, dream catchers and paper planes.
For the freedom concert, Paper Soul will stage freestyle dance collaboration over spoken word poetry, rap music, reverse poems, and theatrical monologue performances purely in the Kapampangan language.
The concert will be on June 10, while the exhibit will begin on the same date but will run for one month until July. All events are free.
Meanwhile, the Museum of Philippine Social History will be joining other historic sites nationwide in the simultaneous flag raising ceremony on June 12.
The 125th anniversary of Philippine Independence and Nationhood carries the theme "Kalayaan.Kinabukasan.Kasaysayan."
The multi-year celebration highlights the birth of the Filipino nation from the proclamation of Philippine independence on June 12, 1898 in Kawit, Cavite until the end of the first Filipino government that lasted until the capture of President Emilio Aguinaldo in Palanan, Isabela on March 23, 1901. (PR)