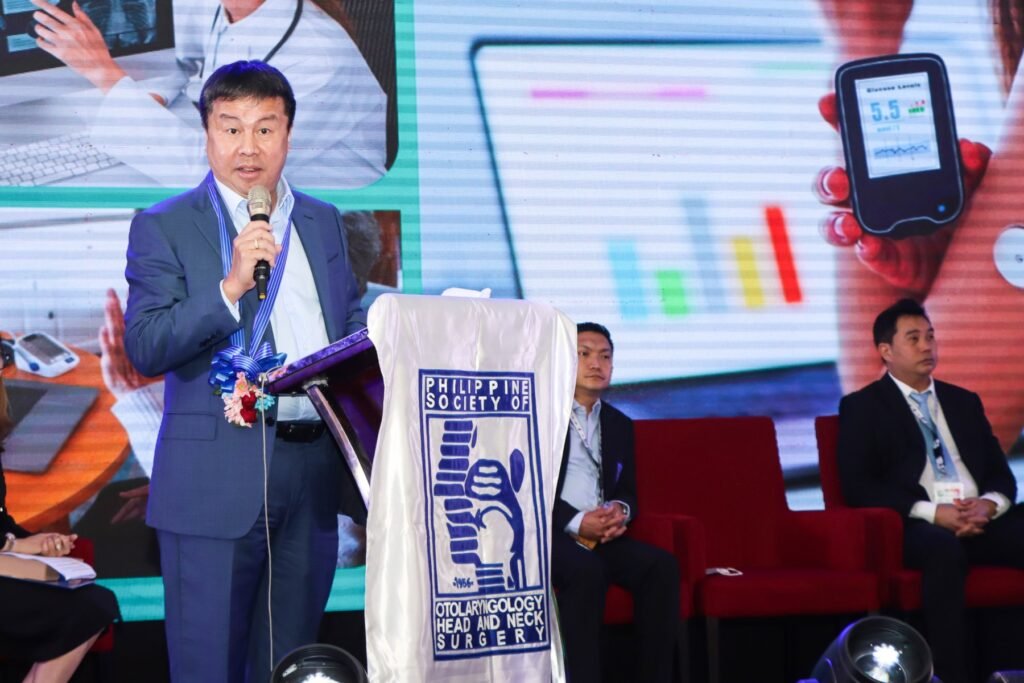 ANGELES CITY — Converge ICT Solutions Inc. hailed the benefits of digitalization in the area of healthcare during the 2023 Mid-year Convention of the  Philippine Society of Otolaryngology, Head and Neck Surgery, held in this city. 
Converge CEO and Co-Founder Dennis Anthony Uy, in his keynote speech, said the integration of digital technologies into various aspects of healthcare, such as patient care, data management, and communication is imperative.
"The days when you focus on the business and let the IT department think about the tech stuff is over. Technology should be embedded in your operations," Uy noted.
Uy said digital technologies can help doctors to better diagnose, treat, and monitor patients. Telemedicine allows patients to consult with doctors remotely, reducing the need for in-person appointments and making healthcare more accessible.
"Digital health records can help medical professionals quickly access patient data, reducing the risk of medical errors and enabling more accurate prescriptions. Wearable devices and health tracking apps can allow patients to monitor their health at home and alert their doctors should there be any cause of concern," he added.
All of these technologies, Uy said, can help doctors to provide better care, leading to improved patient outcomes and a better overall healthcare experience.
Meanwhile, he said that technology, which will always evolve, drives innovation and collaboration within any field, including healthcare.
"I have personally seen the transition from Betamax to cable to fiber and now, to cloud. The evolution of technology also drives many breakthroughs in the healthcare industry, so use it for the betterment of your patients and the community," Uy said.
Digital technologies, he added, can help medical professionals to share information and collaborate with colleagues more easily, enabling them to work together to solve complex healthcare challenges.
Now that the nationwide digital infrastructure of Converge is in place, it can create more services to help all businesses, no matter what size. It is also providing new products to serve the class D homes with Surf2Sawa.
For the healthcare industry, Converge is also creating several products that aim to improve patient care. Last year, it partnered with a local government unit (LGU) to connect all their healthcare centers so that they will have a centralized database of patients, equipping doctors with the information to properly diagnose patients.
Uy implored doctors and members of the healthcare community in attendance to stay passionate about their field.
"Use this passion to keep learning and take advantage of the technologies that are coming your way. We live in an exciting time where things are evolving at hyper-speed. Before it was just about connectivity, now there's Al, 3D Printing, Robotics, VR and AR, Internet of Things (loT) and Blockchain.
"All these future technologies hold great promise for the medical community, and I believe that they will play a critical role in shaping the future of healthcare," he said.
With 7.9 million ports deployed and homes passed of 15.9 million homes as of Q1 2023, Converge has the broadest fiber to the home network in the Philippines today, signaling a robust nationwide network with high availability.