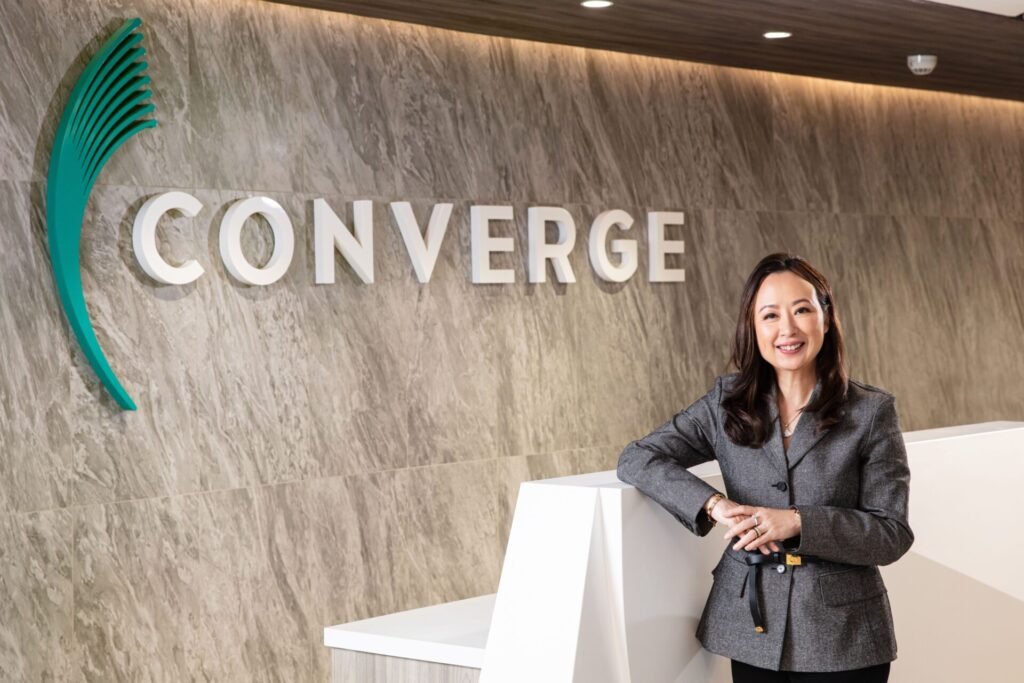 Converge ICT Solutions Inc. Co-Founder and President Maria Grace Uy has once again gained another international recognition after being named as the lone Filipina in the carefully selected list of "5 Women over 50 Who Are Leading the Way in Asia Pacific" who are trailblazing their respective fields in the region.
"Despite progress in gender equality, women over 50 still face a unique set of barriers and challenges in society. Whether it's in the workplace or social settings, these women are often overlooked and underestimated. In Asia Pacific, however, there are a number of inspiring role models who have broken barriers and achieved incredible success," according to international innovation as a service media company Jumpstart who released the list recently.
The international publication further said that these five amazing women are "showing the world that age is just a number that won't stop you from achieving greatness."
In the article, Jumpstart highlighted the contributions of Uy to drive the growth of Converge, making it one of the biggest internet service providers in the country. It also noted Uy's leadership in the successful debut of Converge in the Philippine Stock Exchange at the height of the pandemic, making it one of the country's largest initial public offerings in recent years.
"I am thankful and humbled to have been recognized along with these amazing women who are making waves in their respective fields of expertise. I am proud to represent my fellow Filipinas who continue to push boundaries and strive to succeed in what they do regardless of age," said Uy.
"This Women's Month, I would also like to share this recognition with them for working tirelessly to make a positive difference in their own ways. Let us celebrate our contributions as we stand together to do greater things for ourselves, for our community, and for our country," Uy added.
The article also honored India's Dr. Sanghamitra Bandyopadhyay for the field of science and engineering, Horizon Ventures' Co-Founder Chau Hoi Shuen, Securities and Exchange Board of India (SEBI) Chairperson Madhabi Puri Buch, and Vinh Hoan Group Chairwoman Truong Thi Le Khanh from Vietnam.
They are lauded for being shining examples of what can be achieved regardless of age and gender; challenging the status quo and paving the way for other women to achieve success through their determination and unwavering spirit.
As the president and co-founder of Converge, Uy continues to bag international recognition among industry leaders and peers, being the recipient of the Woman in Telecoms Award from the World Communications Awards in 2022.
Aside from that, she also joined other global women trailblazers in Forbes Asia's list of 50 Over 50 women leaders in APAC, as well as its Power Businesswomen in APAC list in 2022, and 2021, respectively.
Together with her husband Dennis, Maria Grace Uy has been working to bridge the digital divide in the Philippines, fulfilling their mission to serve the unserved and underserved communities through fiber connectivity.
As of September 2022, Converge serves around 1.85 million subscribers, covering 53 percent of households nationwide.